Six Passport Places You Didn't Know Existed In the Greater Toronto Area
The GTA's hustle and bustle is home to many hidden gems that illustrate its diversity and long, rich history. Unexpected places tucked deep within the city or a short drive away provide a refuge from the busy life of Canada's largest metropolis and invite visitors to learn about Canada's multifaceted history. From pristine gardens to family homes of remarkable Canadians, discover little-known, but profoundly meaningful, stories and reconnect with nature with six Passport Places in the GTA.

Located on the second floor of the busy St. Lawrence Market, a site that served as the city's first city hall between 1845 and 1899, Toronto's Market Gallery is one of Toronto's best-kept secrets. The St. Lawrence Market has served as a meeting place for Torontonians for over two hundred years and offers more than 120 specialty food stalls and shops. Opening in 1979, the Gallery is in the original council chamber and includes 1,955 square feet of display space. Today, it is a small museum with exhibits of paintings, photographs, documents, and historical artifacts that tell Toronto's past and that of the Market itself. Although few original furnishings from the building's city hall past have survived, the mayor's chair has been restored and is on display in its original location in front of the one of the building's signature fan windows. Experience behind-the-scenes components that make the market work, such as offices, storage vaults, and conservation workshops.
Called "the little garden with big ideas", the Toronto Botanical Garden officially opened in 2003 and contains 17 themed gardens in nearly four acres of space. The Garden promotes knowledge and understanding of world plants and their importance to healthy ecosystems and to all life on earth. Visitors can experience a range of indoor, outdoor, and online learning experiences designed for all ages, such as educational programs, garden tours, nature day camps, a farmers' market, rental facilities, a seasonal café, and a garden shop. As Canada's largest private horticultural library, the Garden plans to expand to a 35-acre footprint that will welcome over one million visitors per year. The Toronto Botanical Garden strives to connect people to plants, inspiring us to live in harmony with nature.
North of Brantford, the town of St. George is the location of Adelaide Hoodless' birthplace and childhood home. Hoodless was an educational reformer who established and expanded many early Canadian institutions, such as the Women's Institute, the Victorian Order of Nurses, the YWCA, and the National Council of Women for Canada. Nestled in the rolling hills of Brant County, the Homestead was designated a National Historic Site in 1995. The site is an example of a typical nineteenth-century, wood-frame farmhouse and stands as a testament to the hard labour and isolation that many rural women experienced in the nineteenth century. The homestead was purchased by the Federated Women's Institutes of Canada in 1959 and opened to the public that same year. Visitors can learn Hoodless' story and how she became a champion for social activism and women's rights in Canada. Other exhibits include children's rooms with Victorian toys, family rooms, a kitchen, and a dining room.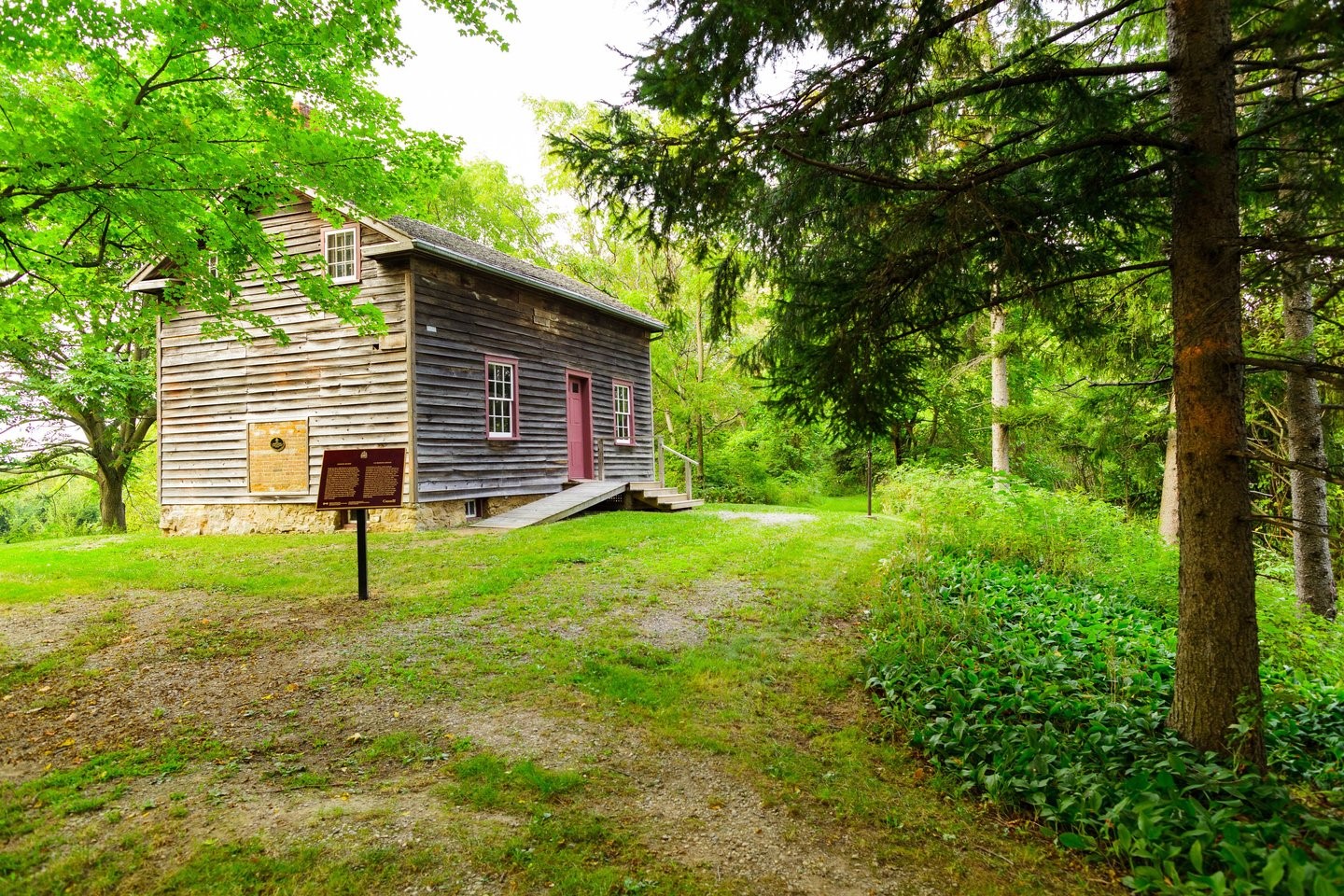 Griffin House was built in 1827 by a Black immigrant from Virginia named Enerals Griffin and his family. The Griffins escaped to Canada in the early 1800s and were some of the first Black settlers in the area around Ancaster. For more than 150 years, the Griffins and their descendants lived on the farm and were part of the community. Parks Canada declared the site a National Historic Site in 2008 due to its importance in Canada's Black history. Today, a restored four-room, wood-frame house sits amid beautiful natural surroundings near the Dundas Valley Conservation Area. Additionally, the building is a good example of the architectural style that was common in Upper Canada in the early nineteenth century. Over 3,000 artifacts were uncovered during restoration efforts, and the site offers public visitation, interpretation activities, and Black history programs. Griffin House is a testament to the determination and resilience of the African-American men and women who escaped enslavement through the Underground Railroad—a series of secret routes and safehouses used to escape to free states, Spanish Florida, the Caribbean, Mexico, and Canada.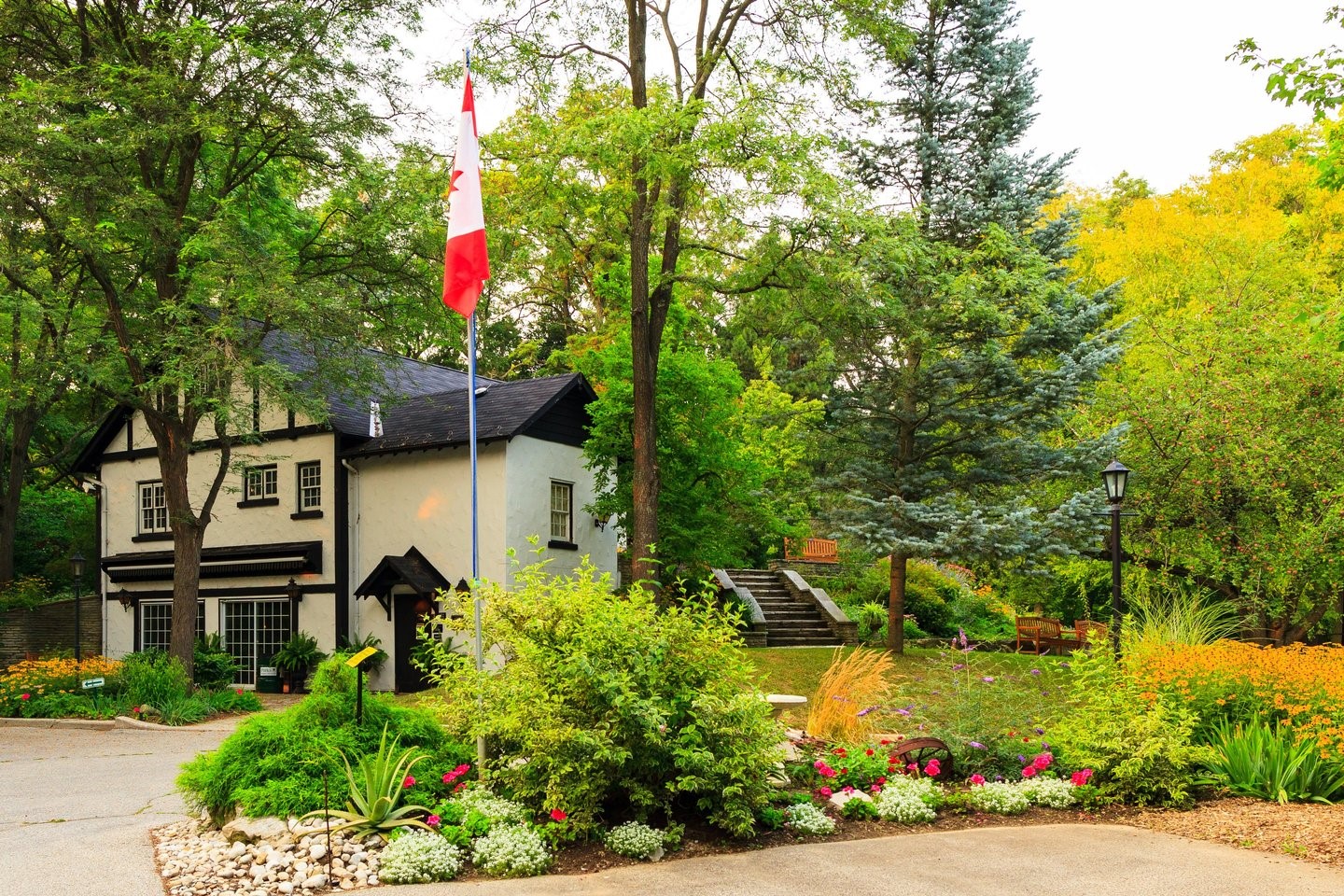 In 1948, Tom and Doris Farmer built a Tudor-style cottage on seven acres of farmland in Ancaster. They named the estate Fieldcote after a family property in England with the same name. As editor-in-chief of the Hamilton Spectator from 1966 to 1969, as well as a historian and community supporter, Tom knew that the town needed a venue for the expression of its heritage as a focal point in the community. Consequently, after her husband's passing in 1976, Doris bequeathed Fieldcote and its surrounding property to the town of Ancaster to serve that purpose. Today, the cottage is a cultural heritage centre that collects, preserves, and exhibits local history, promoting fine arts and the celebration of natural heritage. Fieldcote celebrates its natural heritage through beautiful, award-winning gardens and walking trails. Other attractions include adult workshops and children's activities upon request, a summer concert series, rotating art and history exhibits, and a meeting place for local groups.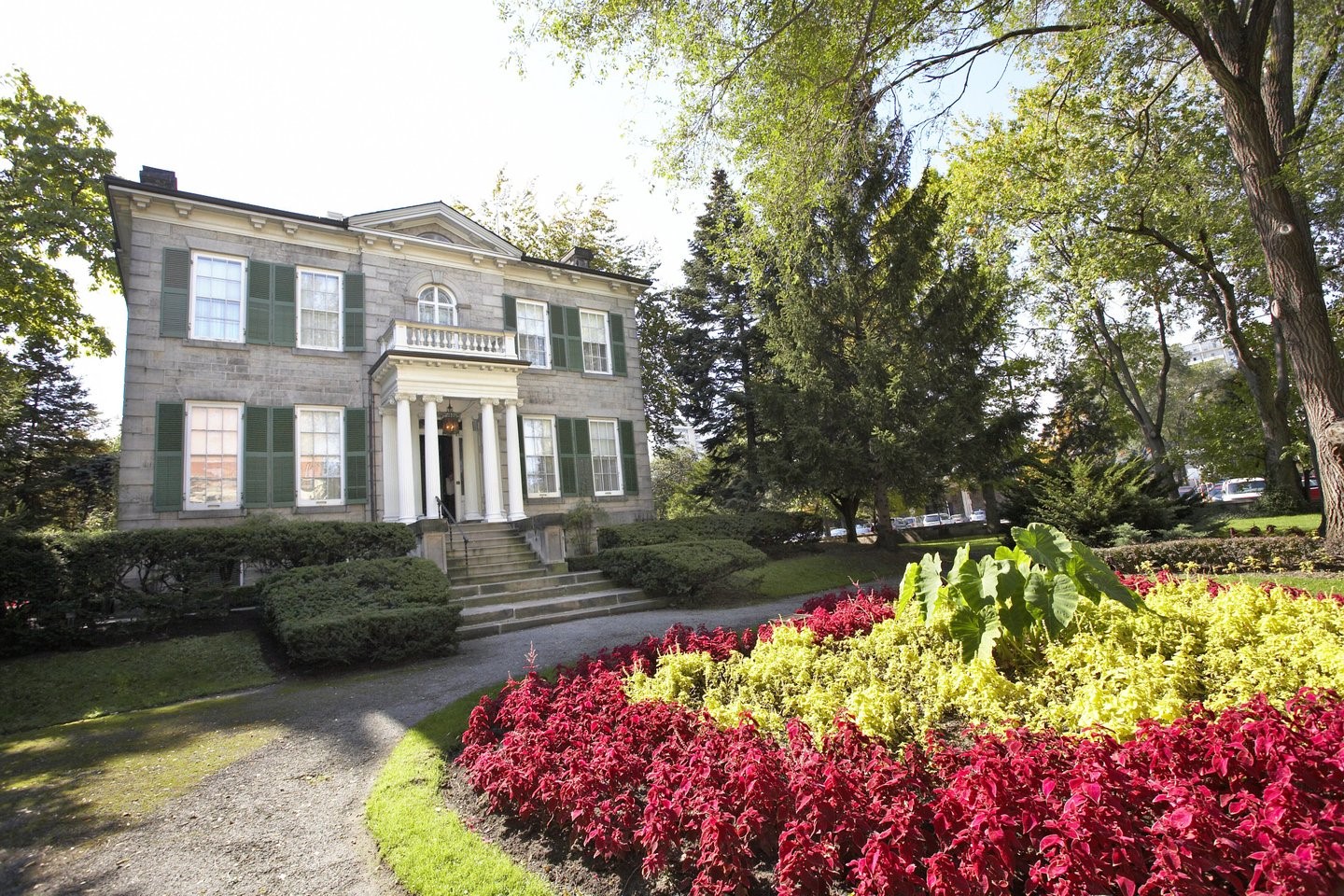 Built in 1848, Whitehern House is a Late Classical house located in downtown Hamilton. Whitehern served as the home of three generations of the McQuesten family between 1852 and 1968. In 1959, the three surviving members of the family bequeathed the home and all its original contents to the City of Hamilton, making Whitehern one of the finest examples of an intact historic home in Canada. The house was designated a National Historic Site in 1962 and restored in subsequent years, opening as a civic museum in 1971. With elements from the Georgian, Victorian, and Edwardian eras, the site has occasionally served as a period filming location. Today, Whitehern House is an elegant museum that offers guided tours with costumed interpreters, a walled garden surrounding the home, summer lunchtime concerts with iced tea and lemonade, and the annual McQuesten Family Christmas that illustrates how the family celebrated the holiday between the 1850s and the 1930s.
---
All the above historic places are part of the Trust's Passport Places program, a National Trust membership benefit that provides free access to these beautiful places, as well as 1000+ National Trust places abroad.
There are 23 places in total in and around the GTA that you can visit for free with a National Trust membership. Here they are: