The annual National Trust conference is Canada's largest heritage learning and networking event. Held in a different part of Canada every year, this national conference brings together a wide-range of people keeping Canada's heritage alive: from grassroots advocates, professionals and planners, to elected officials, policy makers, and students.
APT & NATIONAL TRUST CONFERENCE 2020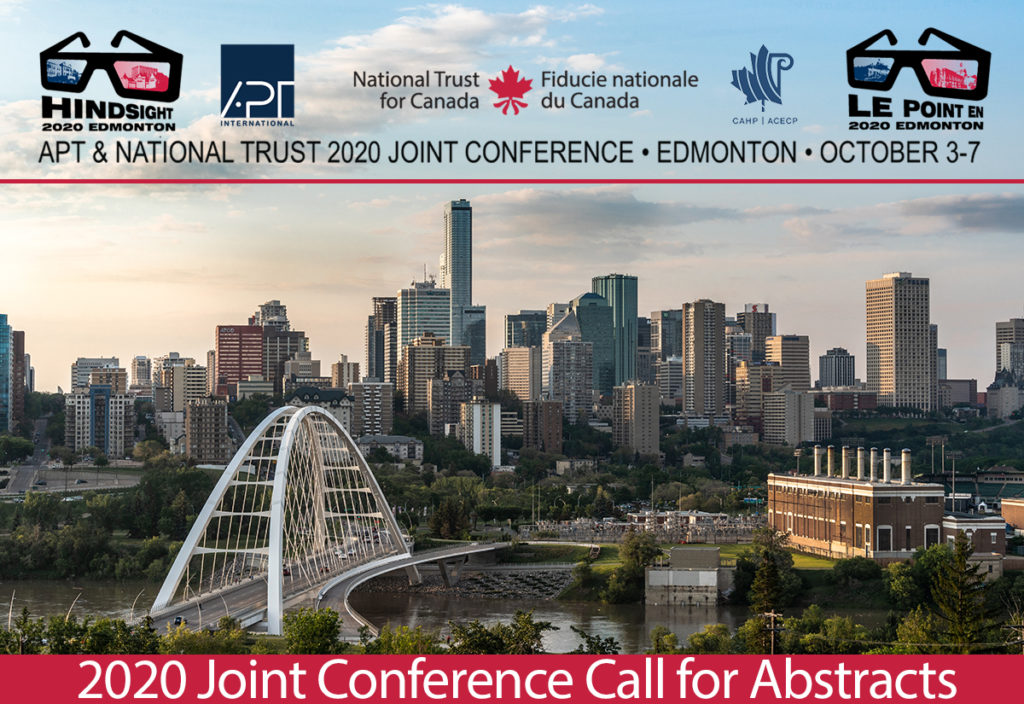 Hindsight 2020: Conservation, Disruption and the Future of Heritage
October 3-7 • Edmonton, Alberta
In association with the Canadian Association of Heritage Professionals (CAHP)
Rather than postpone or cancel the upcoming joint conference, we are pleased to announce that we have begun planning virtual conference sessions, in parallel with some in-person events that would be held in Edmonton, if meetings become possible again by that time.
In the meantime, we are excited about taking the next steps to build a strong virtual conference upon the foundation that has already been developed by our conference team and local committee. A conference with a rich virtual presence opens up tremendous opportunities to deliver compelling online experiences, and to provide attendees with additional platforms to share insights, lessons, and solutions that explore the intersection of technical, design, policy, and community issues. We recognize too that this unique situation may have the unexpected benefit of promoting greater collaboration, connection, and much broader access to the conference, and we are examining the practicalities of combining virtual presentations of workshops and local tours with limited in-person gatherings.
Throughout these extraordinary circumstances, we will endeavor to infuse virtual program sessions with Edmonton's unique sense of place.
Given the current situation, we have decided to extend the deadline for abstract submissions one last time to May 8, 2020.
We thank you for your patience, and we hope that you will join us as we move forward with the next steps.
CALL FOR PRESENTATIONS – Deadline extended to May 8, 2020
Click here for details.