The annual National Trust conference is Canada's largest heritage learning and networking event. Held in a different part of Canada every year, this national conference brings together a wide-range of people keeping Canada's heritage alive: from grassroots advocates, professionals and planners, to elected officials, policy makers, and students.
NATIONAL TRUST CONFERENCE 2020
Save the date: APT & National Trust Conference 2020, Edmonton, October 3-7
NATIONAL TRUST CONFERENCE 2019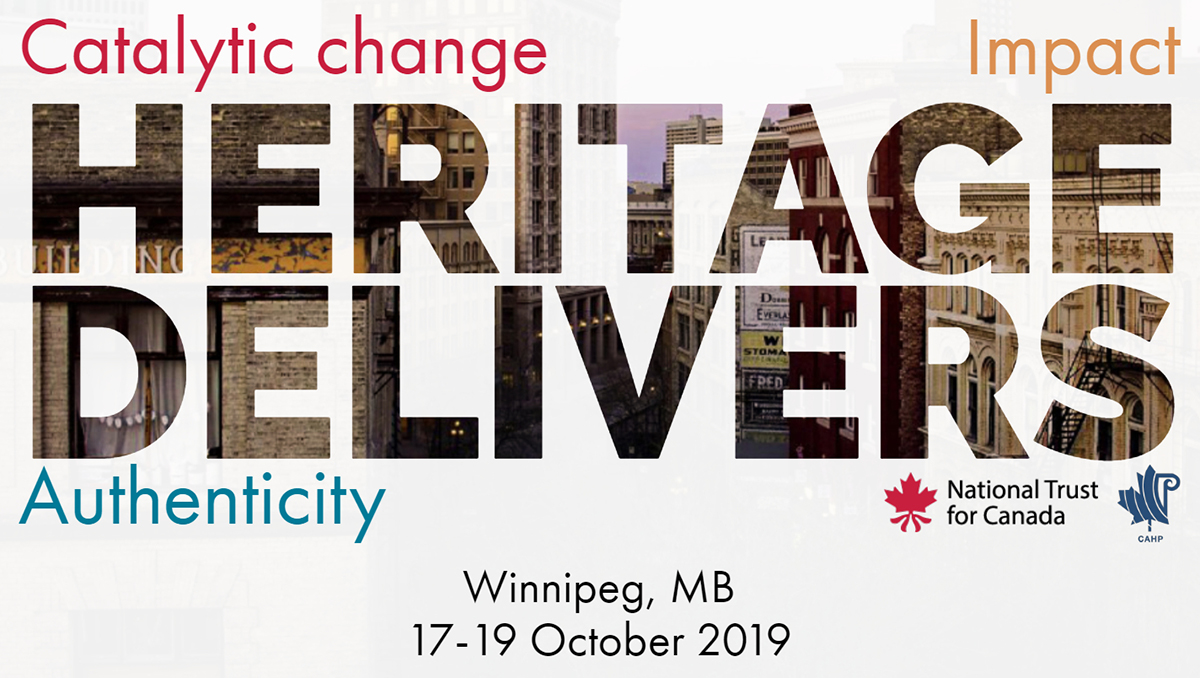 Heritage Delivers:
Impact, Authenticity, and Catalytic Change
October 17-19 • Winnipeg, MB
Fairmont Winnipeg
Heritage Delivers! National Trust Conference 2019 explores the catalytic power of historic places and how they are essential to building vibrant and diverse communities, and sustainable economies. Come join us in Winnipeg for Canada's largest learning and networking event for professionals, practitioners, and volunteers engaged in saving and regenerating historic places. Gain powerful new insights, build your skills, and be part of a movement transforming Canadian society.
Selected Presentations from the Conference
Canadian Heritage Funding – An Introduction to Three Programs