As Canadians, we are lucky to have a rich and diverse heritage to celebrate and there are so many ways we can all celebrate heritage.
Canada Historic Places Day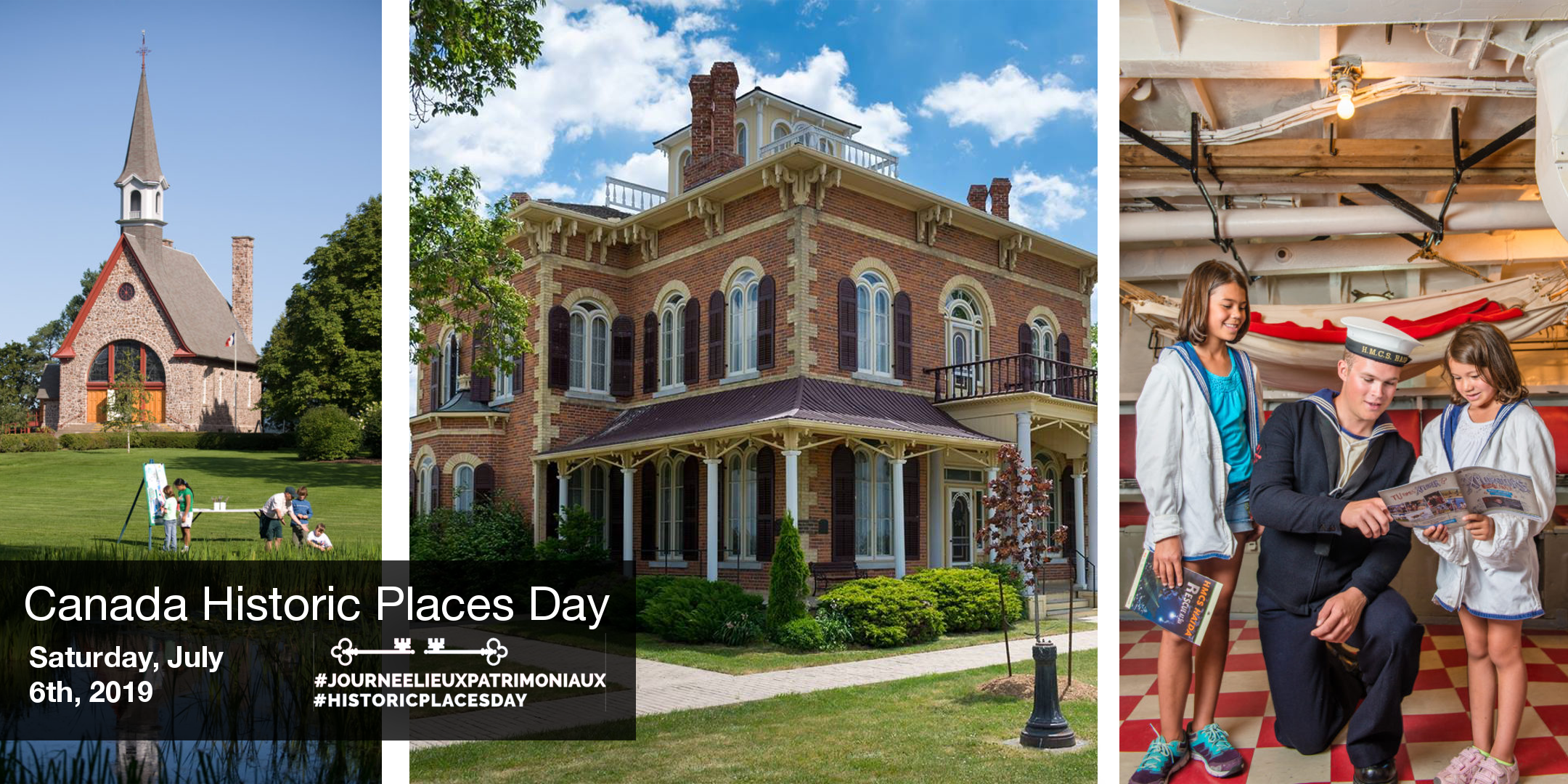 Canada Historic Places Day is a great opportunity for sites of all types and sizes to share their story, and for Canadians to get out and enjoy. In 2018, millions of people across Canada heard about the event and thousands experienced history on this day across 400 sites. This year, with over 500 sites participating, including sites at or near all 9 cultural UNESCO World Heritage Sites in Canada, there's even more to discover!
Do you own or operate a historic site?
Mark your calendar for Canada Historic Places Day, Saturday, July 6, 2019 and register at www.historicplacesday.ca.
Step into history
Get out and support your local historic sites with some foot traffic! And, check out our selfie contest, where you could win $1,000 each for you and your favourite historic site on Canada Historic Places Day.
This project is made possible in part with support from Parks Canada Agency.
Heritage Week
Stay tuned for information about Heritage Week 2020.
This year, we celebrated Heritage Week and its theme: Heritage: The Tie that Binds from February 18-24, 2019.
Our shared heritage in all its forms has the power to bring people together and create a sense of belonging. Gathering places like faith buildings, town squares, and pow wow grounds, and cultural objects such as artifacts, regalia and family memorabilia are tangible touchstones with the past that can root us in place and nourish the spirit. Intangible heritage – languages, traditional rituals, music, dance, storytelling and more – is at the heart of family and community.
In celebration of our past and our future, we encouraged all Canadians – whether young or old, deeply rooted or new to Canada – to visit museums, historic sites and cultural centres, and connect with traditional knowledge keepers, educators, parents and grandparents to experience Heritage: The Tie that Binds.