Battlefield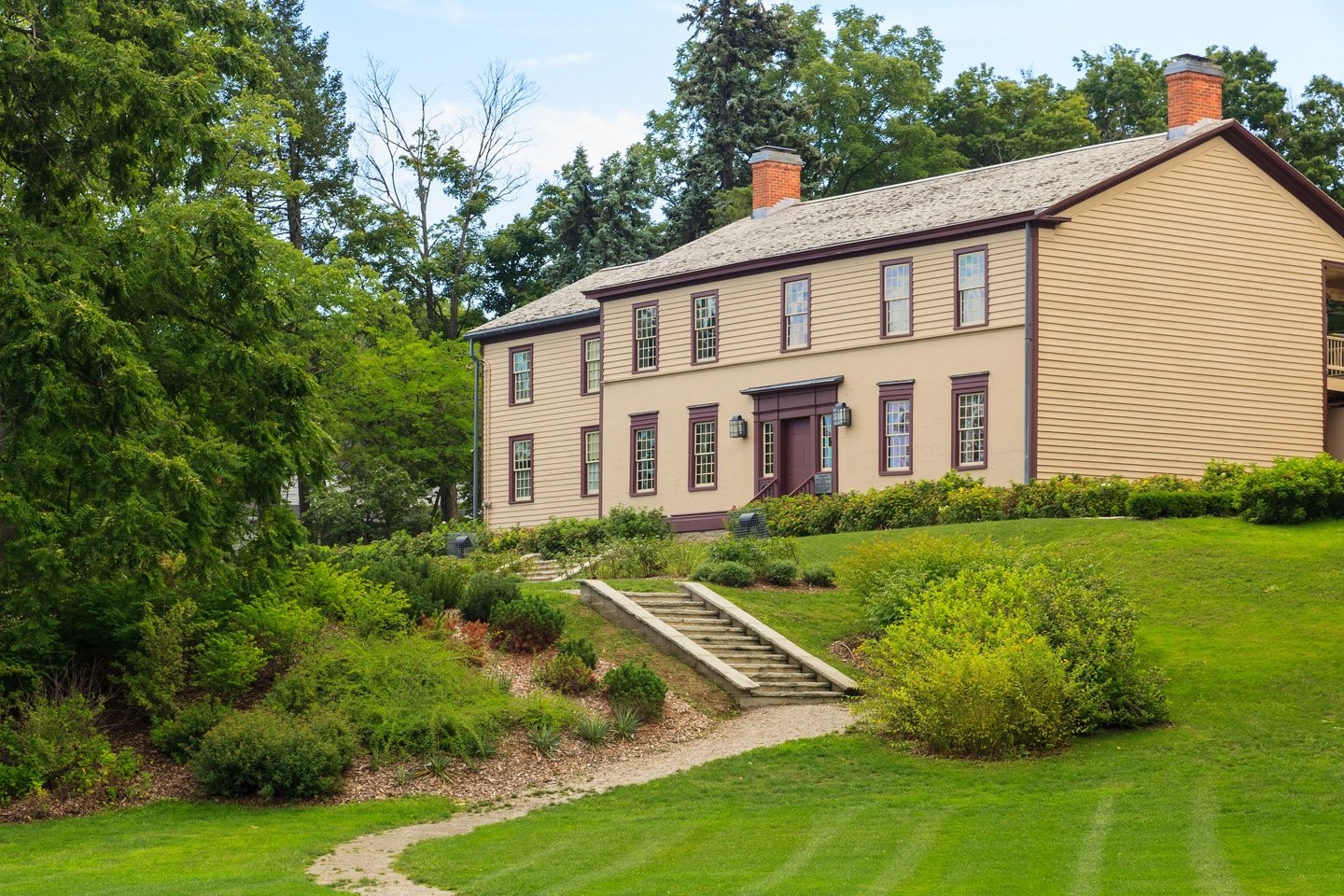 Experience a guided tour of this early 19th century homestead once home to the Gage family. The Gages worked the land with their ten children and became a strong voice in the hamlet of Stoney Creek. During the War of 1812, the family retreated to their cellar as the Battle of Stoney Creek raged outside. The 100-foot-high Battlefield Monument stands as a symbol of peace and commemorates those soldiers who died on June 6, 1813. Nestled under the scenic Niagara Escarpment, this historic site encompasses 32 acres of parkland divided by Battlefield Creek.
The Battle of Stoney Creek
On June 5, 1813, American forces marched from Niagara and set up camp at the Gage family homestead. In the early morning hours of June 6, 700 British troops marched from Burlington Heights – where Dundurn Castle stands today – and defeated 3,000 American soldiers under the cover of darkness. The Battle is considered a turning point in the War of 1812 as the Americans, who occupied Fort George at the time, never penetrated as far into the Niagara Peninsula again.
Location
77 King St. W.
Stoney Creek, ON L8G 5E5
905-6626-8458
battlefield@hamilton.ca
WEBSITE
---
Enjoy FREE admission at this historic place with your National Trust membership.
Become a member today!
---
The Passport Places network is made possible through valued partnerships with Canadian heritage organizations, site operators and owners.

Look for the following logo at participating historic sites.

Partner Organization: City of Hamilton