Staff Picks: 8 Historic Homes We Love
Every home has a story to tell. Besides telling Canada's collective story, historic homes serve as settings where our individual stories are written; they are the foundation of our communities and part of creating memories and traditions.
As autumn begins, and we continue to have good reason to stay home we decided to explore the country virtually. Every house has stories to tell, whether it is a National Historic Site, a community museum, or simply the lovely home you pass on your way to work every day. National Trust staff share their favourite historic homes from across Canada.
1. The Connell House (Woodstock, NB)
Natalie Bull, Executive Director (@HeritageNatalie)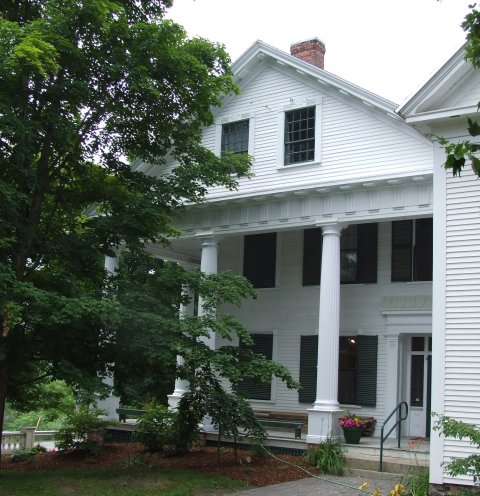 My first job in heritage was with the Carleton County Historical Society, and they still own this glorious home with its big columned portico and large shuttered windows. It's a perfect example of Greek Revival style – built of wood but made to imitate stone – right down to the balustrade on the front lawn. Once the home of a Canadian politician who caused a scandal by putting his own face on a postage stamp – taking advantage of his position as Postmaster General of the Colony of New Brunswick.
2. Village Minier de Bourlamarque (Val-d'Or, QC)
Vanessa Arseneau, Manager Communications (@v_arseneau)
This little historic neighbourhood is particularly dear to me, as it is in my hometown. In 1934, the mine founded the Village Bourlamarque in the middle of the forest to be able to host its workers. Today, the former mine and its neighbourhood have been designated provincial historic sites. Most of the houses are now private residences, although some stay open for visitors to learn about the history of the former gold mine and its workers.
3. Dalnavert Museum and Visitor's Centre (Winnipeg, MB)
Sonja Kruitwagen, Manager Marketing and Digital Strategy (@skruitwagen)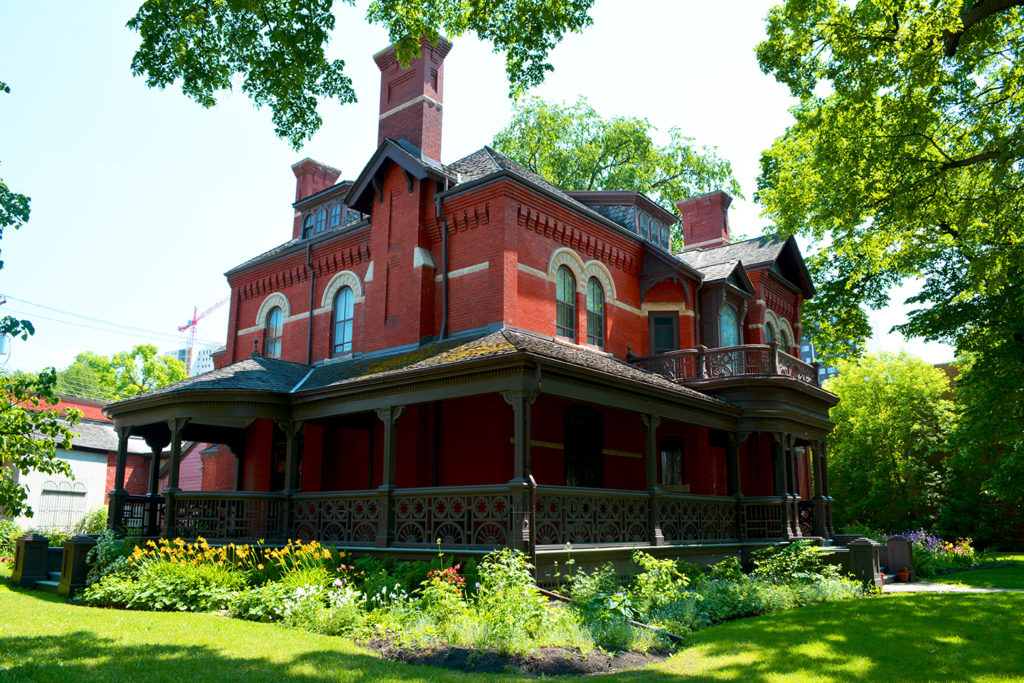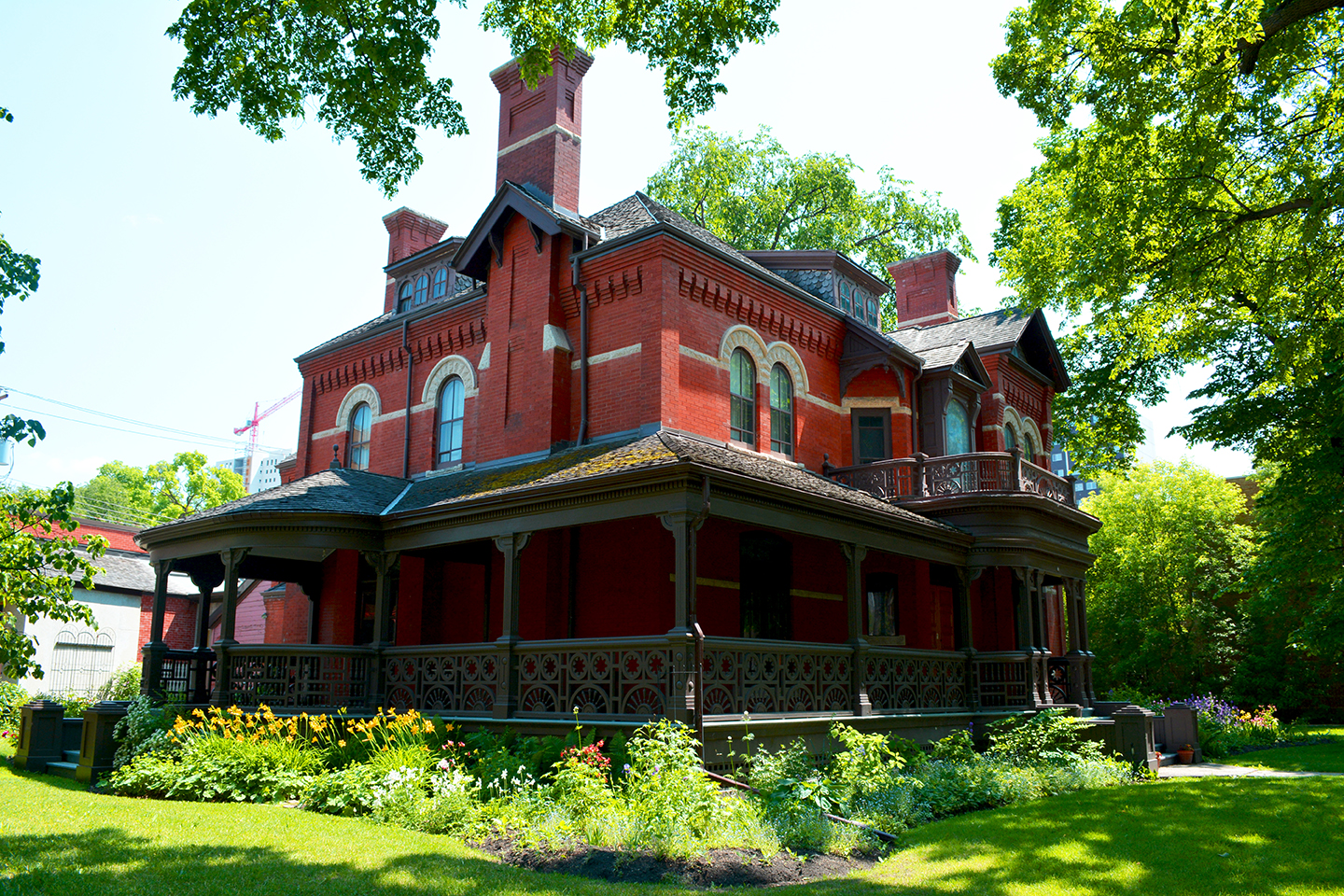 When the leaves turn colour, I'm reminded of my visit to beautiful Dalnavert Museum and Visitors' Centre in Winnipeg, MB. In the fall, the house is transformed with a Halloween theme. The drawing room is decorated for Victorian mourning, including a casket front and centre. They brand themselves as a time-machine, and I was certainly transported.
4. 10934 – 89th Avenue (Edmonton, AB)
Chris Wiebe, Manager Heritage Policy and Government Relations (@heritagewiebe)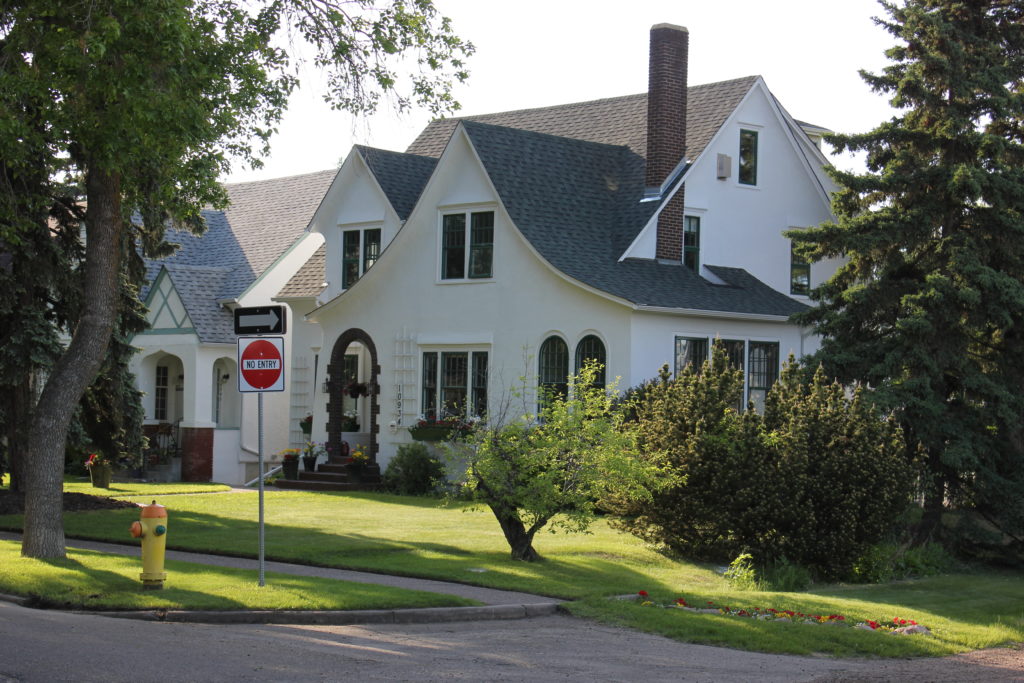 For years, I walked past this 1929 English Cottage revival house on my way to the University of Alberta. The Garneau neighbourhood was full of whimsical structures, but this one's catslide green roof, recessed door, and cool, stuccoed restraint particularly captivated me. I imagined reading in its sunny library/conservatory with its rounded windows. So wonderful to see it's now on the city's heritage register.
5. Myrtleville Farmhouse (Brantford, ON)
Robert Pajot, Project Leader (@PajotRobert)
Whenever I visit the Myrtleville House Museum, I try to imagine what the property must have looked like in 1837 when this handsome Georgian house was built for Allen and Eliza Goody. Sitting atop a small knoll, the house looks south towards the Grand River, a view that once would have taken in fields and orchards. While now surrounded by suburban developments, the 180+ years that this house has witnessed quietly reverberate in its charm.
6. Green Gables Heritage Place (Cavendish, PE)
Alison Faulknor, Director of Philanthropy and Partnerships (@FaulknorTweets)
Growing up, one was bound to find me with my nose in a book. The stories of Anne Shirley (with whom I shared a tendency to daydream) were some of my favourites. A few years ago, on a family vacation to the Island, it was a special treat to see my young daughter reacquainted with the tales and introduced to rural farm life at Parks Canada's Green Gables Heritage Place. The farmstead and grounds inspired the stories of famed Canadian author Lucy Maud Montgomery.
7. Billy Bishop Home and Museum (Owen Sound, ON)
Melissa Amahoro, Administrative Assistant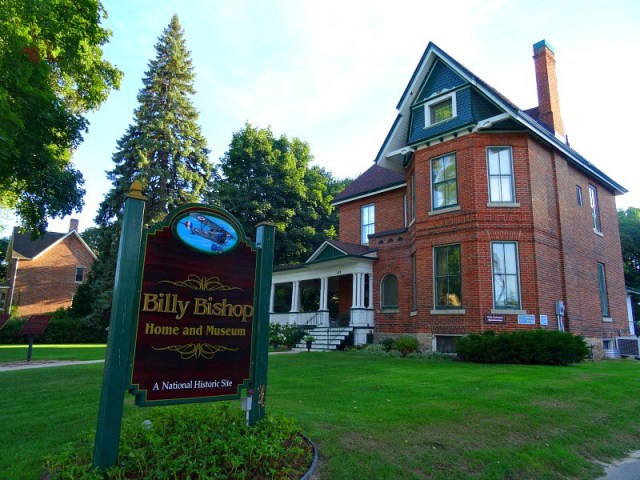 Built in 1884; the beautiful Victorian house is not only a historic home but also a complete overview of Bishop's life and legacy as charismatic hero of the Great War (the first World War 1914 – 1918). It is committed to teaching the community, especially future generations, the incredible contributions and the role of many Canadians servicemen and women (including Billy Bishop) who sacrificed and served to preserve freedom.
8. Earnscliffe (Ottawa, ON)
Kiersten Vuorimaki, Communications Assistant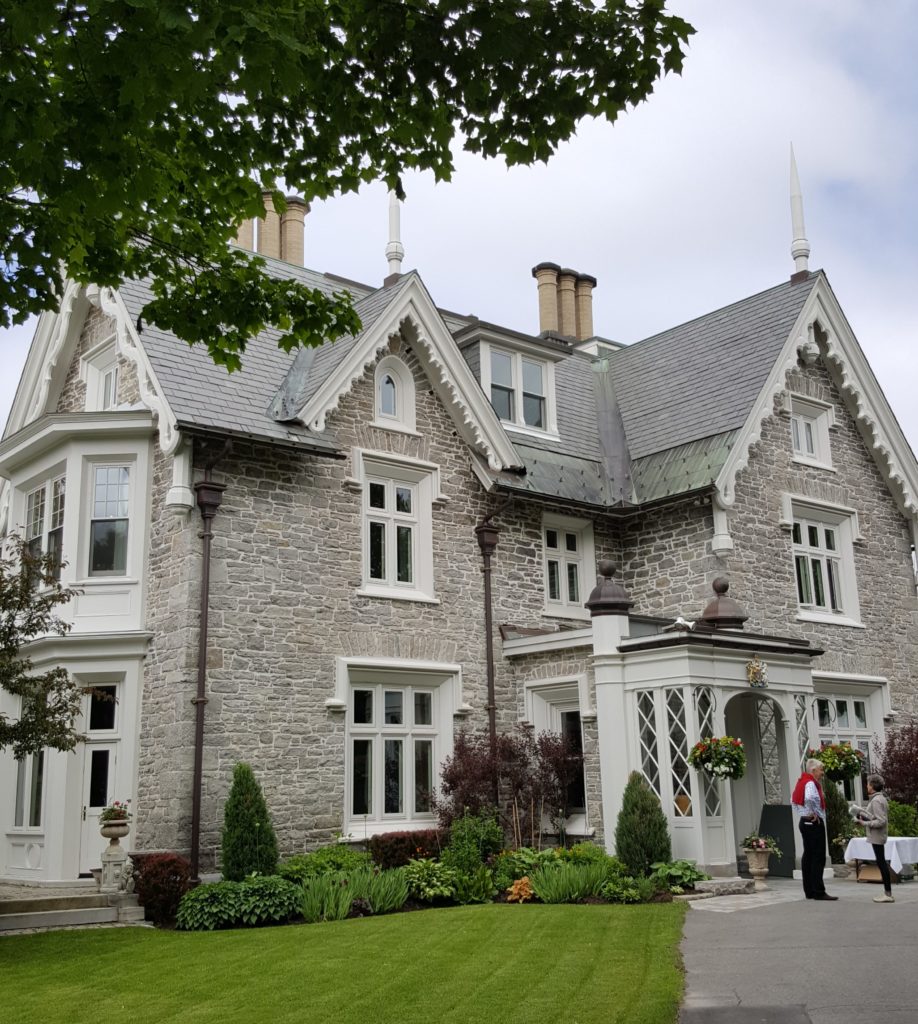 This Victorian gem was previously the residence of railway tycoons, lumber barons and a Prime Minister and has been kept up to a beautiful standard as the private residence of the British High Commissioner since 1930. I've always loved how we can catch glimpses of the cross-pitched roofs and multiple chimneys from certain vantage points in downtown Ottawa, hidden from view until you see it from the water as it clings dramatically to the cliffs overlooking the Ottawa River. It has always felt like such a beautiful mystery. The house is only accessible once a year to the public during Doors Open, and it is every bit as beautiful as I had always hoped.