Experience Autumn at 7 Passport Places across Canada
As the trees turn bold colours and we enjoy the cooler temperatures, we've gathered some fall cultural events and ghoulish adventures at seven Passport Places for your inspiration. Whether you're interested in Indigenous and cultural learning, family fun outdoors or spook-tastic adventures, read on! This fall there's quite a selection ranging from virtual events, recipes to try, traditional Métis beading to learn, and crafts from recycled materials. It's a great season for new experiences.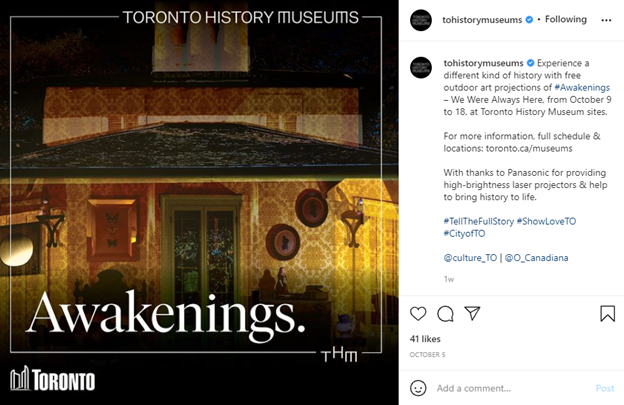 At Toronto's History Museums, locals experienced Toronto's many stories during the Awakenings – We Were Always Here program, through a series of outdoor projections, bringing history to life. Awakenings is a series of art projects created by Black, Indigenous and artists of colour, operating under the principles of anti-oppression, anti-colonialism and anti-racism. To find more of their upcoming events check out the Toronto History Museums website.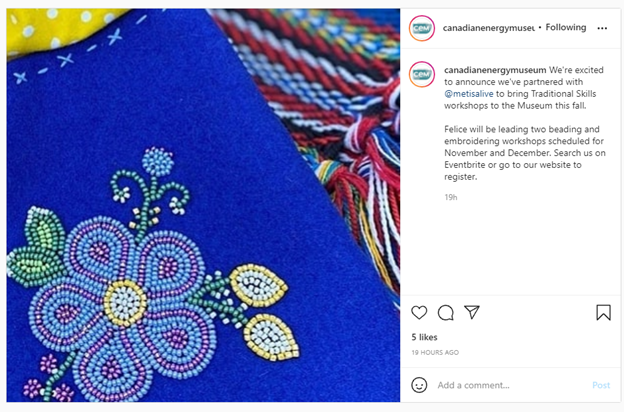 Autumn might be the perfect time to pick up a new skill. The Canadian Energy Museum in Devon, Alberta is offering traditional Métis beading and embroidery workshops this fall with partner @metisalive. MetisALIVE also offers virtual and in person cultural experience and beading instruction. Find out more.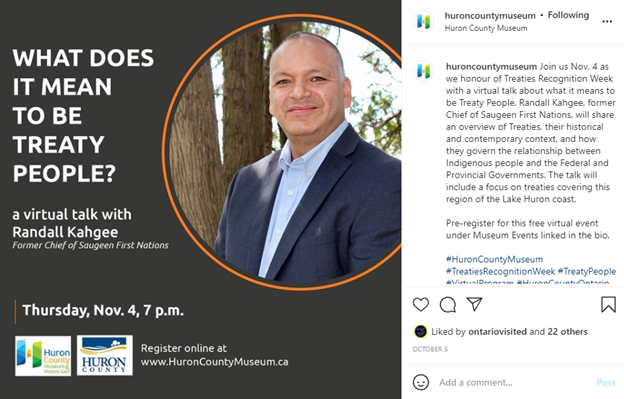 Join this virtual talk with Randall Kahgee, former Chief of Saugeen First Nations, to discuss what it means to be Treaty People. Hosted by the Huron County Museum in honour of Treaties Recognition Week, Randall Kahgee will share an overview of Treaties, their historical and contemporary context, and how they govern the relationship between Indigenous people and the Federal and Provincial Governments. The Huron County Museum shares the stories of early settlement, agriculture, and military activities in the Huron County. Find out more.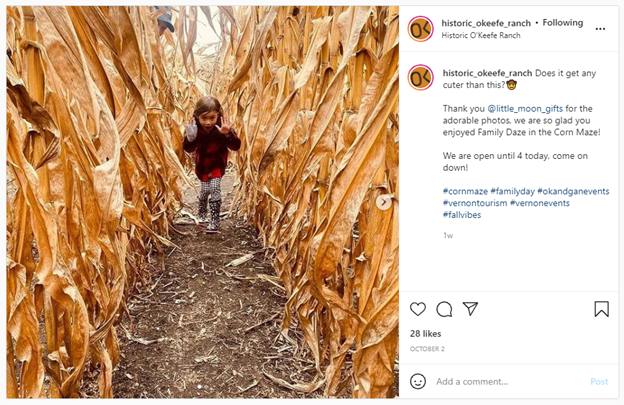 Do you remember doing this as a kid? There's lots of family fun to be had during the Historic O'Keefe Ranch's Family Daze in the Corn. A family friendly corn maze, donkeys and wagon rides all spell an afternoon of endless fun outside with a little history thrown in. The O'Keefe Ranch was founded in 1867 and represents the very beginnings of European settlement in the Okanagan Valley. Find out more.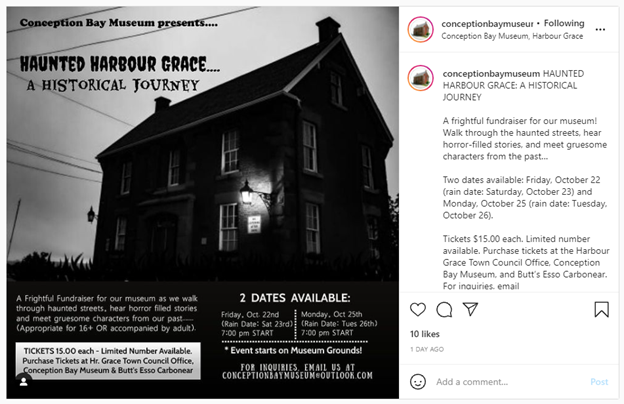 What's not to like about a good, haunted story combined with some history? Encounter scary characters such as has Peter Downing, hanged and gibbetted in Harbour Grace for the brutal murders of a school teacher, his infant son and a servant girl, returning to plead his innocence. Conception Bay Museum features stories of cross-Atlantic aviation and pirating history in one of North America's oldest settlements. Find out more.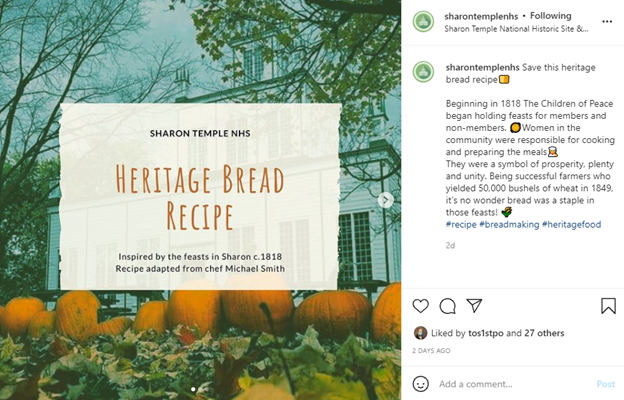 Home baking has gained popularity during the pandemic, but it's been a staple of the Children of Peace's feasts since 1818. Try your hand at this Heritage Bread Recipe inspired by the feasts in Sharon circa 1818. Completed in 1832, The Sharon Temple continues to share the story of the Children of Peace – formed during the War of 1812 and based on the values of peace, equality and social justice. Find the recipe here.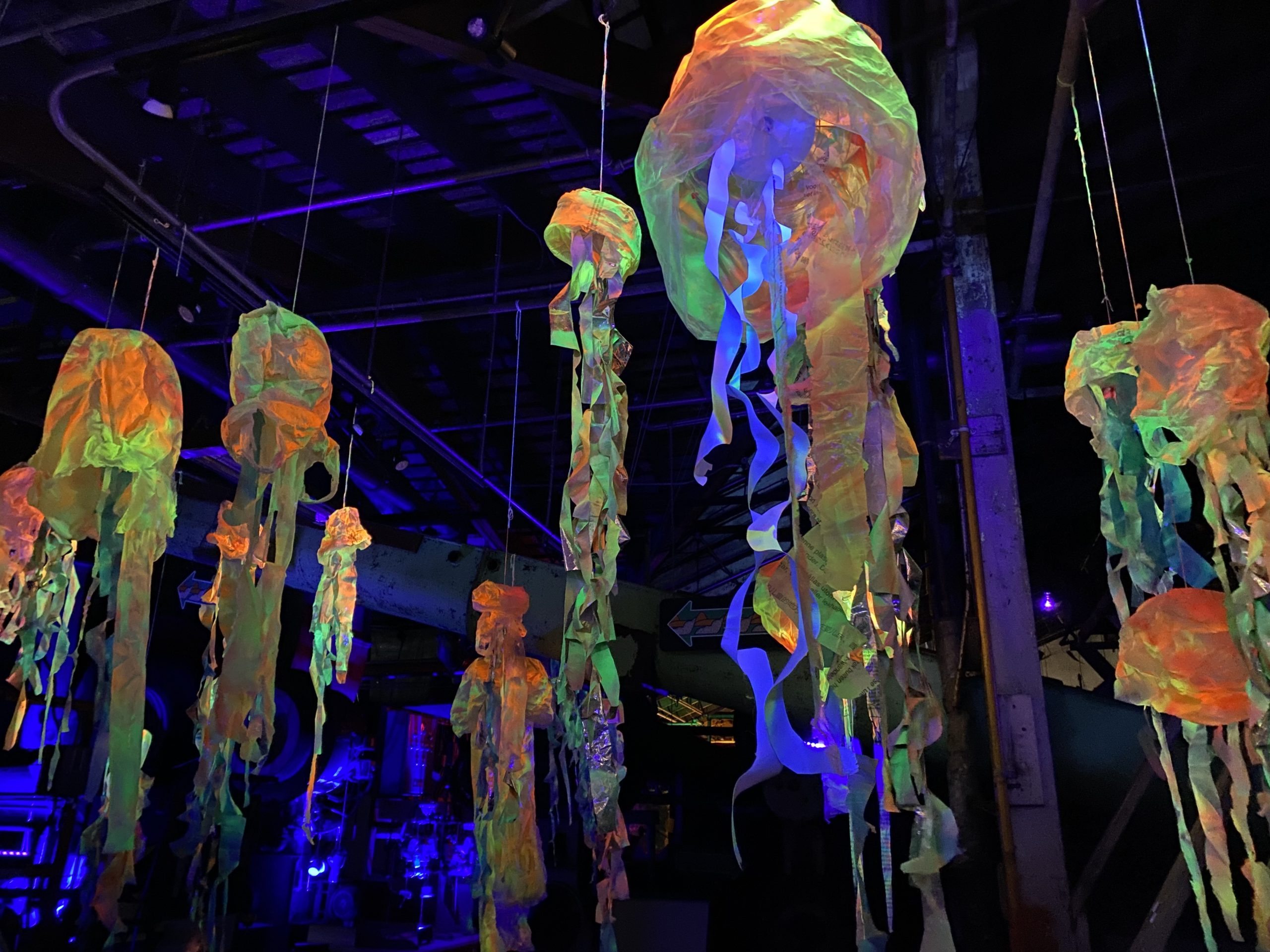 The Gulf of Georgia Cannery in Richmond, British Columbia is offering a twist on the spooky season, with their installation "The Haunted Sea". Their Halloween installation includes spooky sea creatures and twisted tentacles floating alongside historic legends and sea lore. Visitors can explore the ocean layers with upcycled plastic materials rescued from haunting the real depths of the seas. Find out more.
---
All the above historic places are part of the Trust's Passport Places program, a National Trust membership benefit that provides free access to these beautiful places, as well as 1000+ National Trust places abroad.