St. Michael's Cathedral Conservation
Toronto, Ontario
2019 Ecclesiastical Insurance Cornerstone Award (Transformative Projects)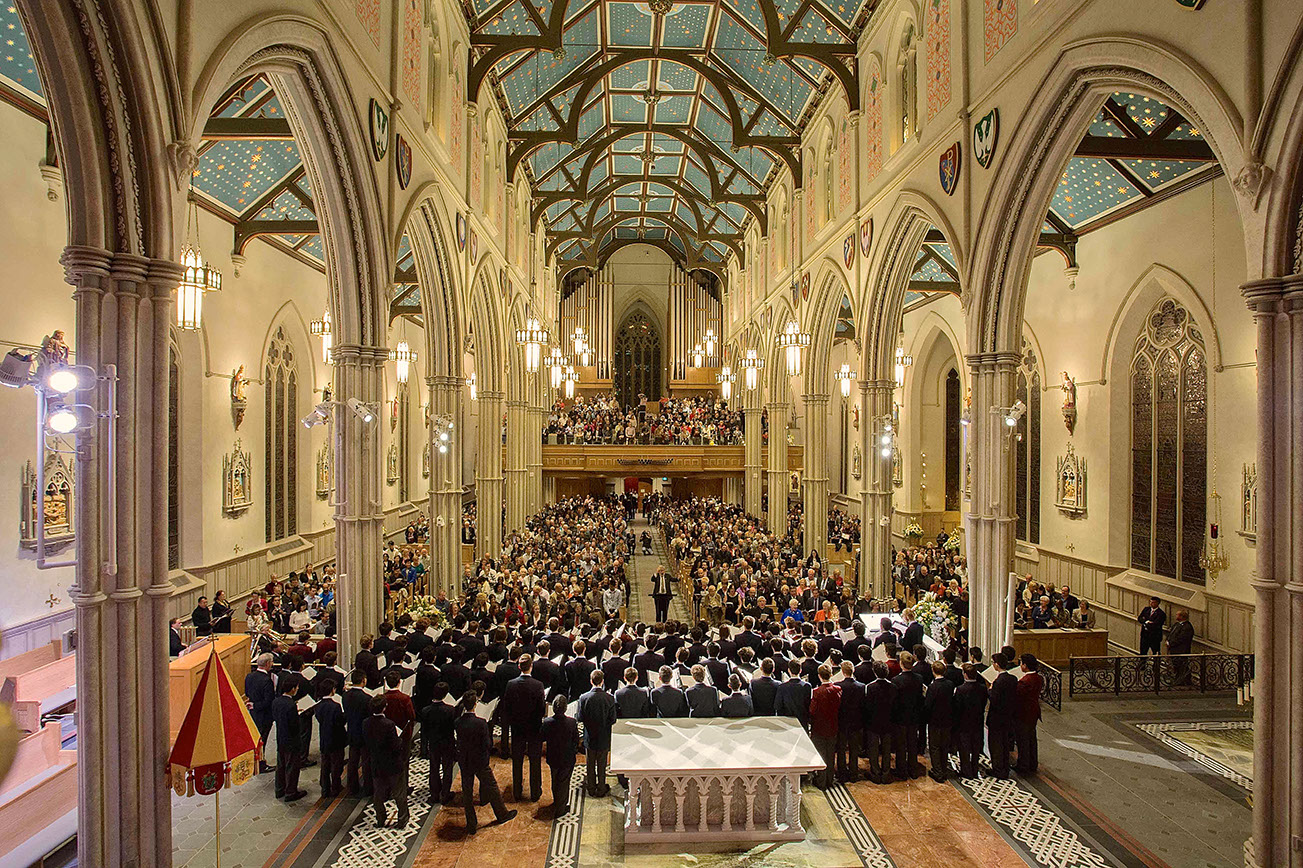 The seven-year rehabilitation of the St. Michael's Cathedral, completed in September 2017, took great pains to respect the integrity of the original 1848 Gothic Revival design of architect William Thomas. This massive undertaking, which required close collaboration between the owner and design team, addressed significant conservation issues for the building's envelope, including ornamental sandstone statues and details, slate and copper roofs, and stained glass windows. Inside, the hand-carved millwork and pews, plaster moldings, hand-painted ceilings and ironwork railings, among other elements, were painstakingly conserved.
Delicate interventions were also required to accommodate the building's contemporary purpose such as a new organ balcony in the Nave, an integrated security system, CCTV audio and video recording, and new theatrical lighting throughout. The multi-year project purposefully offered mentorship opportunities to young craftsmen and heritage professionals of the Cathedral.
Owner: Archdiocese of Toronto
Consultant: +VG Architects (Terry White, Partner; David Ecclestone, Partner; Derek Quilliam, Associate; and Fred Barras, Associate)
The St. Michael's Cathedral Conservation project was nominated by Nicole Conrad, Marketing Manager, +VG Architects.