The Town of Niagara-on-the-Lake
Ontario
2020 Prince of Wales Prize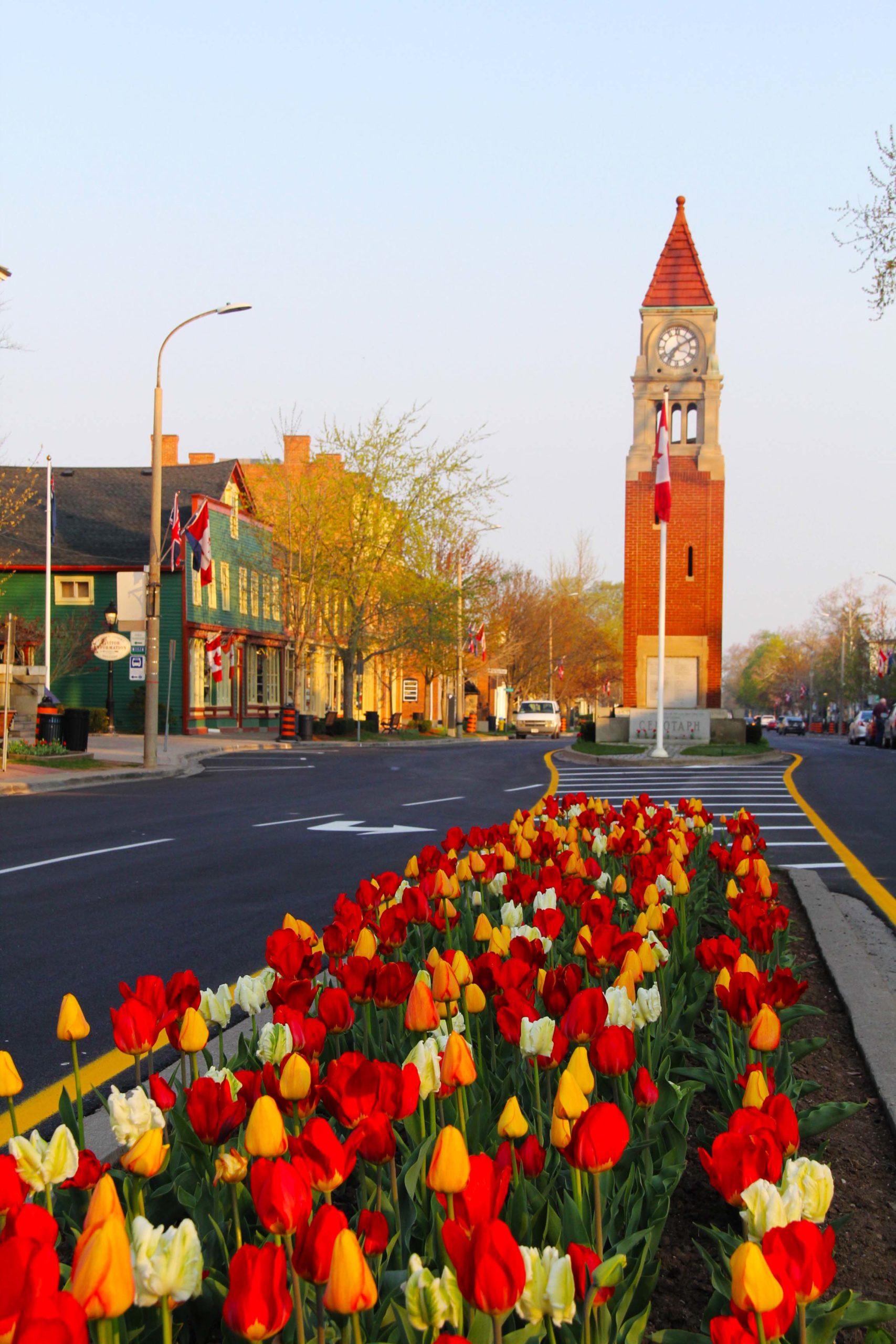 Recognized for its sustained commitment to heritage conservation over time, Niagara-on-the-Lake is a compelling example of resilience grounded in built heritage. It is the recipient of the National Trust's 2020 Prince of Wales Prize, which recognizes communities and their local governments for the successful heritage stewardship of a town, city, First Nations reserve or community, rural region, or district.
Niagara-on-the-Lake is a community that is proud of its past. Founded in the late 18th century, it is a living illustration early 19th century Upper Canada.
A National Historic Site of Canada, Niagara-on-the-Lake boasts an extraordinary collection of residential, commercial, ecclesiastical and institutional buildings, many on their original sites close to the street. The Town's earliest citizens made a strong commitment to the restoration of local heritage structures and to the active conservation of the Town's cultural heritage resources, which has led to the conservation and restoration of many early buildings by private property owners as well as local heritage organizations.
In 1962, residents formed the Niagara Foundation, a local advocacy and fundraising group dedicated to preserving the town's landmarks – including the Niagara Apothecary, then Ontario's oldest continuously operating pharmacy. The actions of these heritage advocates galvanized and inspired others in the conservation movement in Canada.
Today, both elected leaders and residents of Niagara-on-the-Lake recognize that its heritage is sustained and reinvigorated when citizens and visitors engage with historic places, cultural heritage landscape, and rituals on an on-going basis.
"A compelling example of resilience, ongoing innovation, and careful heritage preservation."
-Jury Comments