Queen Elizabeth II Planetarium
Edmonton, Alberta
2021 Ecclesiastical Insurance Cornerstone Award (Transformative Projects)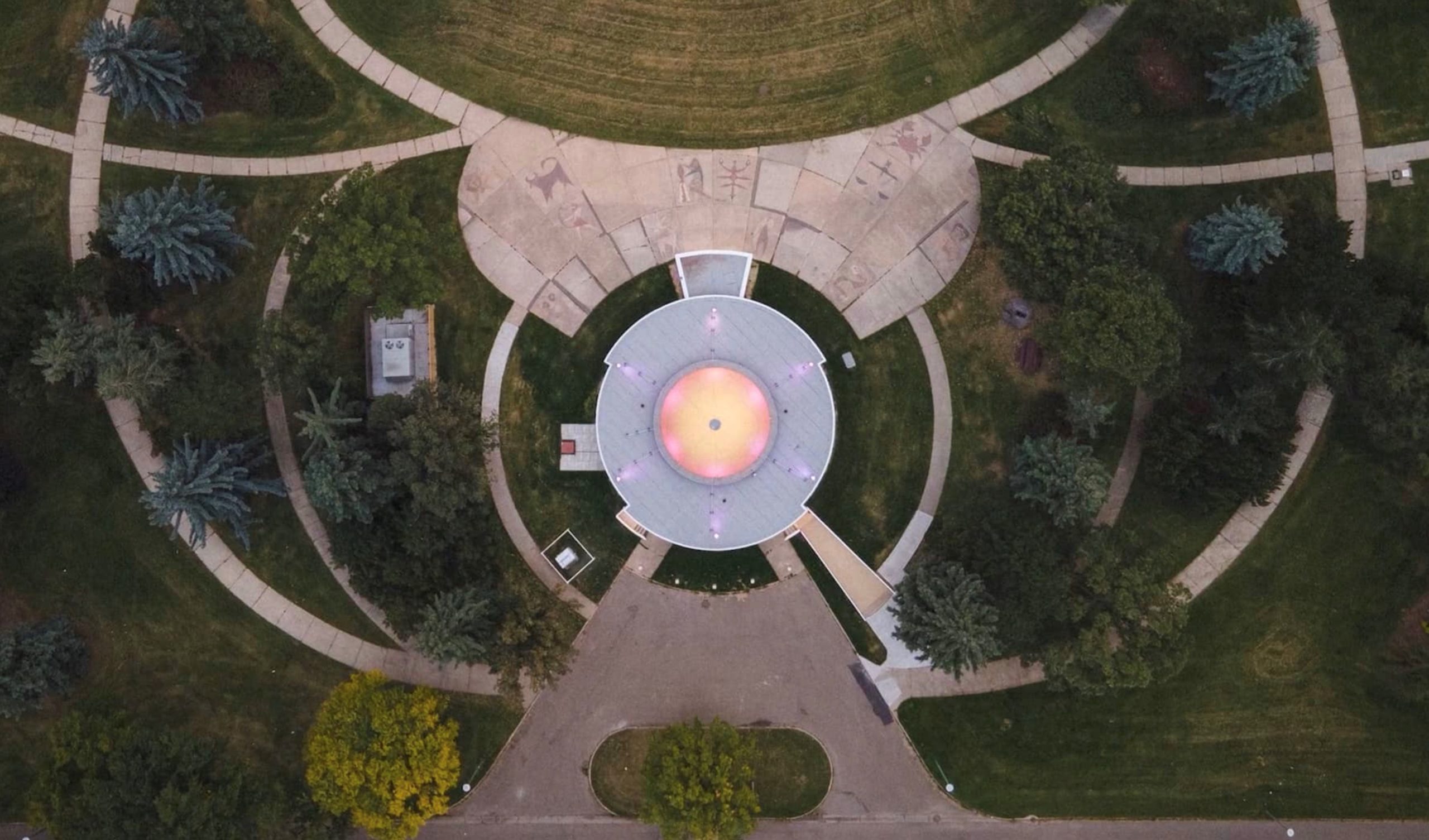 This transformative restoration is a tribute to the City of Edmonton's commitment to retain and adaptively reuse its historic resources, and an excellent example of strong collaboration with a community partner to ensure a sustainable project.
Completed in 1960, the Queen Elizabeth II Planetarium was the first public planetarium in Canada, primarily serving the youth of Edmonton and the surrounding district as part of public school activities. It had welcomed over a million visitors by the time it closed in 1983 after a larger planetarium, Telus World of Science, was built nearby. The Planetarium subsequently remained unused for over 37 years.
Located in the centre of Coronation Park and designated a Municipal Heritage Resource in 2016, the City of Edmonton made the decision to restore the unique city landmark as part of the Coronation Park Master Plan. The aim was to reactivate and enhance a community gathering place, while honouring the heritage and historical and architectural importance of the original exterior structure and increasing the functionality of its interior. Partnering with Telus World of Science, the Planetarium will provide indoor space to support their programming and events.
Key Players:
• City of Edmonton (Owner, Operator, and Project Manager)
• Telus World of Science Edmonton (Operator)
• Stantec Architecture and Interiors (Prime Consultant)
• David Murray Architect (Heritage Architect)
• Chandos Construction (Project Manager)