WE Global Learning Centre (GLC)
Toronto, ON
2018 Ecclesiastical Insurance Cornerstone Award (Transformative Projects)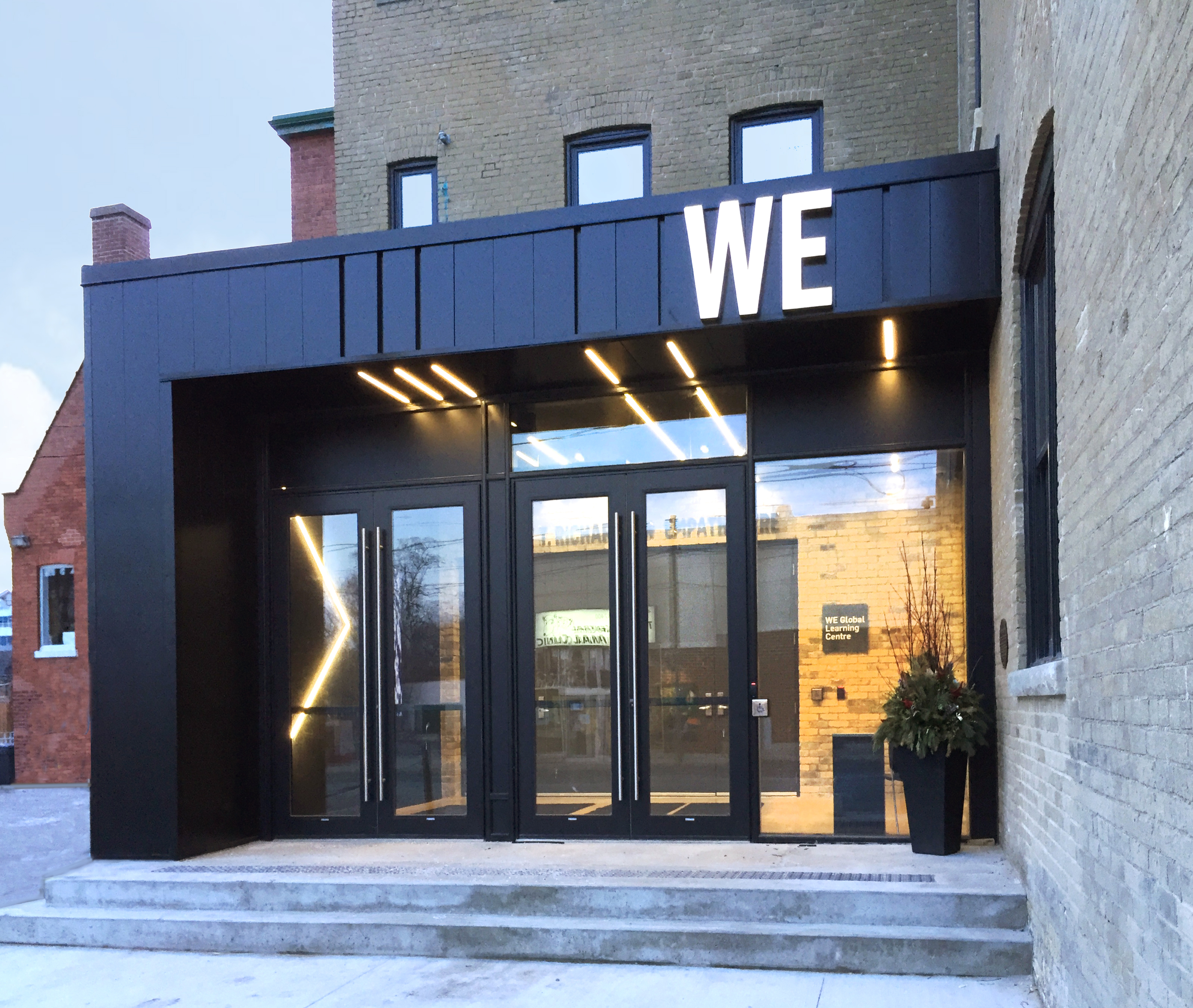 The WE Global Learning Centre (GLC) project involved the complete rehabilitation of a century-old building to serve as a state-of-the-art learning hub for youth. The Centre is a social innovation accelerator for young people that provides a platform for shaping the next generation of leaders through programs that foster academic engagement, teach college and workplace readiness skills, and promote long-term civic commitment.
The iconic turquoise-painted building, previously known as the 'Marty Millionaire' furniture store, was vacant, creating a large void of activity on the streetscape of Queen Street East. The goal was to uncover the building's natural beauty and original character by revealing its unique structure in a manner that seamlessly merges modern and historic styles.
Throughout the restoration of the building's envelope, great caution was employed when returning the brick finish and window sizes back to their original state. The windows, which had been paneled over in many areas, were re-exposed to accommodate new windows reflective of the original character of the building. This maximized the amount of natural light coming in, allowing for a pleasant and bright working environment. The exterior brick was stripped of its many layers of paint to reveal the brickwork underneath and then tinted to mimic the brickwork characteristic of Toronto in the early 1900s.
The Centre's community hub activities and the project's rehabilitation of a vacant building have the streetscape, bringing new life and energy.
Key players for the building's restoration included TriAxis Construction Limited, Kohn Partnership Architects Inc., Philip Goldsmith Heritage Architect, Roof Tile Management, and J.R. Jones Engineering Limited.