Montgomery's Inn Museum Restoration
Toronto, Ontario
2020 Ecclesiastical Insurance Cornerstone Award (Transformative Projects)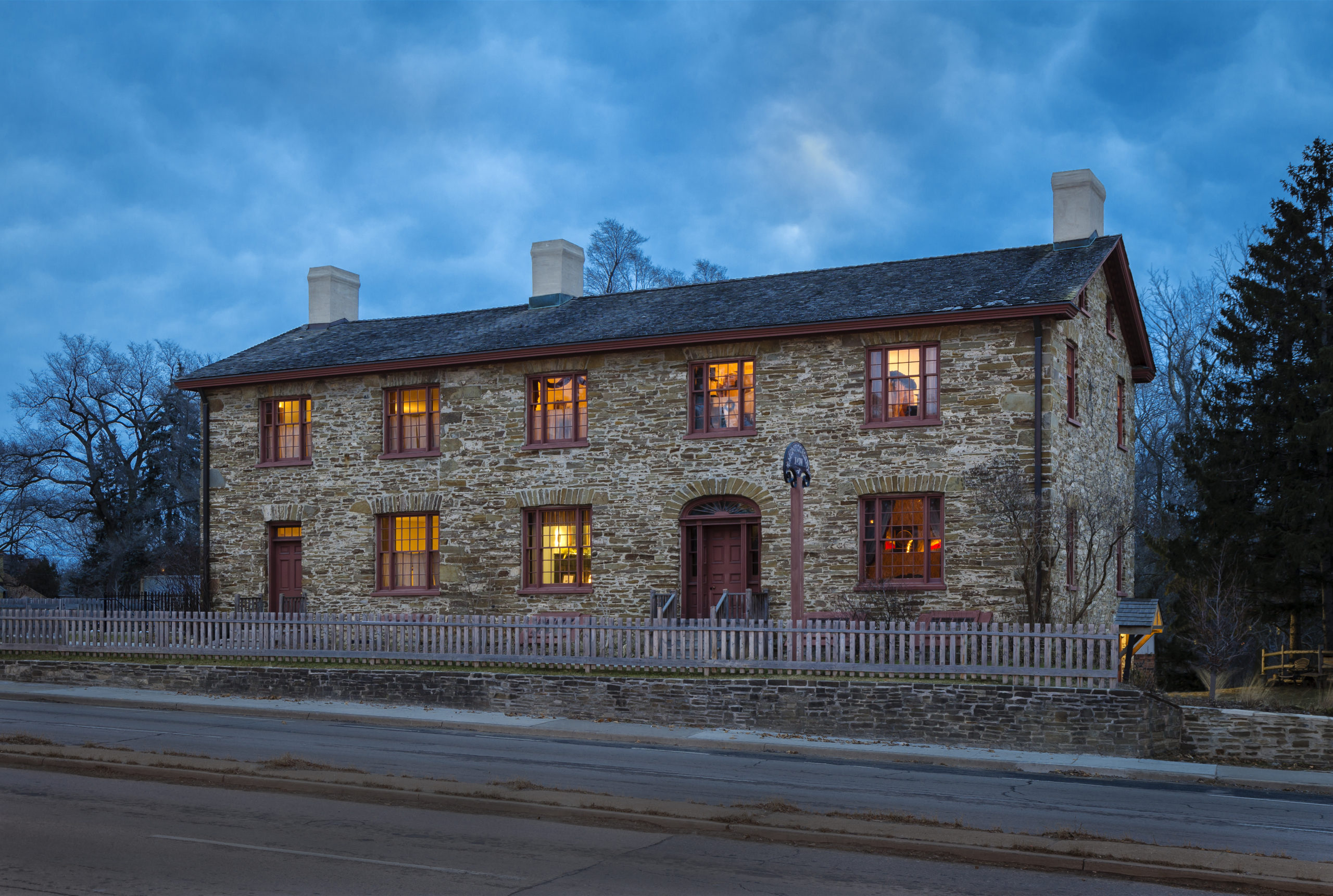 A bustling museum in the suburb of Etobicoke, this historic former inn underwent a major restoration to position it as a hub for generations to come. This project demonstrates how historic museums can adapt to become even more vibrant gathering places in the service of their communities.
The project's staged construction allowed the museum to continue to operate normally while integrating the restoration work into tours, using it to enhance the Inn's "discovery" narrative.
While respecting the large historical spaces, the project successfully increased the inn's spatial transparency, accessibility, and flexibility. Period spaces can now easily be transformed into a gathering place or farmers market, aided by a new lighting system.
"A great example of a small museum demonstrating big community effort."
-Jury comments
Key Players: George Robb Architect (Peter Stewart and Francine Antoniou); Ojdrovic Engineering Inc. (Nebojsa Ojbrovic); J.D. Strachan Construction Limited (Don Hutchinson); Iconoplast (Jean-François D. Furieri); City of Toronto (Sandra Lougheed and Jo Ann Pynn); City of Toronto, Montgomery's Inn Museum (Alexandra Kim); Callidus Engineering (Russ Strathdee and Ian O'Hara and Loan Nguyen); and Mulvey & Banani Lighting Inc (Paul Boken and Alan McIntosh).
---
Montgomery's Inn Museum is part of the Passport Places program, a National Trust for Canada membership benefit that provides complimentary access to over 95 historic places in Canada, as well as 1000+ National Trust Places abroad. Become a member today!
---