Park Lofts former Annette Street Baptist Church (1888)
200 Annette Street, Toronto, Ontario
2013 Ecclesiastical Insurance Cornerstone Award (Adaptive Reuse/Rehabilitation)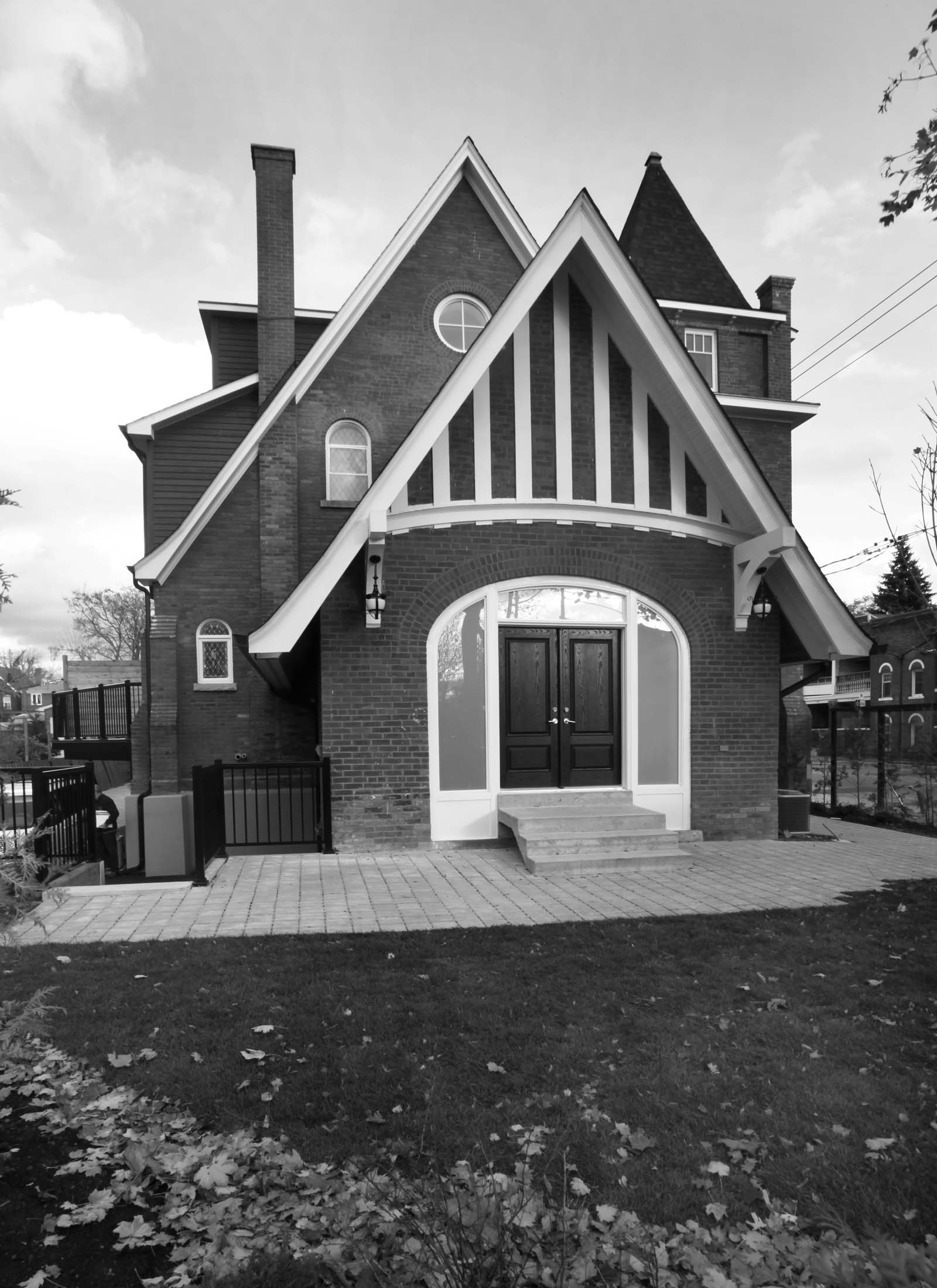 The cultural heritage value of this modest, designated church is attributed to its Arts and Crafts-influenced design and its place within the growing Village of West Toronto Junction (annexed to the City of Toronto in 1909). The project successfully retained all visual aspects of the church as seen from two cross streets and sensitively converted the interior into eight four-storey living spaces. The buttresses were used as demarcation lines for six townhouses, with two more fitted into the east and west towers, which were extensively repaired and structurally reconfigured. Existing windows were altered to create contemporary doorways. Exterior work included repairing, cleaning and repointing the brick façades and damaged buttresses and reincorporating wood trim. The solution to the lack of parking was to partially recess spaces under each unit on the back side of the building. The project has ensured the structural integrity and continued viability of the former church while allowing it to retain its original configuration that reflects its history in the neighbourhood.
Owner: Sam Grasso and Roberto Salmena, Terra Firma Homes
Architects: Michael Hatch Designs Ltd.