Green Family Forge
Trinity, Newfoundland & Labrador
2021 Ecclesiastical Insurance Cornerstone Award (Resilient Historic Places)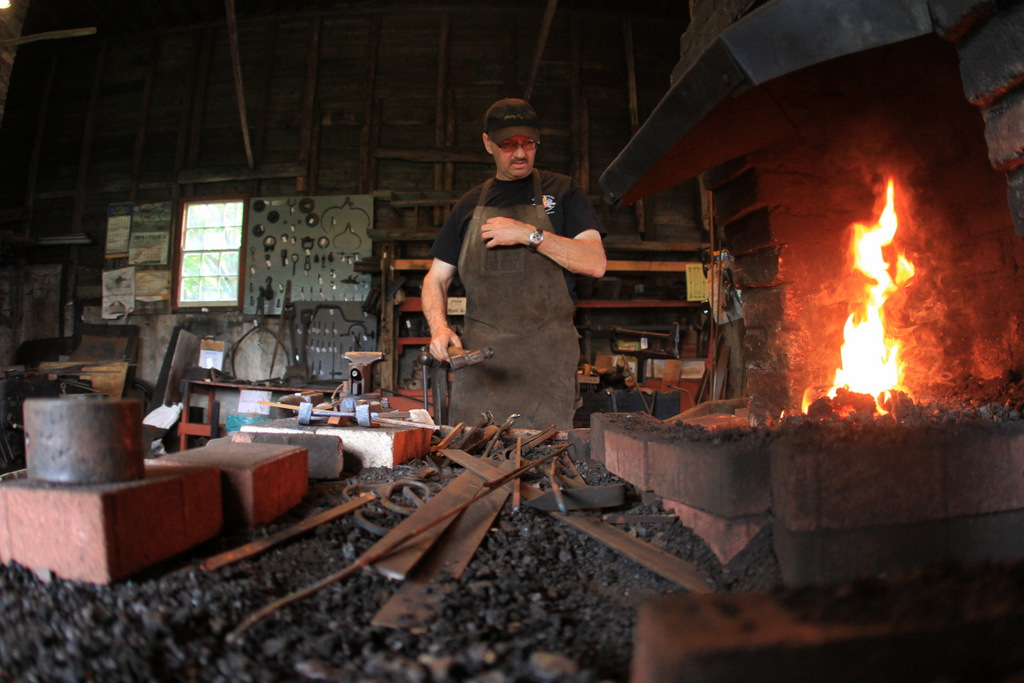 Built by the Green family during the last decade of the 19th century, the Green Family Forge remained open until 1955 – then it was boarded up, leaving approximately 1,500 tools and other items inside. It wasn't until 1990, when the Green Family Forge was donated to Trinity Historical Society by Ada Nemec (née Green), daughter of the last Green family member blacksmith, that the building was re-opened, revealing a time capsule of tools and artifacts to be rediscovered.
Over the next 30 years, the Society preserved the industrial operation building, running the site as a museum and eventually as a living history museum recognized for its preservation and demonstration of a disappearing trade. During year end school trips and summer day camps, youth are amazed by the pounding of the metal, the blaze of the fire, and the creative talents of the two blacksmiths.
Items created by the two on-site blacksmiths are sold to contribute toward the maintenance and upkeep of the historic site and other properties managed by the Society, whose efforts to maintain the living history of the site's industrial past as an important component of the fishing industry demonstrate a compelling example of resilience in a small community.
Key Players:
• Trinity Historical Society (Owners)
• Heritage NL (Designation)
• The Department of Industry, Energy and Trade, Government of Newfoundland and Labrador (Funders)
• The Late Ada Nemec (née Green), Founding Member of the Trinity Historical Society and Donor of the Forge