New Learning Centre – Building 94, Central Experimental Farm (1936-37)
901 Prince of Wales Drive, Ottawa, Ontario
2015 Ecclesiastical Insurance Cornerstone Award (Adaptive Reuse/Rehabilitation)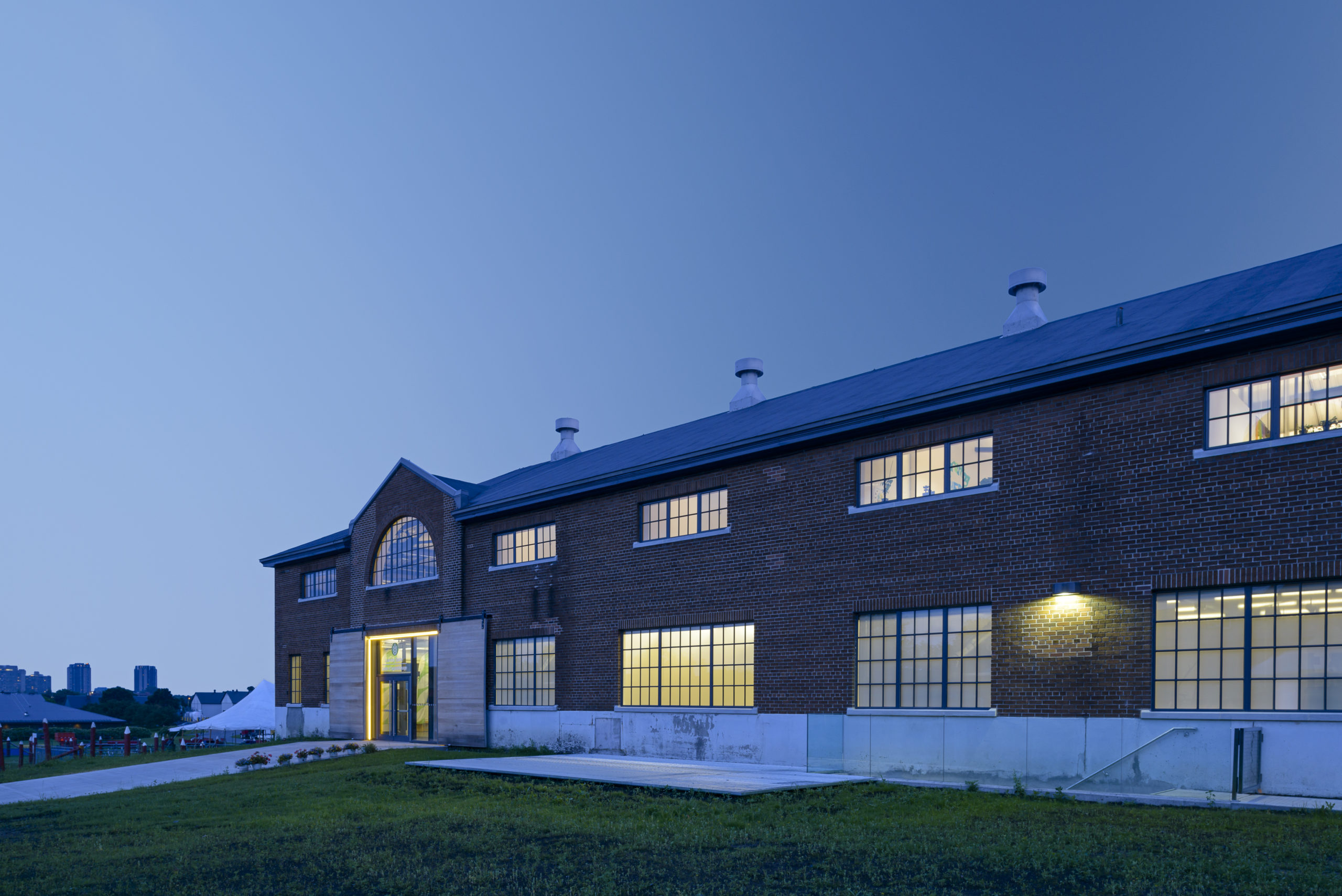 This former research building is located within the Central Experimental Farm National Historic Site, a singular cultural landscape used for scientific research since 1886. Inside Building 94, engineers designed, built and tested specialized farm machinery and agricultural building materials that helped modernized the Canadian agricultural industry. Its history made Building 94 the ideal home of the Canada Agriculture and Food Museum's New Learning Centre, a place where visitors can explore the link between food and agriculture. The renovated building comprises new exhibition areas, staff offices, event space and three modern 'learning labs'. The project's design concept celebrates the building's legacy as a place of experimentation, research and engineering. Through the course of the project, 1970s alterations, such as partitions and suspended ceilings, were removed to restore the building's dramatic clear span steel roof structure, dormers and hip roof profile; fenestration patterns were restored to match those used in the original construction; and the building's original solid wood block floor was preserved and rehabilitated. New interior elements reinforce the purpose, role and spatial qualities of the existing building by using a material that refers to agri-engineering innovation, such as polycarbonate glazing systems, used extensively by the greenhouse industry, and compressed recycled straw panels.
Owner: Canada Agriculture and Food Museum
Architects: GRC Architects Inc.