Bowness Park
Calgary, AB
2018 Ecclesiastical Insurance Cornerstone Award (Transformative Projects)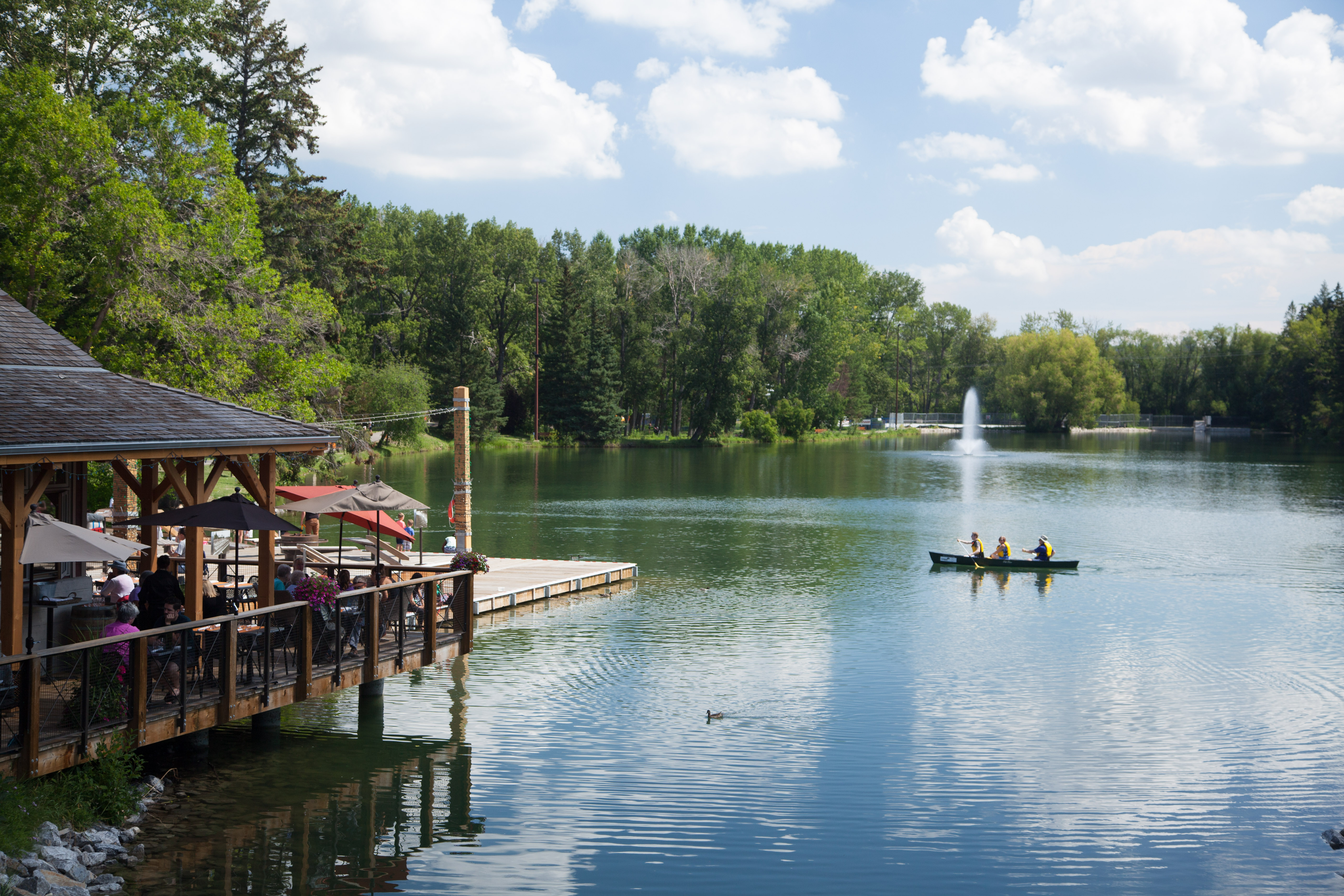 Since opening in 1912, Bowness Park has been one of Calgary's most popular park destinations. Approximately 30 hectares in area and two kilometers in length, the Park is situated on the south bank of the Bow River in the community of Bowness.
Nearly one hundred years after the Park was established, the City of Calgary undertook a $12.5M rehabilitation project in recognition of the Park's century long history and in response to its enduring popularity. The plan for redevelopment was based on extensive stakeholder engagement and public input throughout the planning and design process. Citizens emphasized that the rich history of the Park should be celebrated while creating a functional park that could be enjoyed by all age groups all year round.
The redevelopment project – undertaken by landscape architects from the IBI Group and Leonard Novak Landscape Architect – included transforming a former parking lot into a new central pedestrian area with seating; a new building for a concession and café based on the historic tea house; and forest management to encourage a healthy, sustainable cottonwood forest. The project also centralized parking to improve the Park's traffic flow and to eliminate the use of motor vehicles within the larger park, and transformed the existing roadways into pedestrian-centered pathways and trails. In 2012, the Riverbank was also restored – just in time to drastically reduce the potential negative impact of the 2013 flood.
By adhering to the Standards and Guidelines for the Conservation of Historic Places in Canada a balanced conservation approach was implemented, and in 2014 the site was declared a Municipal Historic Resource. The project reversed the decline of amenities in Bowness Park, rehabilitated many of its historic features and amenities, and has positioned the park to meet the recreation needs of Calgarians over the coming decades.