Ancient Echoes Interpretive Centre
Herschel, SK
2018 Ecclesiastical Insurance Cornerstone Award (Resilient Historic Places)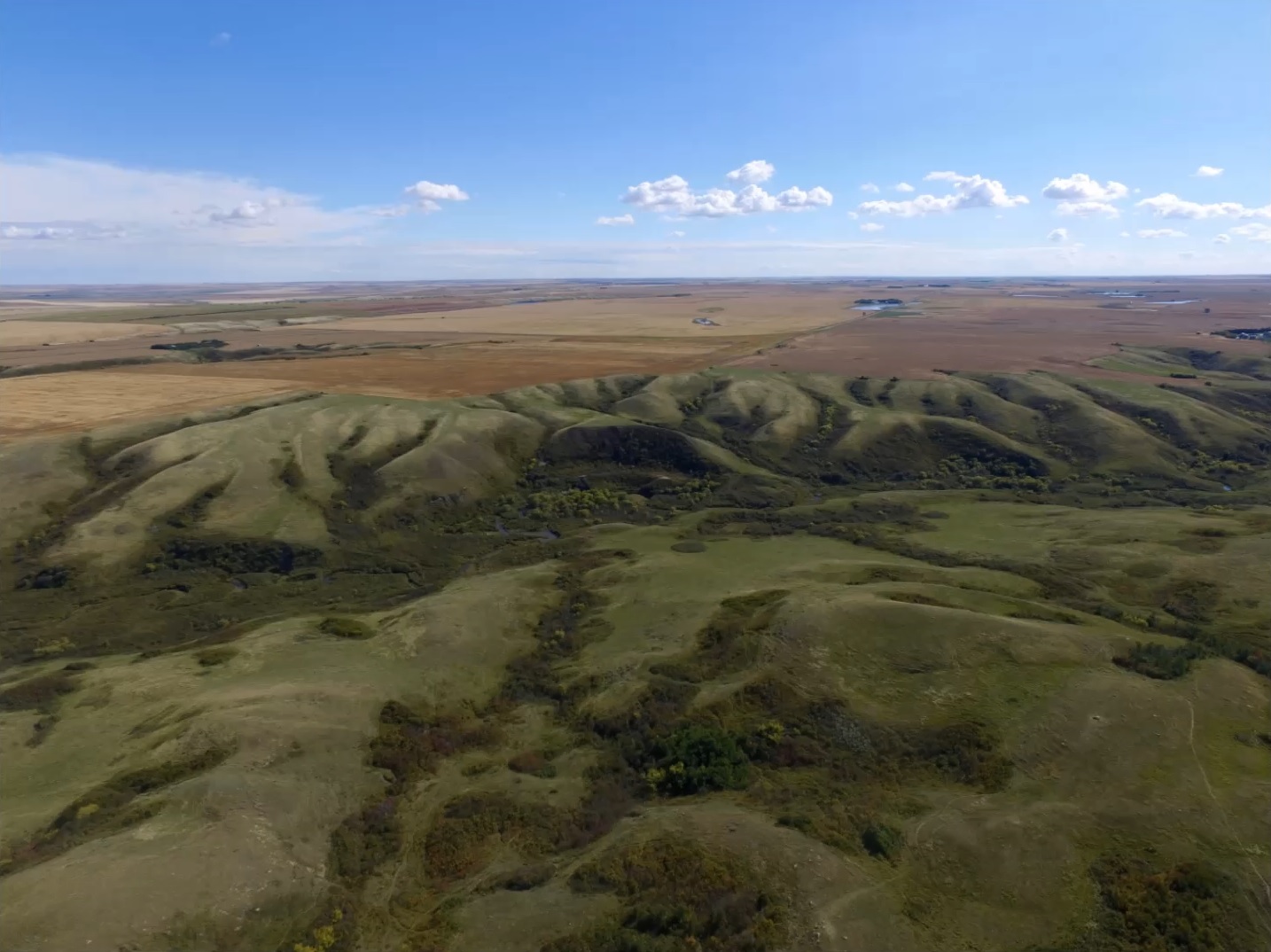 Since 1994, the work of the Ancient Echoes Interpretive Centre has been a community labour of love that has protected the rich legacies of the cultural landscape around Herschel, Saskatchewan. A community-based facility, Ancient Echoes interprets, conserves, protects, and promotes the history, the peoples, and the assets of the land forming the Eagle Creek Valley and beyond the Coal Mine Ravine.
The Interpretive Centre began in the fall of 1994, after the closure of the local elementary school, which the Village of Herschel bought from the school division for $1. Since then, countless volunteer hours have protected and interpreted the paleontological, Indigenous, and ecological heritage of the region. Ongoing programs for local school groups, First Nations, and tourists, as well as special events such as prayer circles and locally-produced plays, have drawn visitors from across the country and from the United States. Very much a community-led initiative, the Interpretive Centre has fostered lasting relationships between the municipal government, residents, private landowners, and First Nations. Volunteers include the board members, a taxidermist, a janitor, maintenance staff, guides, fundraisers, and researchers.
The Centre has three key areas of focus: prehistoric era, aboriginal history, and the ecology of the area. The area includes aboriginal historical sites including petroglyphs, which have been designated as a Municipal heritage sites. The Centre hires summer students each year to help deliver its environmental and cultural programming. The people of Herschel and surrounding municipalities have shown resilience and innovation with this incredible interpretive centre.