Five Passport Places celebrating the holidays differently this year
Need some holiday cheer? Read on for some holiday events hosted at Passport Places in Canada. From classic Victorian Christmases and drag performances enjoyed virtually to Santa photographs with pets taken outside, we're all adjusting our holiday events this year. Enjoy.
What's the holidays without a plum pudding? Well we probably don't all make one, but at Dundurn Castle they are encouraging people to try their hands at a traditional recipe written in 1828. The recipe was originally printed in "Seventy-five Receipts for Pastry, Cakes and Sweetmeats" by Lady of Philadelphia. It's the December recipe of the Dundurn Recipe Challenge, where a new historic recipe is unveiled every month, and participants share their resulting delicious dishes on social media with the hashtag #DundurnRecipeChallenge.
Usually at this time of year, the castle hosts an "Experience a Victorian Christmas at Dundurn Castle" tour. But since their visitors are usually numbered in the thousands, and visiting is challenging with social distancing, the Dundurn Castle hosted an online Dundurn Virtual Christmas Tour this year.
If you're missing your Victorian tour of the season, enjoy this classic tour virtually when you are ready.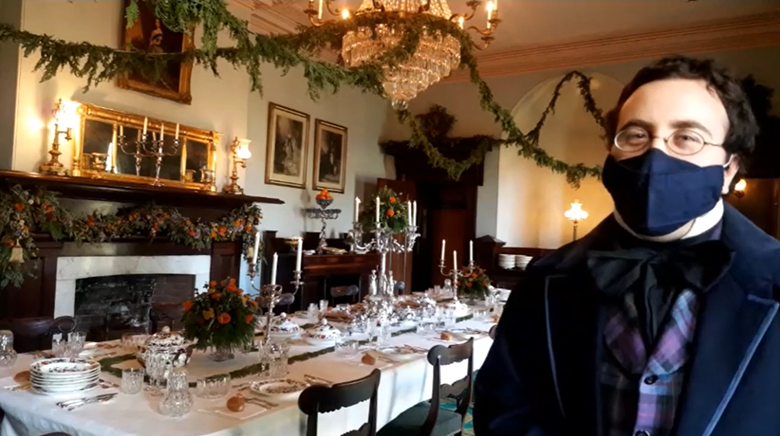 Dundurn Virtual Christmas Tour at Dundurn Castle in Hamilton, Ontario
---
Want to explore something different for the holidays from the comfort of your own couch? The Dalnavert Museum in Winnipeg is hosting "'Twas The Drag before Christmas" tomorrow evening, December 18 at 7:30pm CST. It's a live virtual holiday variety show with two local drag performers Rose Moretel Queen and Sylv. It should be a lively show.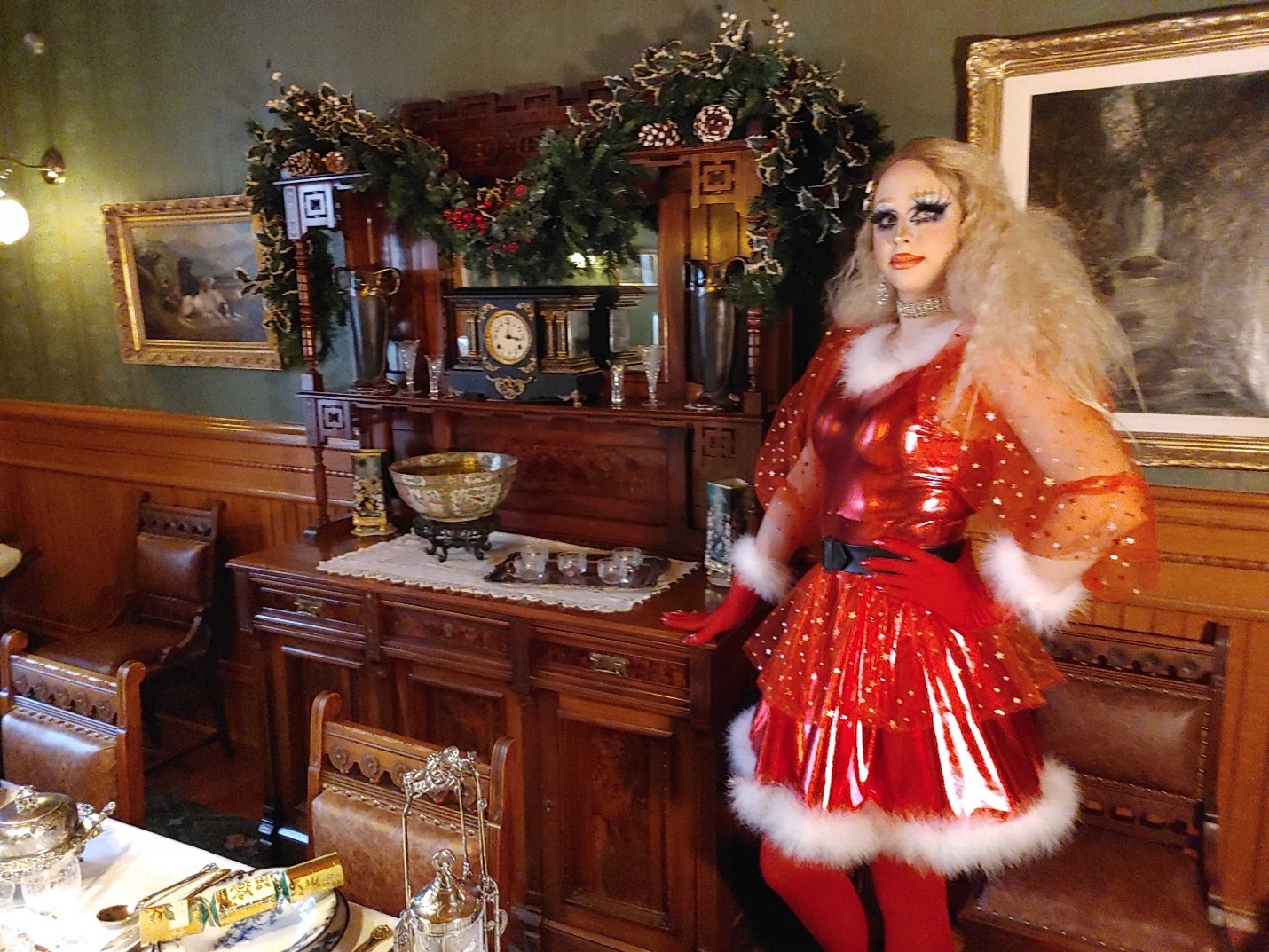 Photo of Sylv at Dalnavert Museum for "'Twas the Drag before Christmas". Photo by Katelyn McIntyre
---
For the past ten years, the Gulf of Georgia Cannery National Historic Site in Richmond BC has had festive trees decorated by local community organizations on display this time of year. It's a friendly competition where visitors vote for their favourite tree. This year because of the pandemic voting is also taking place online. "We did not hold a 'decorating party' this year, and scheduled the decorating times over a one-week period to ensure safe distancing," says Mimi Horita, marketing and visitor services manager for the museum. Although things are different this year, there are still ways to find holiday cheer. Check out their Facebook page and vote for your favourite tree. There are 15 trees to choose from.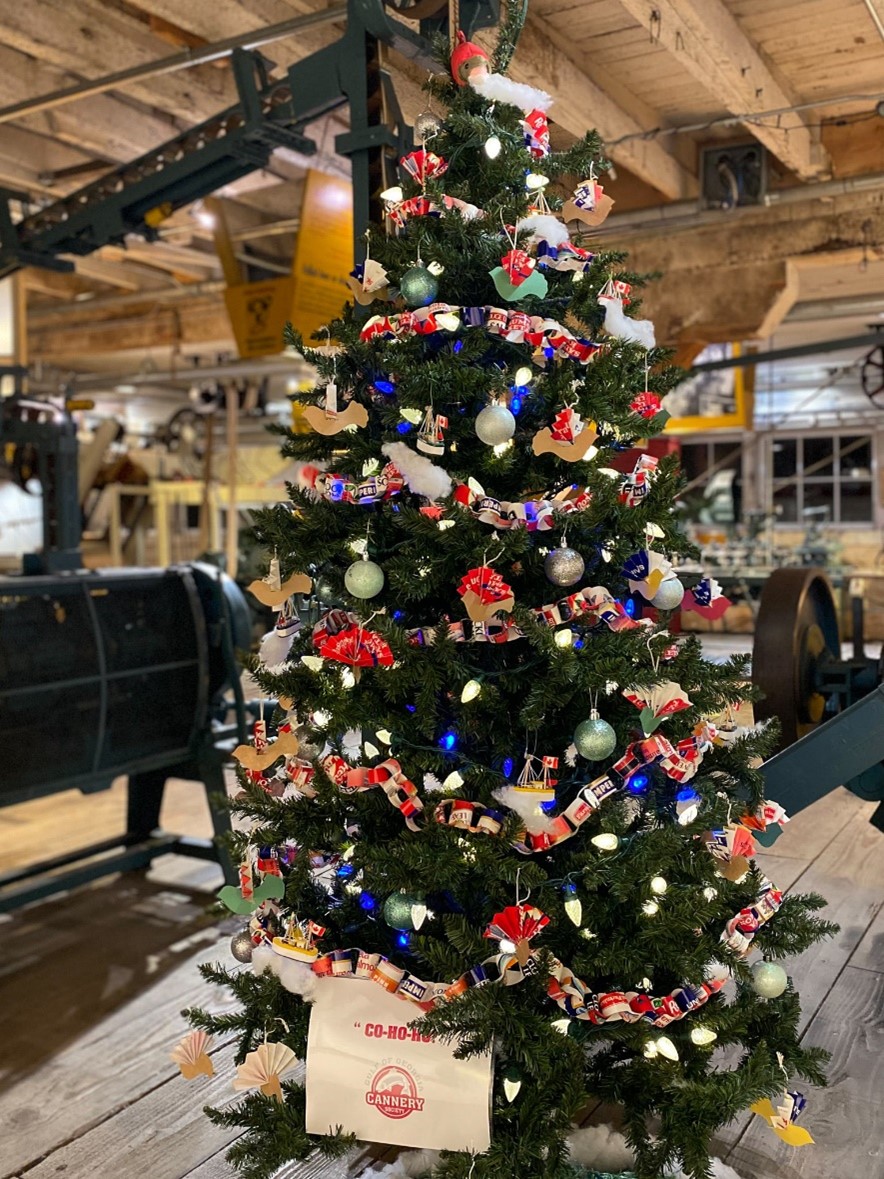 Gulf of Georgia Cannery Society's tree named "CO-HO-HO". It's decorated with garlands made of fish can labels.
---
All the floors of the Annandale House are usually decorated this time year, as volunteers are traditionally invited to decorate entire rooms with a theme. "There is a long waiting list for particular rooms in the house" tells Patricia Phelps, Culture & Heritage Manager at Annandale House. To be fair to those on the waiting list, staff decorated the house this year, and only the first floor. Luckily Patricia loves decorating for the holidays and personally has enough decorations to lavishly decorate the entire first floor.
They are also continuing to host their traditional Christmas Tea with a COVID twist. This year visitors choose which goodies they would like for tea before it arrives, and they can enjoy the entire Ornament Exhibit to themselves while enjoying their tea.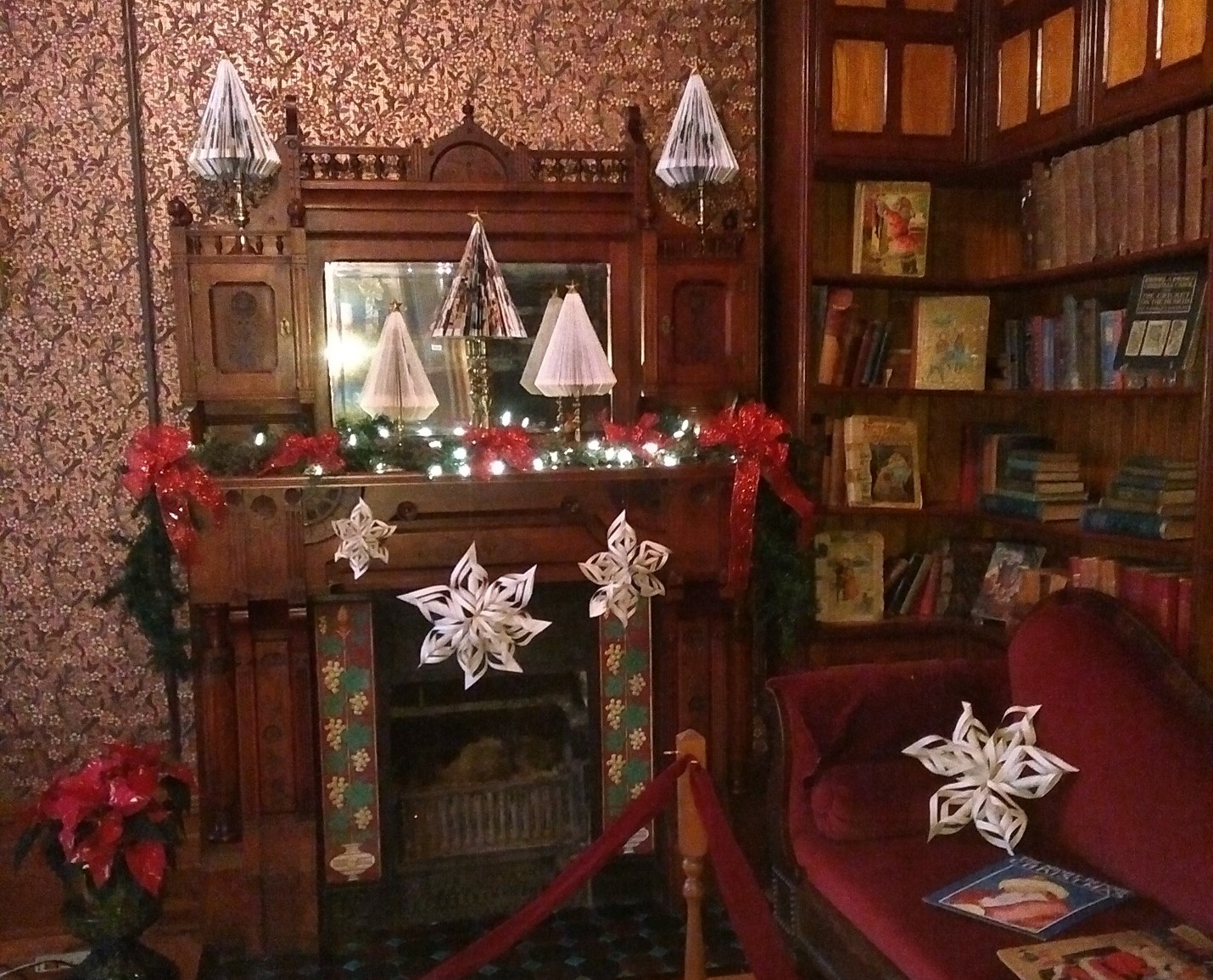 Staff decorated the library at Tillsonburg's Annandale National Historic Site using a 'book' theme. Photo by Patricia Phelps
---
Before new pandemic restrictions were announced in the region during the first week of December, Lougheed's Outdoor Portraits with Santa on his sleigh were selling out. Not only could your children meet and pose with Santa from a safe distance in one of the home's historic sleighs, but furry friends also got some face to snout time with the man in red. Pet photos with Santa is a growing trend over the holidays, and where better to do it than outside a Victorian mansion. Lougheed House is Alberta's most opulent Victorian mansion, a National and Provincial Historic Site, flower and vegetable gardens, museum, restaurant and shop, all on its original 2.8 acres. This Passport Place continues to offer holiday programming despite the shutdowns, including an original A Christmas Carol radio play which is a new experience for 2020. The digital download of Dickens' classic Victorian story recorded in the house.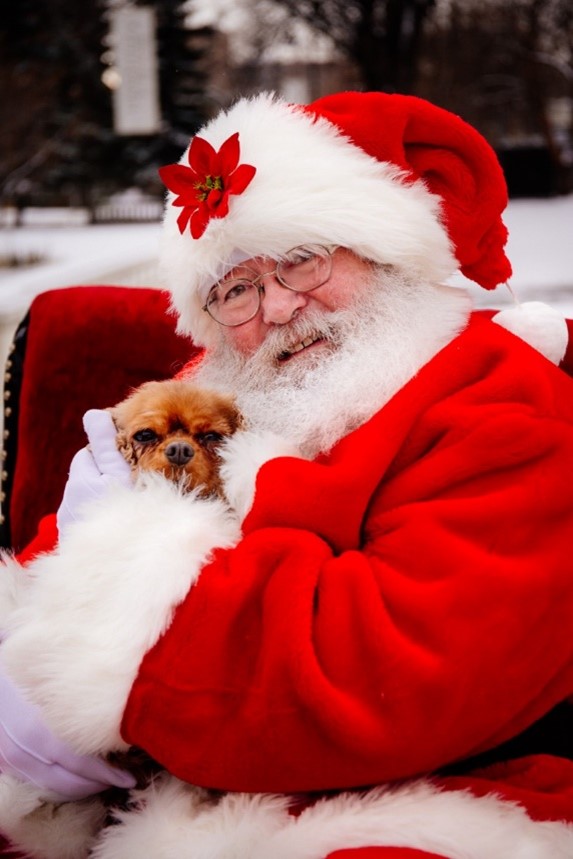 Appointments to have pets photos taken with Santa sold out almost immediately.
---
All the historic places above are part of our Passport Places program, a National Trust for Canada membership benefit where members get complimentary access to these beautiful places, as well as 1000+ National Trust Places abroad. Become a member today!