The Quebec Bridge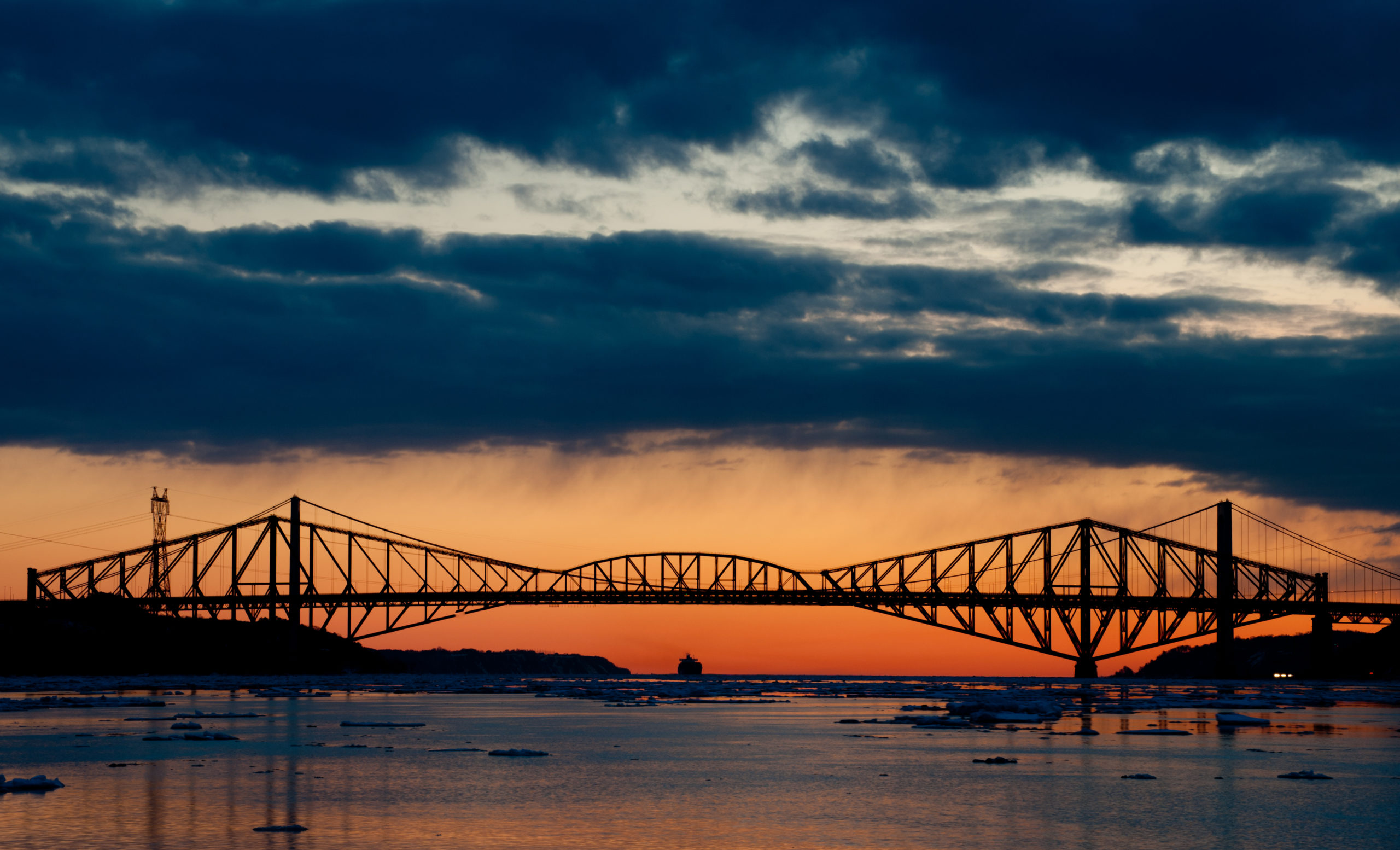 LONGEST CANTILEVER BRIDGE SPAN IN THE WORLD RUSTING AWAY
Why it matters:
The Quebec Bridge will be 100 years old in 2017. Its construction is symbolic of this country's significant achievements in the history of transportation engineering and it was designated a National Historic Site of Canada in 1995. First conceived in 1887, the bridge took over 30 years to complete. A riveted steel truss structure, the Quebec Bridge is 987 m long, 29 m wide, and 104 m high. It remains the longest cantilever bridge span in the world.
In the early 20th century the Quebec Bridge was described as the 8th wonder of the world. Accommodating three highway lanes, one rail line and a pedestrian walkway, it represented a colossal challenge to construct at the time. In 1987 it was declared an International Historical Monument by the American Society of Civil Engineers and by the Canadian Society for Civil Engineering.
The Quebec Bridge is also a commemorative memorial site. The construction of the bridge failed twice—in 1907 and 1916—at the cost of 89 lives. On August 29, 2006, a year-long commemoration was begun at the Kahanawake Mohawk Territory in memory of the 33 Mohawk men lost in the 1907 collapse.
Why it's endangered:
It is estimated that 60% of the bridge is covered in corrosive rust. Since its transfer to CN Rail by the federal government in 1993, maintenance and restoration programs for this historic infrastructure have been cut back.
In November 2014, the City of Quebec, City of Lévis, Province of Quebec, and Government of Canada joined in pledging half the estimated $200 million cost of repainting and restoring the Quebec Bridge. To date, CN Rail has not agreed to match this amount. CN Rail has deemed the proposed sanding and restorative paint work to be "aesthetic" and therefore unnecessary, a categorization supported by a ruling of the Superior Court of Quebec.
The corrosion, accelerated by exposure to extremes of weather, will ultimately result in the loss of the bridge's mechanical properties—and potentially, its structural integrity as well.
Where things stand:
Public pressure is being placed on CN Rail and the federal and provincial governments by the Coalition pour la sauvegarde et la mise en valeur du pont de Québec to negotiate a course of shared costs and positive action to sustain the historic bridge for the next hundred years.
Quebec City and the City of Lévis have also requested the support of the Premier of Quebec and the Prime Minister of Canada to have the Quebec Bridge nominated for the UNESCO World Heritage List.
Location: St. Lawrence River, linking the cities of Quebec and Lévis
Top 10 Endangered Places List: 2015
Status: Endangered