Spaca Moskalyk Ukrainian Catholic Church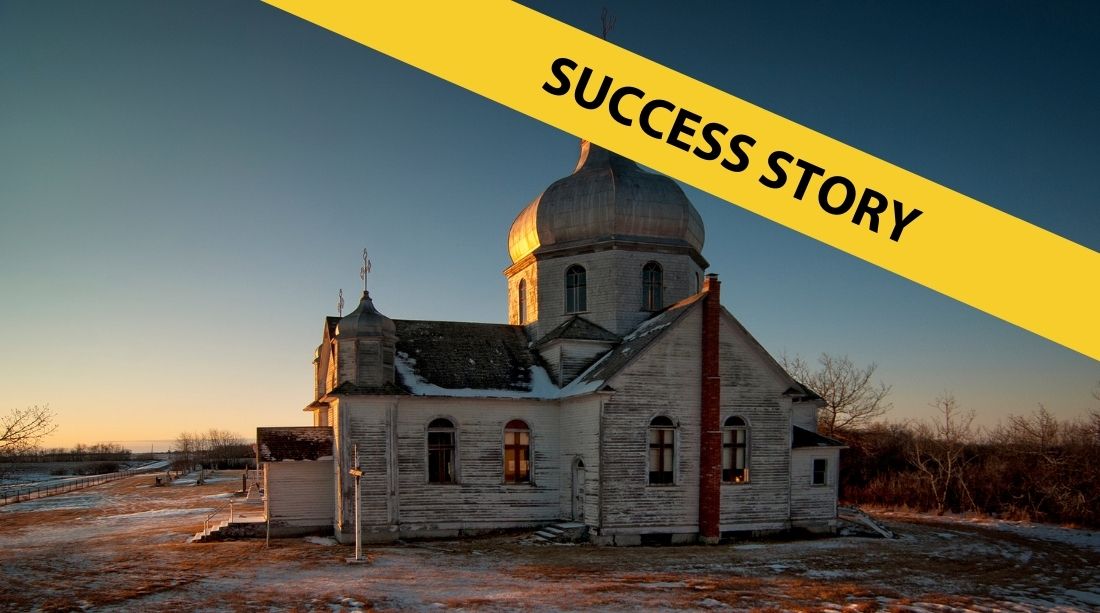 Marker of Ukrainian heritage could be lost
Why it matters:
The silver onion dome of this wood-frame church rises above the farm fields northeast of Mundare, a poignant testament to the Ukrainian immigrants who put their mark on this region of Alberta. Built in 1925 on land donated by Ukrainian settler Harry Maskalyk, the church is based on a cruciform plan in the tradition of the Byzantine style of church architecture that spread through western Alberta with the establishment of Ukrainian communities across the province. These churches are a testament to the contributions of Ukrainian immigrants to the Canadian cultural landscape, deserving of recognition in 2016, the 125th anniversary of Ukrainian settlement in Canada. Spaca Moskalyk was designated as a Municipal Historic Resource in 2006.
Why it's endangered:
Like hundreds of Byzantine churches across the Prairies, Spaca Moskalyk is in dire need of repair. Following dwindling attendance, services ceased in the 1990s, leaving the church to deteriorate. In 2011, after an engineer's report estimated the cost of foundation repairs at $775,000, the parish council voted to burn the municipally designated church. That decision was overturned in March 2013 after parishioners presented a petition calling for its preservation. But unless funds can be raised to save the church, it will be lost like so many rural places of faith on the Canadian Prairies.
Location: Lamont County, AB
Top 10 Endangered Places List: 2016
Status: Saved