Rubin Block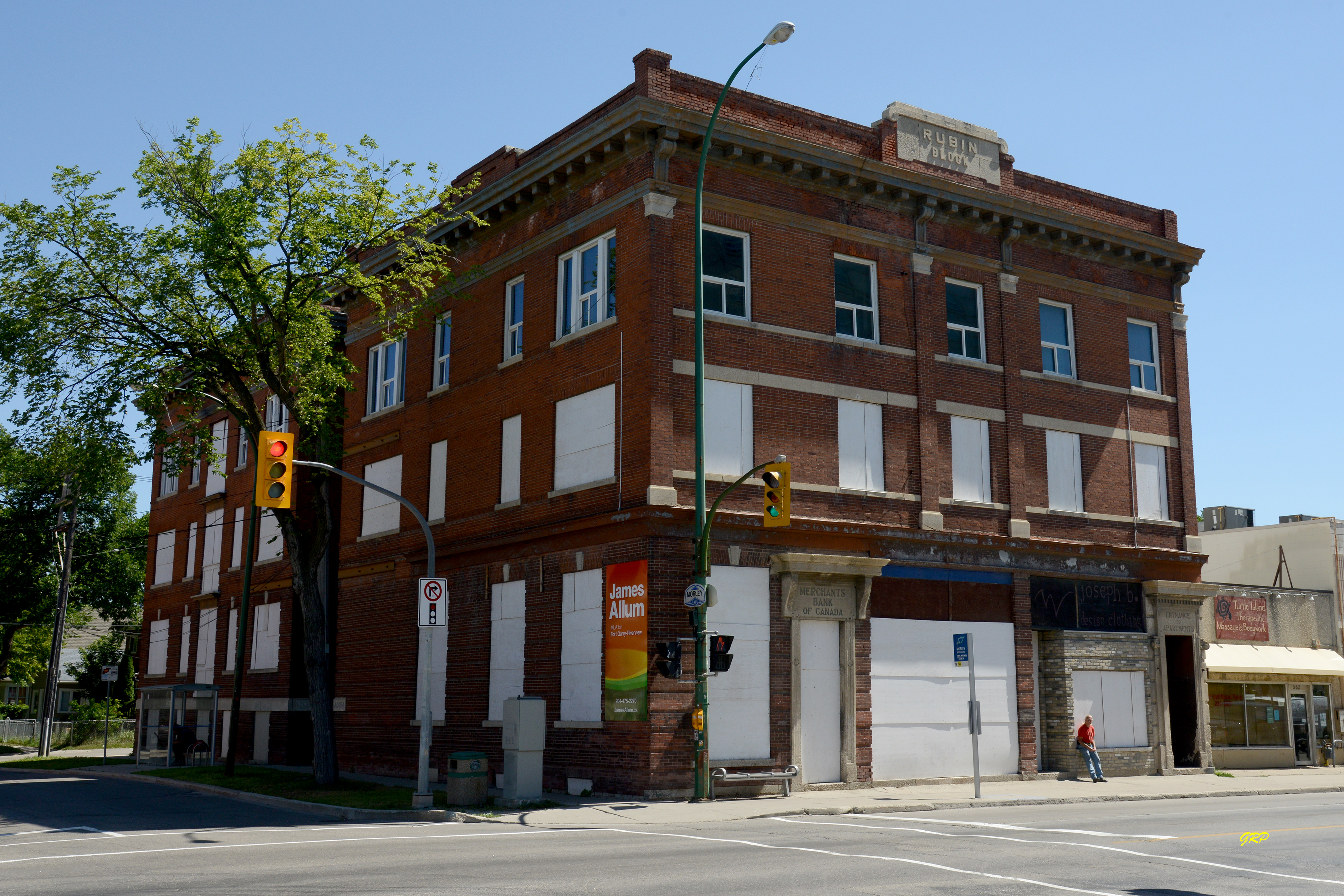 Property owner is jeopardizing a key building in Winnipeg's South Osborne Street commercial strip through demolition by neglect.
Why it matters:
The Rubin Block is a three-storey mixed-use building whose substantial streetscape presence helps to anchor the Osborne Street south commercial strip. Opened in 1914, the building was designed by prominent Winnipeg architect Max Zev Blankstein incorporating a striking combination of dark red brick, light stone accents, and bold cornice, and housed retail on the ground floor and 21 apartments in the upper storeys. In 2006, a basement fire required $2 million in repairs. A second fire in May 2014 led to repairs that progressed so slowly that the City of Winnipeg stepped in to board up the vacant building.
Why it's endangered:
Currently the building is unoccupied, boarded up, and on the City's vacant building list. It appears on track for demolition by neglect. Since 2014 when the City of Winnipeg updated its heritage bylaws, the Rubin Block new heritage inventory status on the Commemorative List leaves the building unprotected from demolition or significant alteration. Presently, the property owners do not appear interested in continuing the rehabilitation work necessary to again have retail on the main floor and affordable rental – much in demand in this inner city neighbourhood – in the upper floors. The local MLA launched a petition – garnering over 1,400 signatures – urging the owner to rehabilitate the property. The City is currently working to strengthen its vacant building bylaw to deter repeat or long-term non-compliance. The Rubin Block needs building ownership that recognizes the historic, social and streetscape value of the building and will again make it an integral part of the community.
Location: Winnipeg, MB
Top 10 Endangered Places List: 2019
Status: Endangered