Westinghouse HQ
Hamilton, Ontario
2020 Ecclesiastical Insurance Cornerstone Award (Transformative Projects)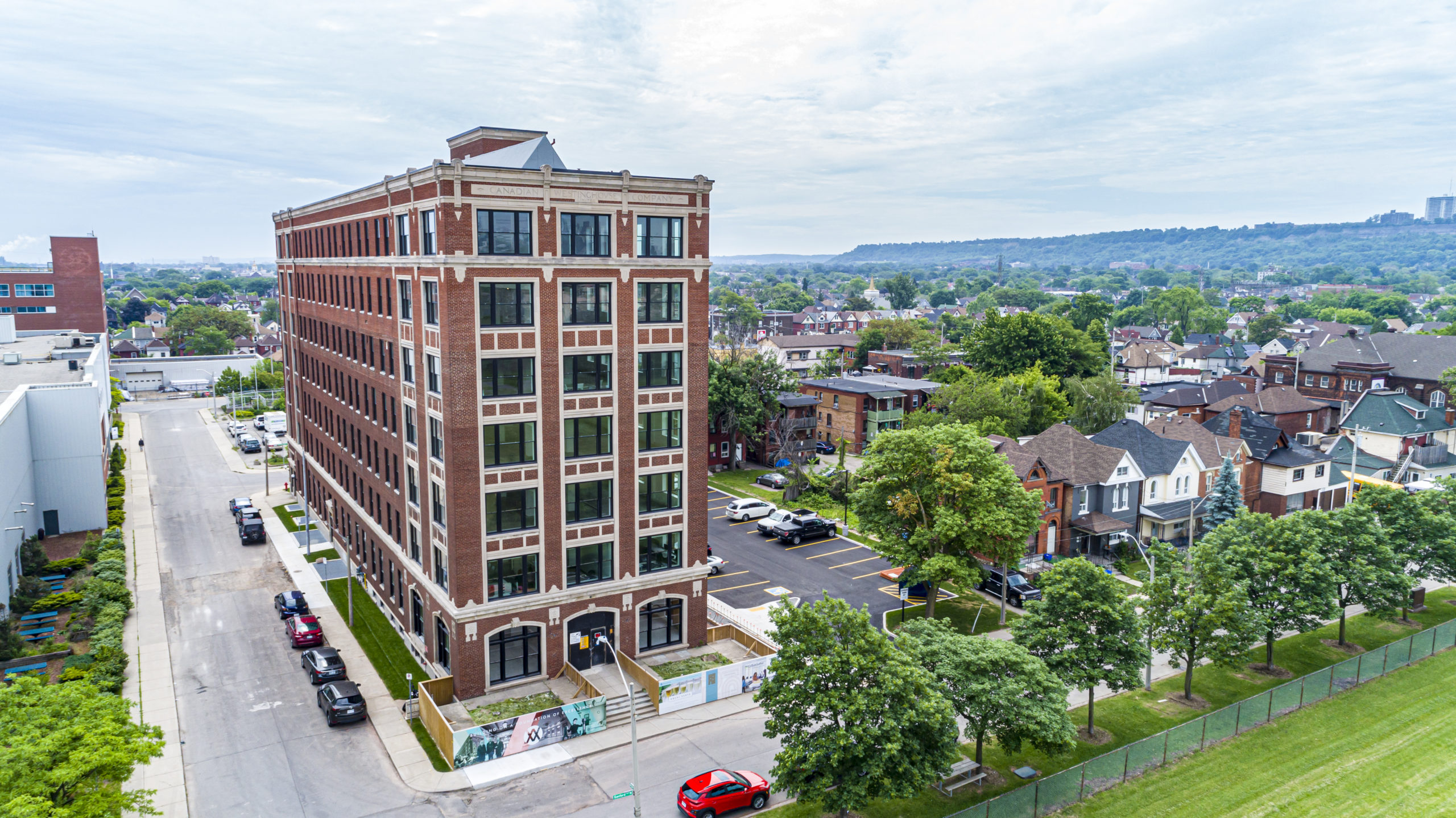 Constructed in 1917, the Canadian Westinghouse Company Headquarters was sold in the late 1980s and remained empty for decades until it was re-envisioned to become a hub for commercial and cultural activities – and a blueprint for urban neighbourhood renewal.
The project team reused and exposed as many of the building's original Classical Revival characteristics as possible, juxtaposing them with modern systems and finishes to create a unique, open, flexible, and agile workplace. Project materials were chosen due to their high recycled content or sustainable attributes.
The result is a place that accommodates a flexible, collaborative, and changing community, demonstrating that aesthetics and comfort do not need to be compromised to complete a highly sustainable rehabilitation of an existing historic building.
"A remarkable reuse of a historic industrial building. The project team went to great lengths to understand the sustainability of the historic place."
-Jury comments
Key Players: mcCallumSather (Joanne McCallum, Drew Hauser, Christina Karney, David Riley, and Dora Lomax); Electric City Developments (Meir Dick); CSL (Dave Timlock); SEI (Keith Seguin); MTE (John Godwin); RDH (Steve Kemp); and Heritage Mill.