Pacific Central Station (1919)
1150 Station Road, Vancouver, British Columbia
2013 Ecclesiastical Insurance Cornerstone Award (Adaptive Reuse/Rehabilitation)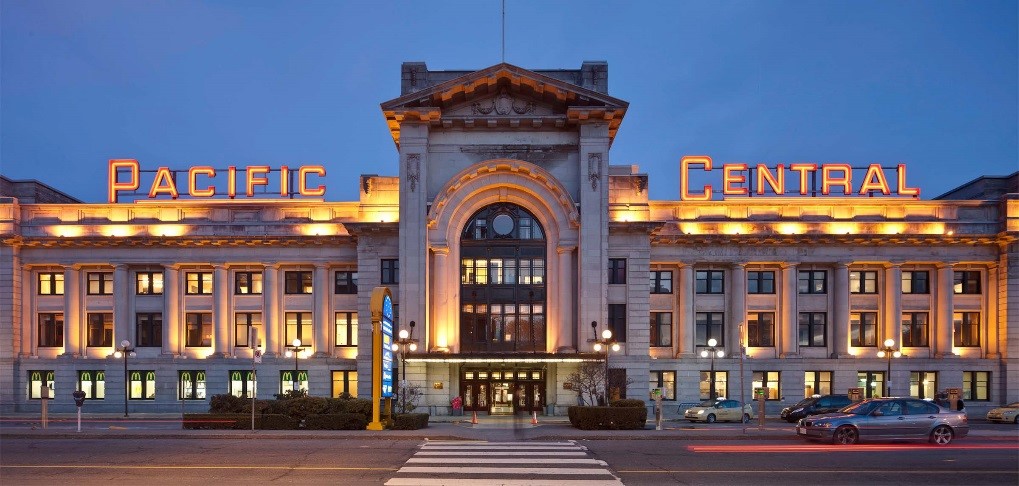 Designed by Pratt & Ross Architects, the Pacific Central Station's heritage character is defined by its Beaux-Arts monumentality, the elegance of its design and decorative treatment of its interior spaces. With funds awarded to Via Rail from Canada's Economic Action Plan, a comprehensive rehabilitation strategy was put in place for the landmark station. The project sensitively handled a range of challenges resulting in the restoration and conservation of original wooden windows, damaged masonry, mortar joints, fissured stone lintels and delaminated concrete beams. An original design flaw that caused water infiltration was corrected by using zinc flashing sloped away from the façade and new cap flashing and ventilation installed along the parapet.
Owner: VIA Rail Canada
Project team: J. Robert Thibodeau Architecture + Design Inc.; Donald Luxton and Associates; Read Jones Christoffersen Ltd.; and Heatherbrae Builders Co Ltd.