The Shipyards
North Vancouver, British Columbia
2021 Ecclesiastical Insurance Cornerstone Award (Transformative Projects)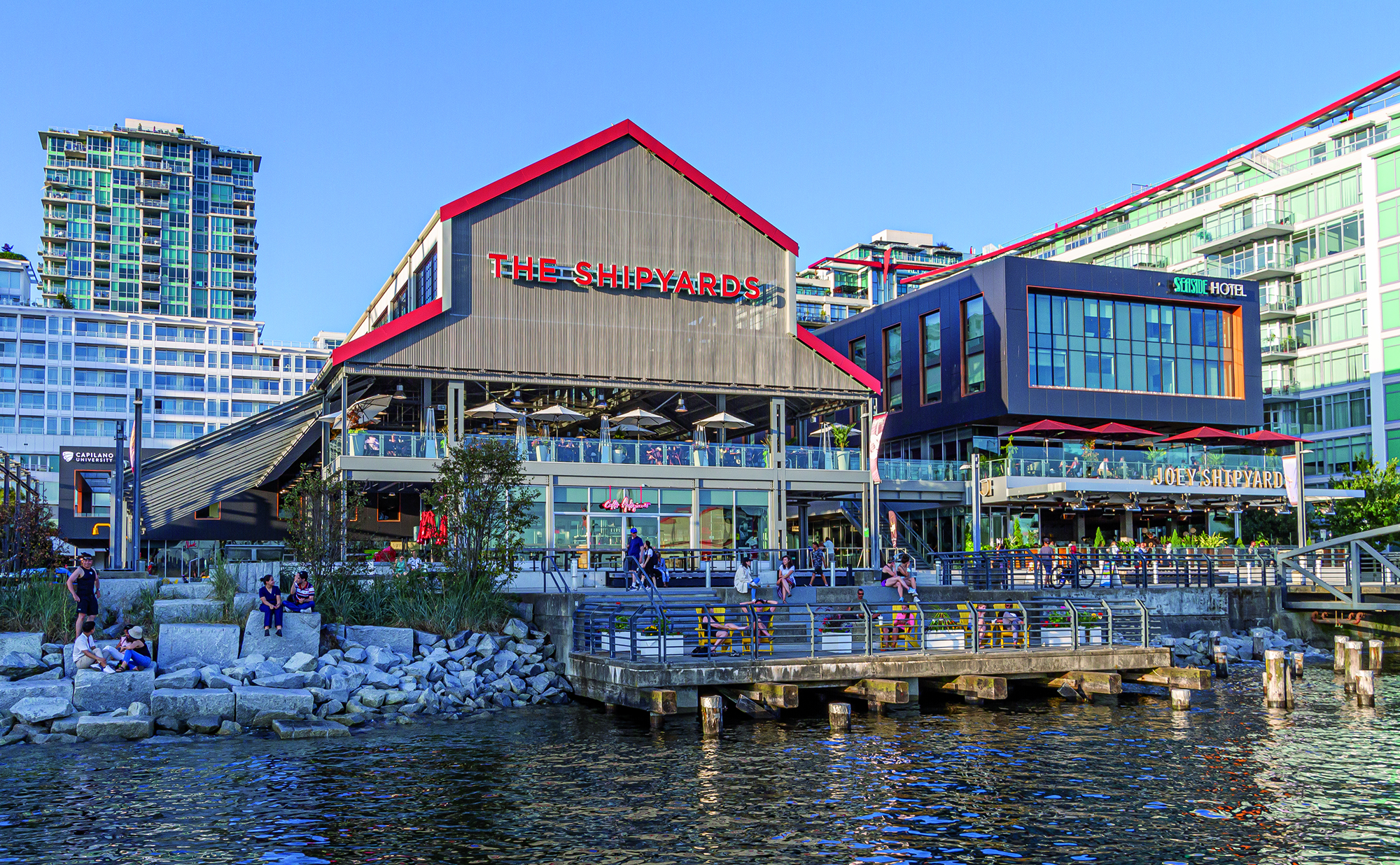 This impressive redevelopment of a waterfront site retained its industrial character, balanced with the new functions of a much-needed waterfront public amenity.
When shipbuilding slowed down in the decades after World War II, the North Vancouver Shipyards – dating back to 1906 – were forced closed and this once-thriving industrial space sat dormant for most of the next two decades. After many years of debate, a final concept was agreed upon and construction started in 2017.
A reimagined machine shop, known as "Shipyard Commons," is at the center of the design, featuring a public skating plaza in the winter and a splash park in the summer. The retractable roof on the west side emulates the character of structures familiar within the vernacular of the Shipyards area. The second structure – housing a boutique hotel and restaurant – adopts a contemporary form and act as a foil to the heritage character of the machine shop.
Since opening in July 2019, it has become a thriving hub of activity, unifying a key part of the city's once-disjointed waterfront and bringing life to a long-dormant industrial space.
Key Players:
• Quay Property Management Corp. (Owner and Operator)
• DIALOG (Architects)