Stone Church Restoration Society
Victoria Mines, NS
2018 Governors' Award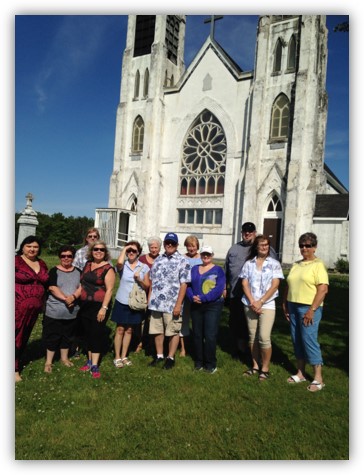 The Stone Church Restoration Society, formed in 2014, is a not for profit society with the aim of "obtaining the former St. Alphonsus Stone Church in Canada & restoring it to semblance of its former self."
The church was closed in 2007, and threatened with demolition in 2014, but the Diocese of Antigonish agreed to consider a last-minute proposal from the Stone Church Restoration Society to purchase the church, valued at $43,000, and begin work to stabilize the building. In September 2015, the Diocese accepted the Stone Church Restoration Society's offer to purchase the church for $40,000. Late last year the church was re-roofed by Canadian troops in Cape Breton for training exercises. The Society is currently raising money to restore it as a wedding chapel and tourist attraction.
About St. Alphonsus Church
Described as one of Cape Breton's most scenic churches, St. Alphonsus Roman Catholic Church sits high on a grassy hilltop overlooking the entrance to Sydney harbour. Since its construction in 1916, its twin spires have served as a landmark from both land and sea. Also known as "the Stone Church," it was erected to replace a previous building lost to fire, and continues to stand watch over the graveyard where members of the parish, formed in 1853, are buried.