Sambro Island Lighthouse
Halifax, Nova Scotia
2019 Ecclesiastical Insurance Cornerstone Award (Transformative Projects)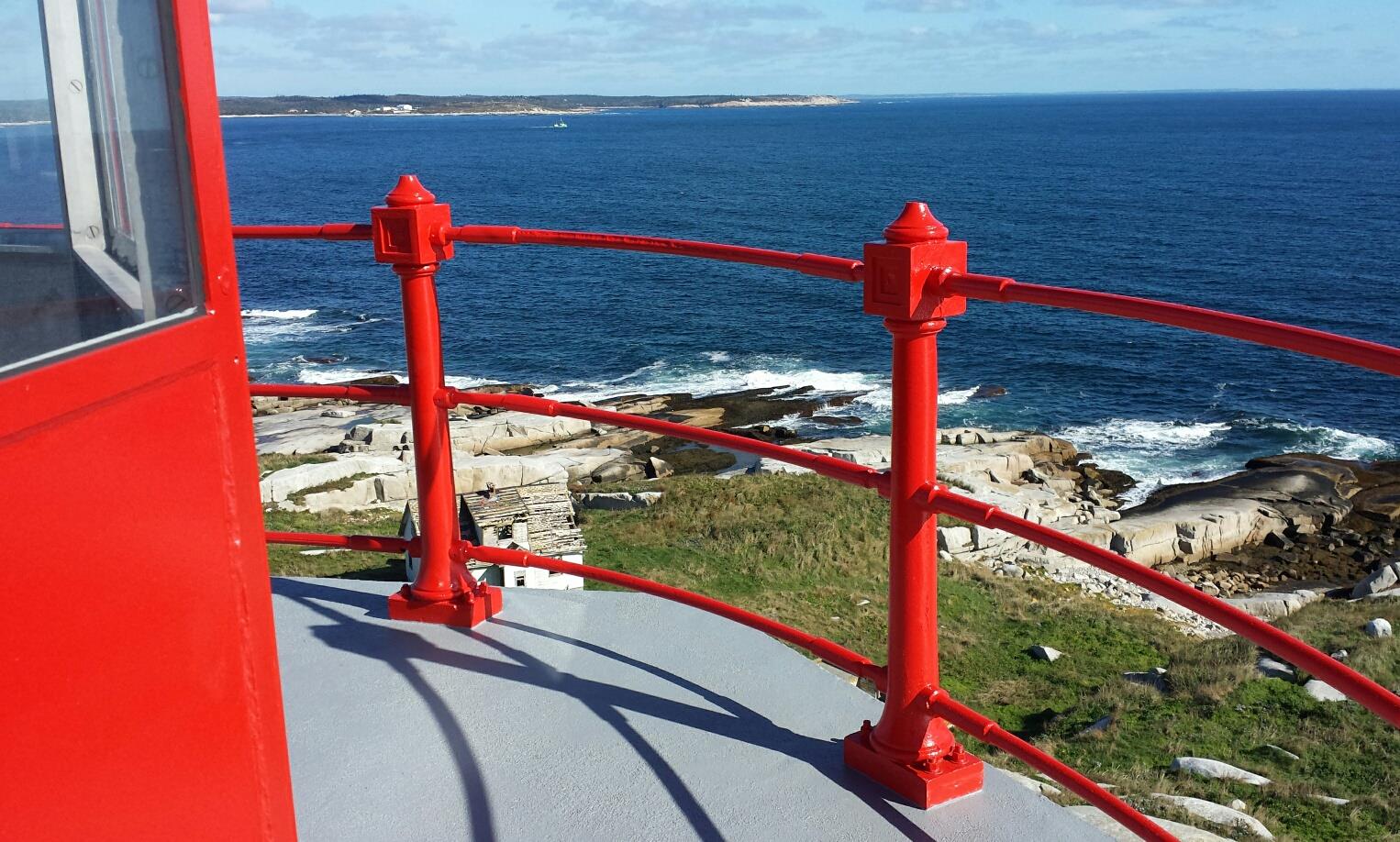 Sambro Island Lighthouse began operations in 1760 and it has been in continuous operation since, making it the oldest lighthouse in Canada and the longest serving lighthouse in North America. However, as the light was automated during the 1900s and visits to the lighthouse became infrequent, damage done to the building often went unnoticed for many months. As a result, the building suffered severe water damage to the wood interior.
After careful assessment and analysis, Taylor Hazell Architects, with Read Jones Christoffersen and Quinan Construction, began work on the structure in 2015. Over the next two years, they conserved the spiral stair, mast structure, windows and white cedar shingles, repointed the masonry, and executed concrete repairs. The lantern's severely deteriorated steel, aluminium and glass also received careful conservation treatments. The preservation and recovery of the Sambro Lighthouse as a community-driven project has had an important and transformative effect on the economy, education and the people who are keepers of the living history of the region.
Architects: Taylor Hazell Architects (Charles Hazell, Principal; and Carrie Hunter, Associate)
Structural Engineer: Michael Pond, Principal, Read Jones Christoffersen
General Contractors: Quinan Construction
Client: Public Works and Government Services Canada on behalf of Fisheries and Oceans Canada (DFO)
The Sambro Island Lighthouse project was nominated by Charles Hazell, Principal, Taylor Hazell Architects.