Shingwauk Residential School Site
Sault Ste. Marie, Ontario
2020 Ecclesiastical Insurance Cornerstone Award (Resilient Historic Places)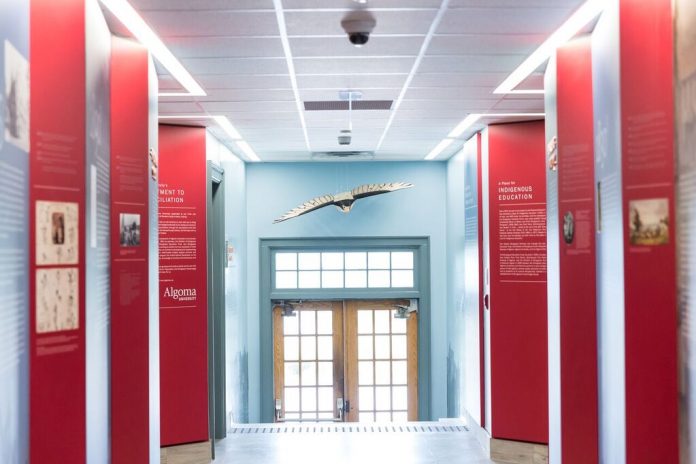 One of the oldest landmarks in the Sault Ste. Marie area, the Shingwauk Residential School Site became home to the Shingwak Residential Schools Centre of Algoma University College in 1970, when it was transformed into a place of learning, commemoration, and healing.
For 50 years, the Centre has been preserving both the history of the Shingwauk Site and the broader history of Residential Schools through its educational programming, offering robust historic site tours and cross-cultural learning opportunities for visitors of all ages.
The 'Reclaiming Shingwauk Hall' project has transformed the main hallways of Shingwauk Hall into an exhibition space, telling the history of Residential Schools while honouring the resilience of Survivors and Indigenous peoples.
"A stunning historic site and cultural landscape with indisputable significance."
-Jury comments
Key Players: Children of Shingwauk Alumni Association; Shingwauk Residential Schools Centre; and Algoma University.