Mississippi Valley Textile Museum
Almonte, Ontario
2020 Ecclesiastical Insurance Cornerstone Award (Resilient Historic Places)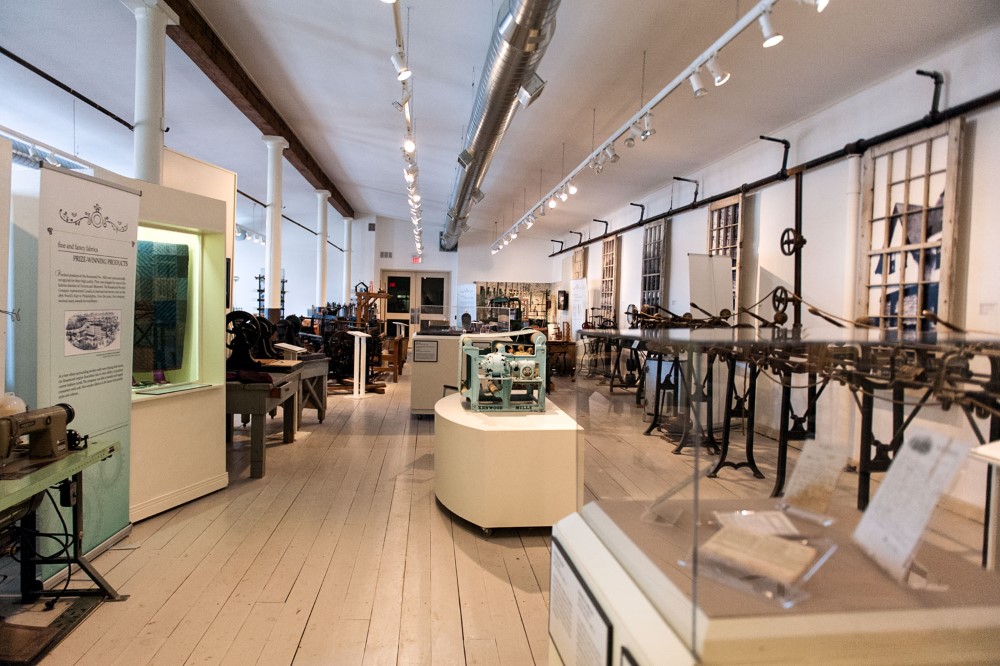 Located in the annex of the former Rosamond Woolen Company (built in 1867), the Mississippi Valley Textile Museum has been part of the community for over 35 years. A National Historic Site, this industrial museum combines traditional textile displays with activities and events focusing on the region's heritage, culture, and role of the textile industry.
The museum – which pioneered the first proclamation of pride month in the municipality of Mississippi Mills in 2020 – prides itself on having open door, safe space policies for community members of all ages. They also have a longstanding partnership with the local college, providing student training opportunities.
Through the years, the museum has evolved and adapted to make the site more inclusive to visitors, and to ensure that it is well maintained for future generations.
"An impressive industrial museum that has remained open and functioning for 35 years – and still significant to the community."
-Jury comments
Key Players: Mississippi Valley Textile Museum – Michael Rikley-Lancaster, Lizz Thrasher, Sean Joynt, Ryan Milton, Melanie Girdwood-Brunton, Jayne Henry, Jo Danaher, Matthew Moxley, Jean Down, Ron Caron, former and current museum board members, Charlotte Farmer, Jason Gilmour, Ian MacLean, Helen & Herb Pragnell, Alex Hughes, Brian Hughes, Anne & Gerry Wheatley, Reva & Len Dolgoy, Rosamond Family descendants, Friends of the Mississippi Valley Textile Museum, Algonquin College – Heritage Masonry Program & the Applied Museum Studies Program.
Main contractors: Paul Laforce of Jack O' Trades, Richard Carroll of Mississippi United Construction Limited, and Historic Plaster Conservation Services.
Funders: Municipality of Mississippi Mills, Ontario Trillium Foundation, Parks Canada National Historic Sites Cost Sharing Program, Department of Canadian Heritage – Museum Assistance Program, Enabling Accessibility Fund, Department of Canadian Heritage – Canada Cultural Spaces Fund, Community Foundation of Canada, Benjamin Moore, Elizabeth Kelly Foundation, Canada 150 Infrastructure Fund, Colby Foundation, County of Lanark.