Holy Blossom Temple
Toronto, Ontario
2021 Ecclesiastical Insurance Cornerstone Award (Transformative Projects)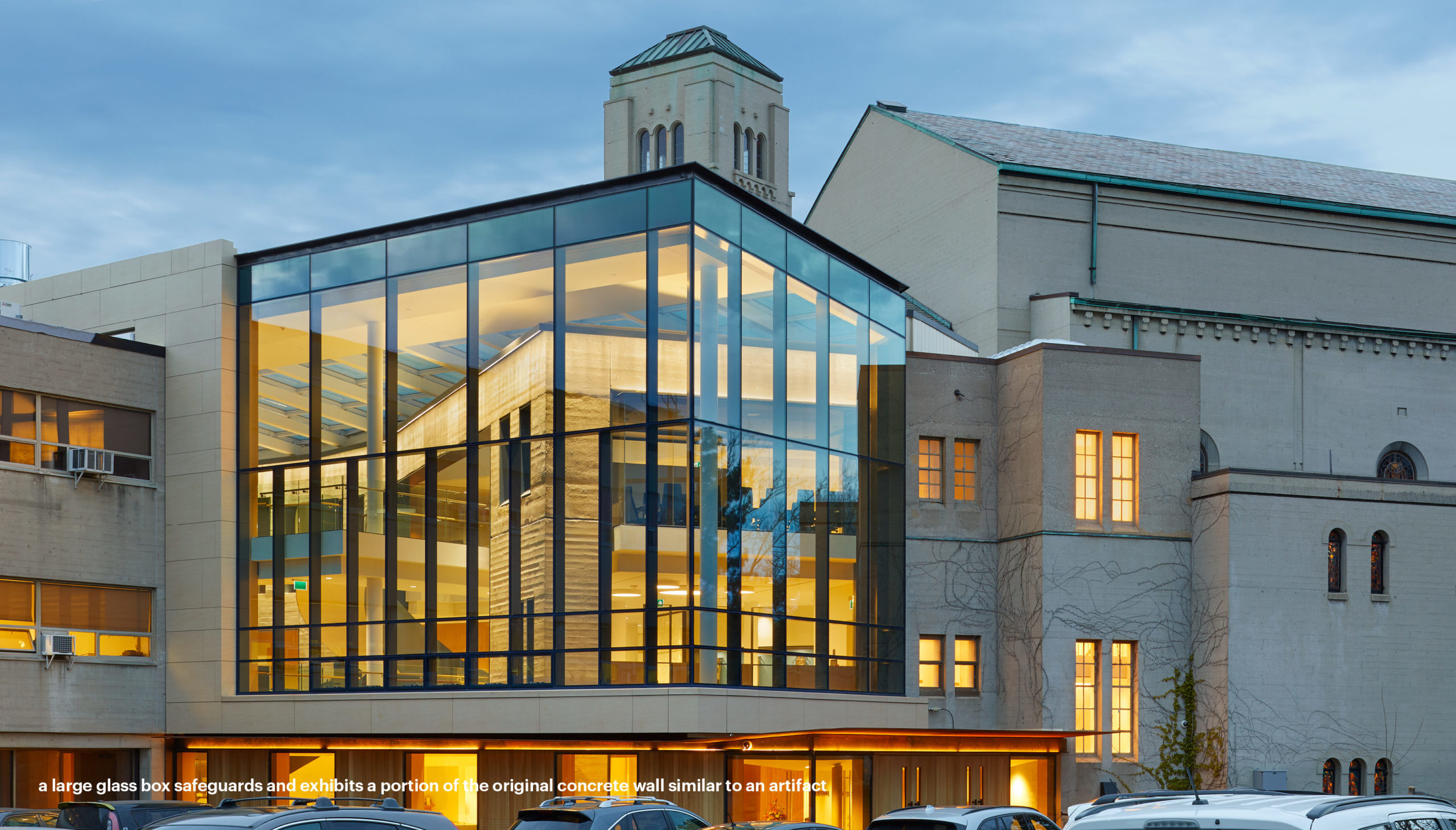 This exciting revitalization project created a unified spiritual campus and an inspiring model for other places of faith.
Since 1938, the Holy Blossom Temple has been home to Toronto's first Jewish congregation. Much needed amenities were added in 1960 with a new Modernist education wing. Although beautifully detailed, the new 'House of Learning' formally blurred the architectural clarity of the original building, and the centre of the campus became dark and maze-like.
The renewal project began by exploring the Temple's circulation challenges, which led to re-imagining the latent spaces. The result is a thoughtful renewal honouring a rich architectural past, fusing the old and the new to reveal portions of the historic buildings as part of the new architecture.
The new House of Gathering – clad in transparent glass – is a sunlit social space that connects the various components on the campus. In addition to the central atrium, the renewal included the creation of a library, archival space, Judaic shop, meeting rooms, a new chapel, a gallery, and a community kitchen.
Key Players:
• Holy Blossom Temple (Owners)
• Diamond Schmitt Architects (Architects)
• ERA Architects Inc. (Heritage Architects)
• Blackwell (Structural Engineers)
• Smith + Anderson (Mechanical Engineers)
• Mulvey + Banani International Inc. (Electrical Engineers)
• DTAH (Landscape)
• Pomerleau (General Contractors)