Galpern (Porter) Building
Winnipeg, Manitoba
2019 Ecclesiastical Insurance Cornerstone Award (Transformative Projects)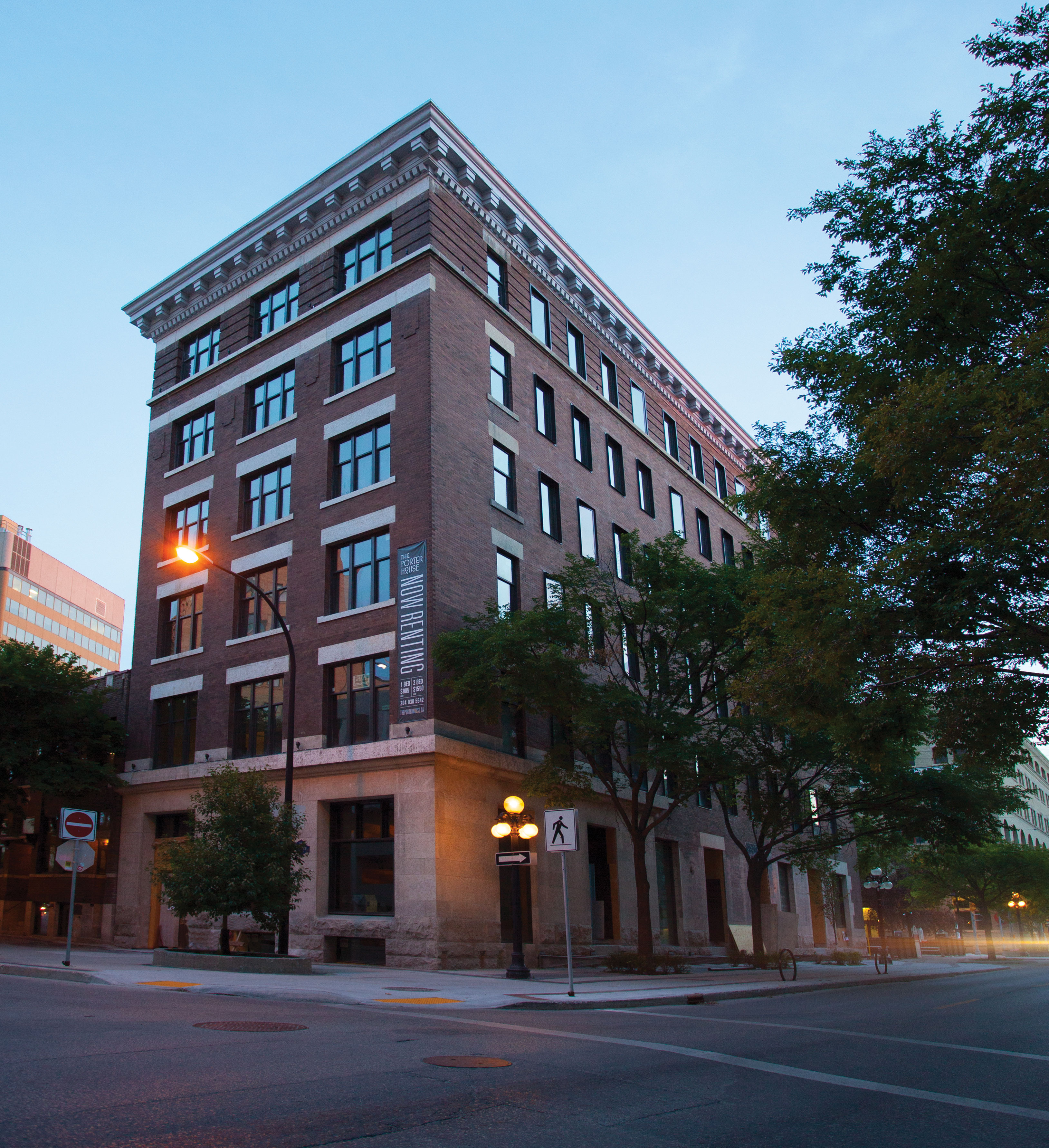 The rehabilitation of the Porter/Galpern building stands out as a shining example of the capacity of historic buildings to adapt to new uses and meet contemporary community needs. The building was constructed in 1906 for the James Porter and Company, a crockery and china wholesaler, and was subsequently taken over during the 40s by the Galpern Candy Co., a family-owned company producing fine candy. It later served as nightclub until it was abandoned in 2004. Left vacant and deteriorating for a decade, it was acquired by Alston Properties Ltd. and carefully retrofitted as a residential conversion under the leadership of Bryce Alston.
The interior was divided into more than thirty apartments and four townhouses with a rooftop deck, and was fully occupied by new residents in 2018. The building now not only provides much needed affordable rental housing to Winnipeg's downtown, its conservation has also had a significant contribution to the social and cultural vitality of the streetscape.
Owner/Project Manager: Bryce Alston, Developer, Alston Properties
Architect: Colin Neufeld, Architect, 5468796 Architecture Inc.
The Porter/Galpern Building project was nominated by Cindy Tugwell, Executive Director, Heritage Winnipeg.