Historic BMO Building (1910)
159 Lakeshore Road East, Oakville, Ontario
2013 Ecclesiastical Insurance Cornerstone Award (Adaptive Reuse/Rehabilitation)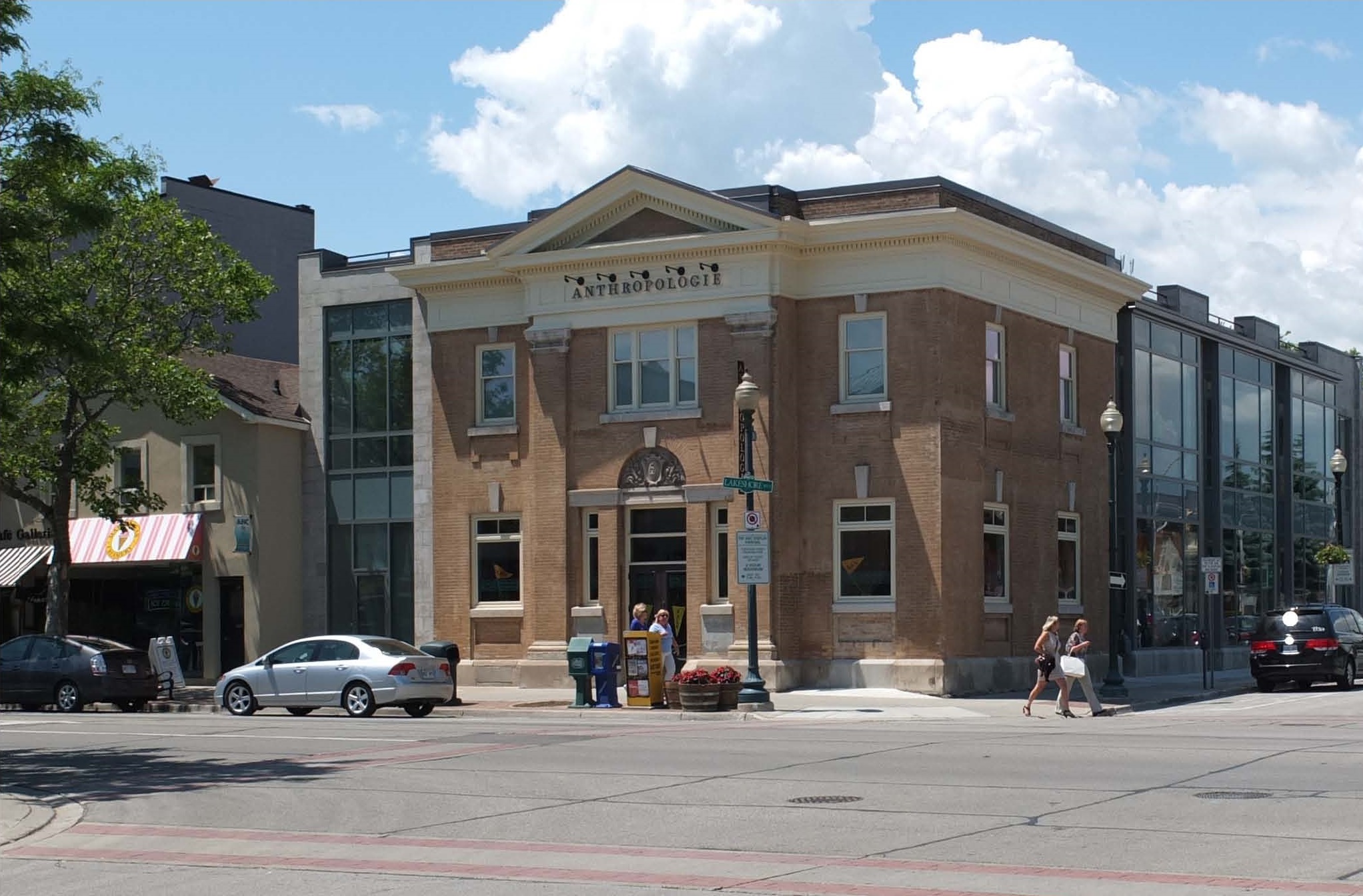 Designed in the Beaux-Arts style, this heritage designated bank anchors a key corner of Oakville's downtown. The project involved restoring the heritage portion of the building and constructing a rear addition that was sympathetic in massing, proportions, patterns and materials. Elements of the bank hidden or damaged in previous renovations (windows, pediment and cornice) were uncovered and restored. Wood windows and doors, limestone bases and reclaimed bricks were used to fill in previously removed sections of exterior walls. Other heritage character-defining elements were retained and restored (pilasters, Coat of Arms, brick detailing, window openings, stone sills, keystone, etc.) The addition follows the height, cornice lines, window mullions and bases, while incorporating large window openings to meet the needs of the retail tenant. This small private sector project is a fine example of the integration of heritage within new development that addresses intensification pressures.
Owner: Lakeshore Holdings Ltd.
Project team: ATA Architects Inc.; Mirkwood Engineering; and David A. Levy & Associates.