Grey Nuns Reading Room
Montreal, QC
2018 Ecclesiastical Insurance Cornerstone Award (Transformative Projects)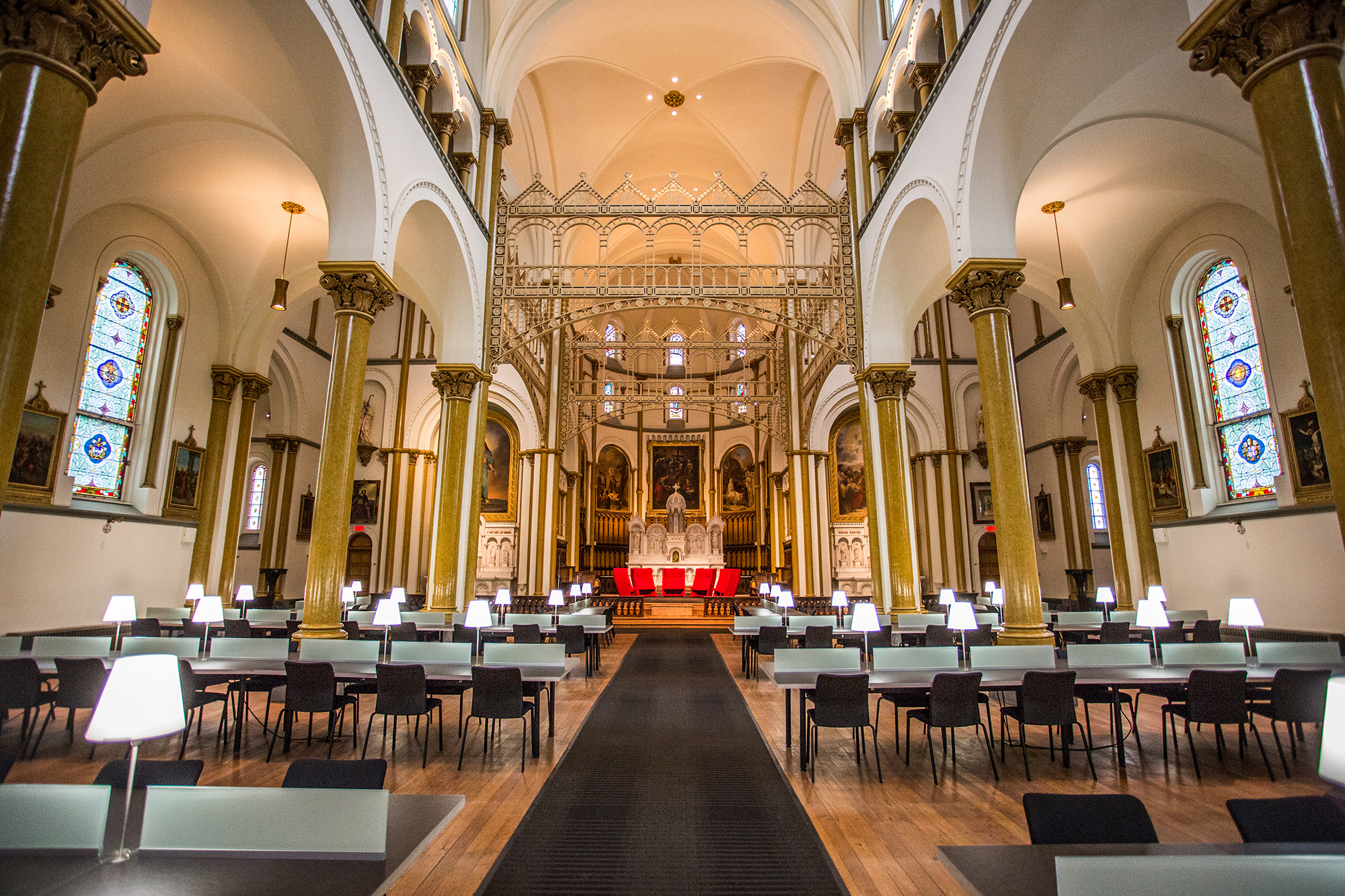 The former Mother House of the Sisters of Charity of Montreal (known as the Grey Nuns) has played an important role in the history of the city for over 150 years, and has been respectfully rehabilitated by Concordia University to serve its student community. A centerpiece of the project was the conversion of the historic chapel into a Reading Room for the students.
In September 2014, the university began the Reading Room conversion project with a vision of allowing their multi-denominational student population to better understand the religious past of the place, and by extension, the place occupied by religious communities in Montreal's our collective history.
Undertaken by Lapointe Magne & associés, the project took great care to respect the vocation and the original character of the historic chapel. The interventions were minimal in order to preserve the spirit and character of the place: one where visitors can study, learning, and reflect in a quiet, contemplative environment.
The neutral color palette of the new design accentuates the original neo-Romanesque-inspired interior, the height of the dome, and the delicacy of the ornate trellis above the transept. The layout of the reading tables, which make up the majority of the furniture, retains the geometry of the Latin cross plan.
In order to create small reading lounges in the old sacristies and in a secondary chapel, the architects chose armchairs of different colors and formats. Only a touch more vibrant, the large red chairs placed in the choir are a nod to ecclesiastical robes.
As with the larger project to the entire building, the Reading Room conversion adhered to the Standards and Guidelines for the Conservation of Historic Places in Canada, and all design decisions were based on deep understanding and appreciation the character of the space. This respect extended to the close relationship that developed between Concordia and the Grey Nuns, who were the first to view the completed Reading Room, and who appreciated the great care that was afforded to their former chapel.