Casey House
Toronto, ON
2018 Ecclesiastical Insurance Cornerstone Award (Transformative Projects)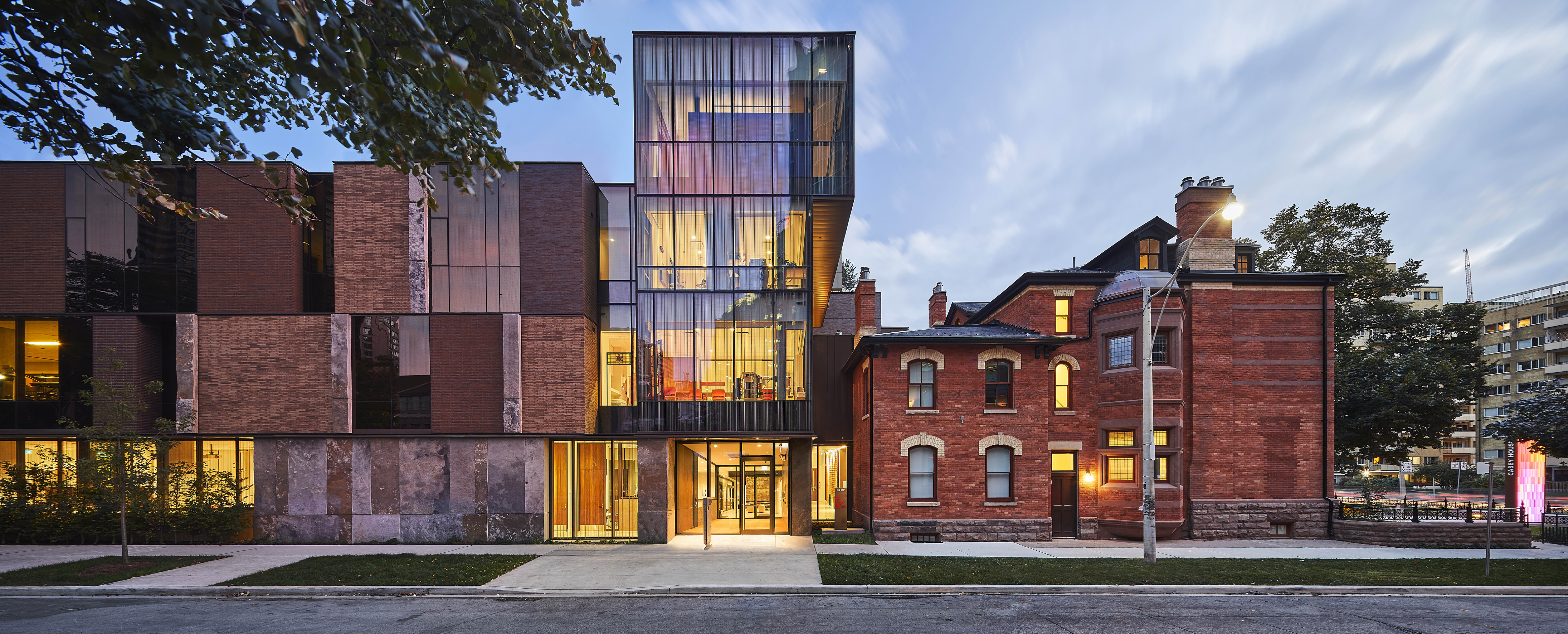 Commissioned by William R. Johnston, and built in 1875 by prominent local architectural firm, Langley, Langley & Burke, the Casey House is a significant visual reminder of the affluence and grandeur of Jarvis Street during the late 19th and early 20th centuries. The interior is characterized by remarkably well preserved and striking detail, including fireplaces, elaborate ceiling plasterwork, leaded glass windows, and encaustic tile floors.
In 1988, Casey House was Canada's first stand-alone treatment facility for people with HIV/AIDS, and the first freestanding hospice in Ontario, and has today been redeveloped as a state-of-the-art AIDS/HIV healthcare facility.
ERA Architects Inc. prepared a Master Plan for the property and oversaw the rehabilitation of all exterior and interior heritage fabric. The redevelopment project integrated the historic building with a new four-storey extension designed by Hariri Pontarini Architects. The extension embraces and respects the existing building, preserving its qualities and organizing the day-to-day user experience. The conservation strategy was to retain and conserve the heritage fabric, replacing deteriorated elements where necessary.
The interior preservation included the repair and repainting of the plasterwork, the development of the colour scheme, preservation of the fireplaces, and repair of the mosaic flooring in the vestibule. The preservation of the exterior was extensive, including the removal of paint from the masonry, repointing of brickwork, the replacement of stone bands, the fabrication and installation of new window boxes, and new lead-coated copper spiralettes on the roof.
Throughout the project, the architects considered how to manifest unifying themes from the AIDS movement such as 'embrace' and 'quilt' by working the design concept from the inside out. At its heart, the redevelopment of Casey House was a community-inspired and driven initiative, with stakeholders recognizing the importance of their generous contributions.