The Hurtubise House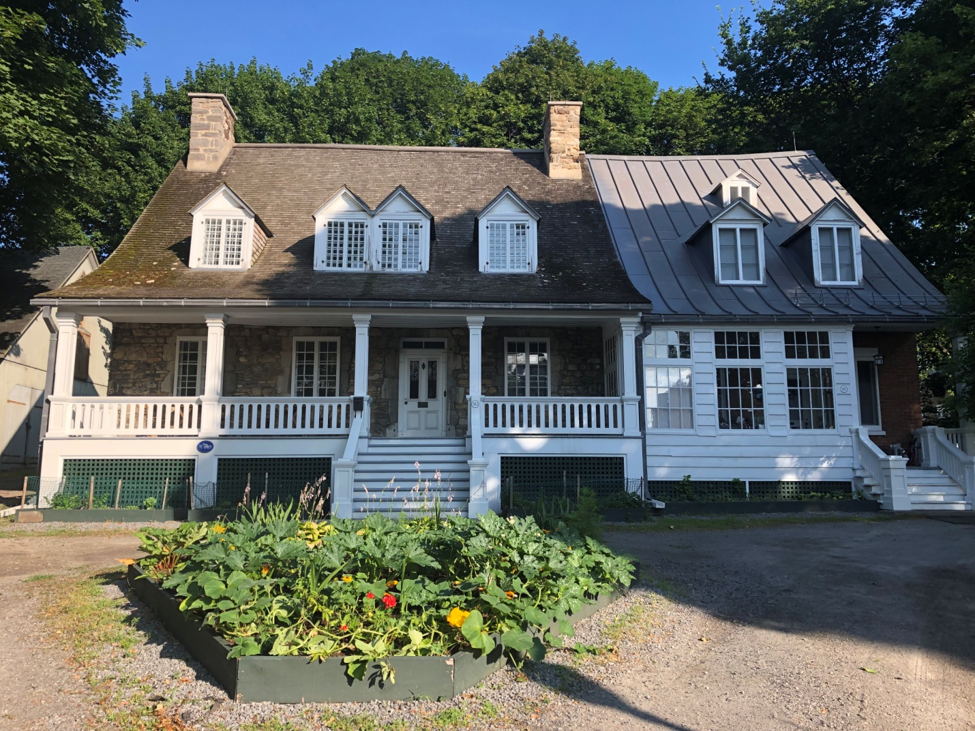 The Hurtubise House is the oldest farmhouse building in Westmount. It was built in 1739 for Jean Hurtubise, son of Louis Hurtubise who, in 1699, bought the land located on Côte-Saint-Antoine Road, at the corner of Victoria Avenue. Six generations of the Hurtubise family lived in this old house until Leopold Hurtubise, the last of homeowners, died in 1955. In 1956, the Hurtubise House became the first property which the Canadian Heritage of Quebec saved from demolition and its protection is now ensured indefinitely.
In 2005, the Canadian Heritage of Quebec undertook the restoration of this historic house in two phases. The first was the restoration of the roof, chimneys and second floor; the second phase, conducted in 2012, resulted in the restoration of the west side stone wall, the front gallery, the basement and the ground floor of the house. The main purpose of the second phase of the restorations projects was to preserve the patina on the floors, walls and ceilings in order to keep the "Spirit of the place".
In 2016, CHQ created vegetables and flowers gardens on the site to commemorate the last farming period (1873-1893) of the Hurtubise Farm.
Location
561-563 Côte-Saint-Antoine Road
Westmount, QC, H3Y 2K5
coord@hcq-chq.org
WEBSITE
Plan Your Visit
The Hurtubise House can be visited by appointment only. To make an appointment, please contact the Canadian Heritage of Quebec by email at coord@hcq-chq.org.

---
Enjoy FREE admission at this historic place with your National Trust membership.
Become a member today!
---
The Passport Places network is made possible through valued partnerships with Canadian heritage organizations, site operators and owners.

Look for the following logo at participating historic sites.

Partner Organization: Canadian Heritage of Quebec
"Shortly after my grandmother passed away, we discovered a letter in her possession informing her that the Hurtubise House, once owned by her ancestors, was now a heritage site. I immediately knew I had to see it and learn all about it. The land, now in Montreal's wealthy Westmount community, was bought in 1699 by one of the first Hurtubise in Canada, and it is now Westmount's oldest home, having been built in 1739. It is an honour to me that the Canadian Heritage of Quebec has decided to make this small piece of my family history accessible to everyone!"
– Melissa Lalonde, Ottawa, ON