Papineau Memorial Chapel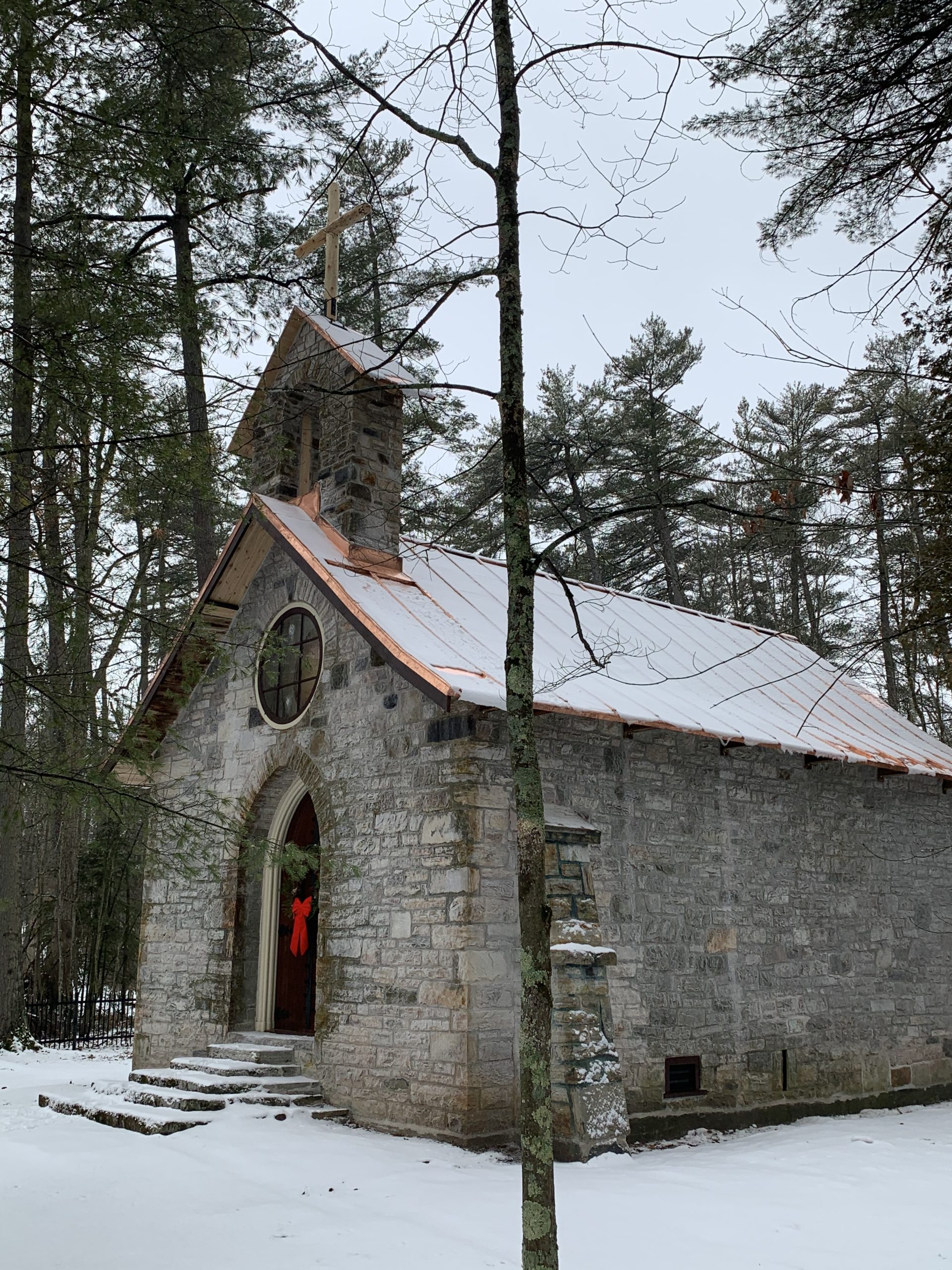 NOTE:  The National Trust for Canada's Papineau Memorial Chapel is currently closed to the public for conservation work. To follow the project's progress, visit our vlogs series on our YouTube channel
This historic fieldstone memorial chapel, built by Louis-Joseph Papineau between 1853 and 1855, is nestled in the woods of Montebello, Quebec.  Lawyer, seigneur and member of the Assembly of Lower Canada for more than 25 years, Louis-Joseph Papineau is an important political figure in Canadian history.
As a leader of the unsuccessful 1837 Rebellion which sought political reforms to guarantee responsible government and the protection of French-Canadian interests, Papineau was forced into exile in the United States and France.  He was granted amnesty in 1844 and returned to Canada to resume his political career in the Assembly.
In 1848, he returned to the village of Montebello and the 178,000-acre seigneury of La Petite-Nation, which he had purchased from his father more than 30 years previously. Papineau began construction of the grand manor house which exists to this day.
In 1853, along with his son Amédée, Papineau began building the chapel – a rare example of a family funeral chapel on private property. The chapel was constructed using local sandstone, with Gothic-inspired motifs including flanking buttresses, a pointed arched doorway framed by a cluster of small columns, and a large round window over the entry. Its modest size (only 10 metres by 7 metres) means that the interior is large enough to accommodate an altar and a small number of chairs.  The interior walls are lined with the epitaphs of the family members inhumed in the crypt or in plots adjacent to the chapel. A bust of Papineau sculpted by Napoléon Bourassa is one of the small number of family objects found in the chapel.
When the seigneury was sold in 1929, the funeral chapel was severed from the domain and remained in the Papineau family until 1974, when it was donated to the National Trust for Canada.
In May 1975, the Quebec Ministry of Culture inscribed the chapel in the cultural property register and announced its classification as a historic monument. Papineau Chapel is also designated as a National Historic Site of Canada, as part of the overall Manoir Papineau site.