Seigneurial Mill of Les Éboulements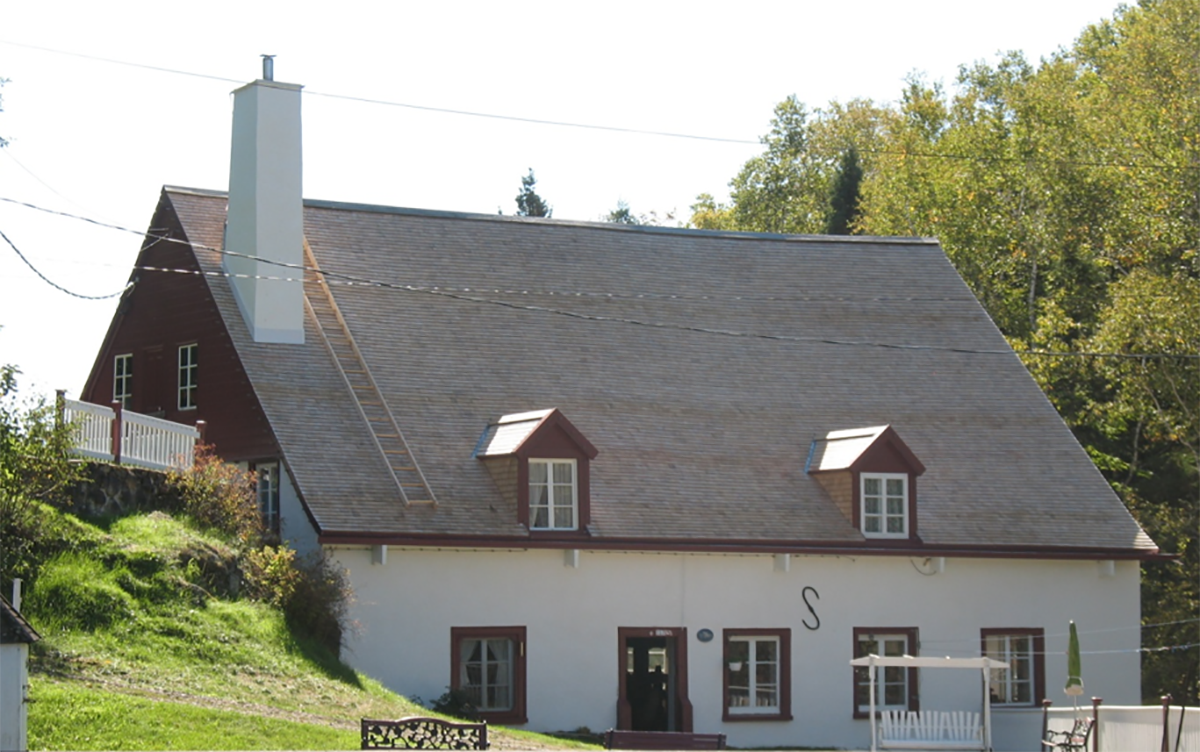 Built around 1790 by the Seigneur, Jean-François Tremblay, this building has changed very little over the past 230 years, despite the fact that the property was subdivided in the early twentieth century and sold to different owners over the years. Of all seigneurial mills built in Quebec, few have retained their functions and mechanisms. The Seigneurial Mill of Les Éboulements is one of these rare examples. In fact, this mill is the last one in the Province of Quebec to use only waterpower all year round to process the wheat grain and produce flour. It is also the last mill in the Province of Quebec, where the miller, Jean-Guy Tremblay, a descendant of the first owner, was born there and still lives there today.
In 1962, the Canadian Heritage of Quebec became the owner of the mill and its outbuildings. In the 80's, the mill was fully restored and, in 1993, it was opened to the public as a fully functional operating mill that produces stone-ground wholemeal flour. The St. Nicholas Processional Church is located at the entrance of the property and in 1961, it was recognised as heritage building by the government of the Province of Quebec. The building was originally built in the village of St. Nicolas (today Lévis) and was saved from demolition when it was donated to the Canadian Heritage of Quebec. It was then moved to this site. In 2009 and later in 2012, the roof and walls of the mill were restored. In 2010, the seigneurial mill and its outbuildings were designated as a heritage site by the municipality and in 2017, the knowledge of the Miller, Jean-Guy Tremblay was also recognised as an intangible cultural heritage by the municipality.
The mill is located at the western entrance of the village of Les Éboulements, just east of Baie-Saint-Paul. Guided tours are offered and visitors can see the mill's gears and its wheels in action as the miller grinds the grain. Wheat and buckwheat flour are sold on the premises.
Location
2040 Route du Fleuve
Les Éboulements QC G0A 2M0
(418) 633-6492
WEBSITE
Plan Your Visit
For more information, visit Seigneurial Mill of Les Éboulements's website.
---
Enjoy FREE admission at this historic place with your National Trust membership.
Become a member today!
The Passport Places network is made possible through valued partnerships with Canadian heritage organizations, site operators and owners.

Look for the following logo at participating historic sites.

Partner Organization: Canadian Heritage of Quebec