Oil Museum of Canada, National Historic Site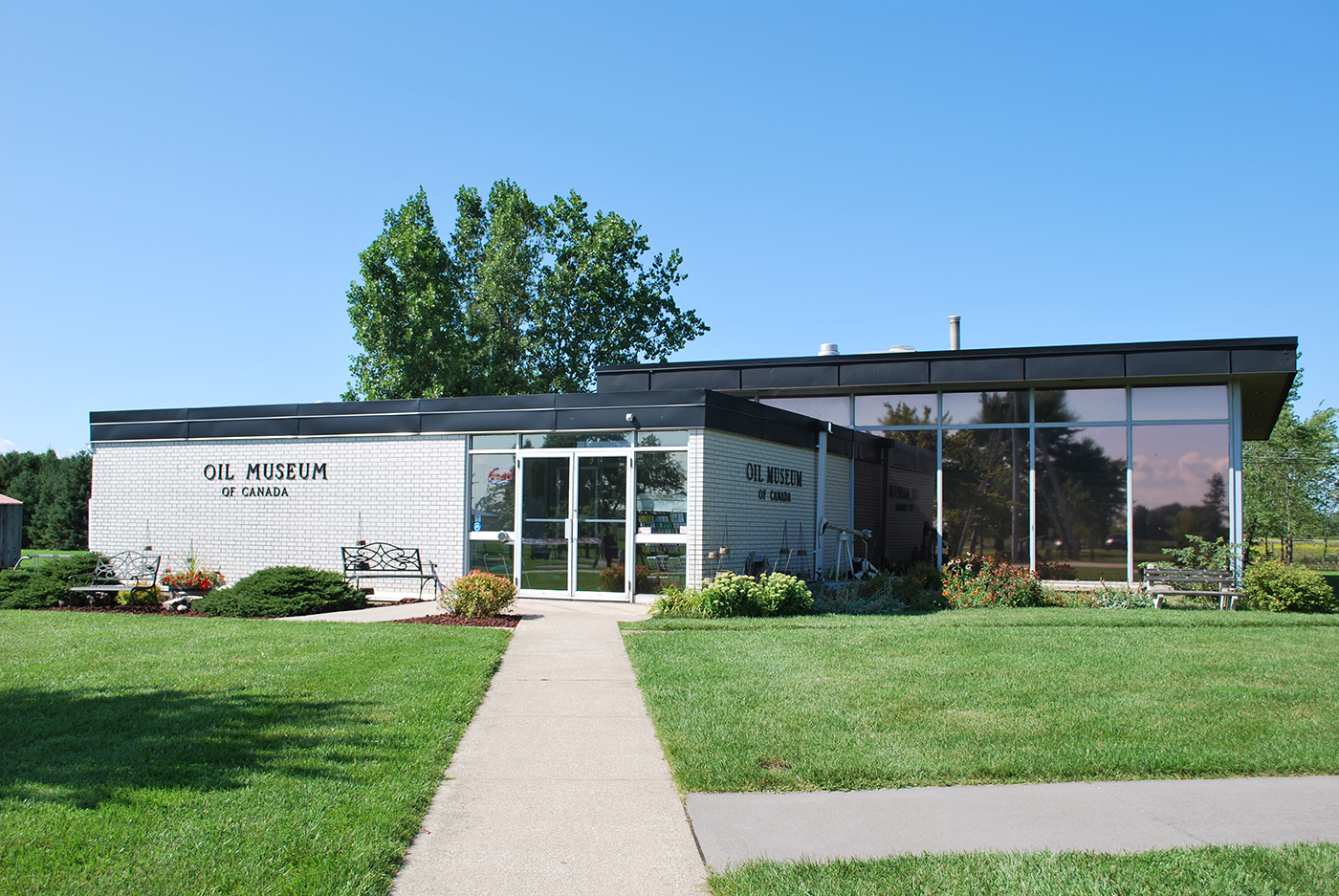 Tour the Oil Museum of Canada to learn the story of innovation and contributions made by Canada's oil pioneers. Immerse yourself in the start of the modern petroleum industry. The museum is a national historic site of the very first commercial oil well of North America, dug by James Miller Williams in 1858.
Made up of seven buildings and several structures situated on 10 acres of land, the museum's main building is open year-round and the outbuildings are open from May to October.
The museum offers guided group tours, school programs, and special events. Sundays in the summer months, there are guided horse-drawn wagon tours of the historic oil fields, departing from the museum on the hour, starting at noon.
The Oil Museum of Canada, National Historic Site is a non-profit museum, owned and operated by the County of Lambton. At the 100-year anniversary of the first well, a committee of community and industry support gathered to found the Oil Museum of Canada and it opened to the public in 1960.
Jointly, the museum and Fairbank Oil Fields share the National Historic Site designation first received in 1925 and confirmed in 2006. This designation recognizes the significance of the Williams' well and the Shaw Gusher, the first oil gusher in Canada. In 2010 the Oil Museum of Canada collaborated with community and planning stakeholders to achieve the designation of Ontario's first Industrial Heritage Conservation District. The Oil Museum of Canada along with Fairbank Oil Fields is currently working on attaining UNESCO World Heritage Designation.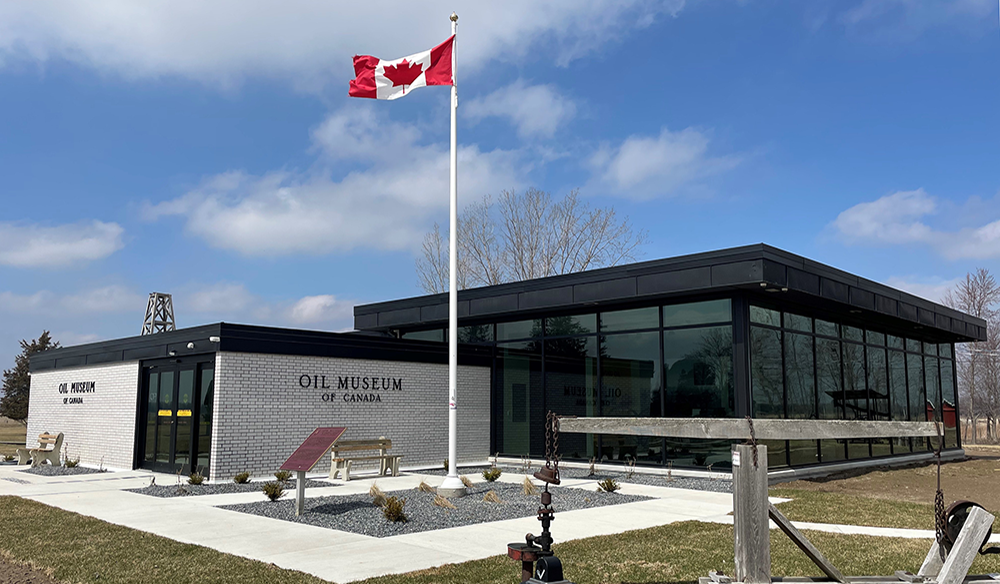 Location
Oil Museum of Canada, National Historic Site
2423 Kelly Rd
Oil Springs, ON N0N 1P0
WEBSITE
Plan Your Visit
For more information, visit Oil Museum of Canada's website or email oil.museum@county-lambton.on.ca.
---
Enjoy FREE admission at this historic place with your National Trust membership. Become a member today!
---
The Passport Places network is made possible through valued partnerships with Canadian heritage organizations, site operators and owners.

Look for the following logo at participating historic sites.

Partner Organization: Lambton County Museums