Parkwood National Historic Site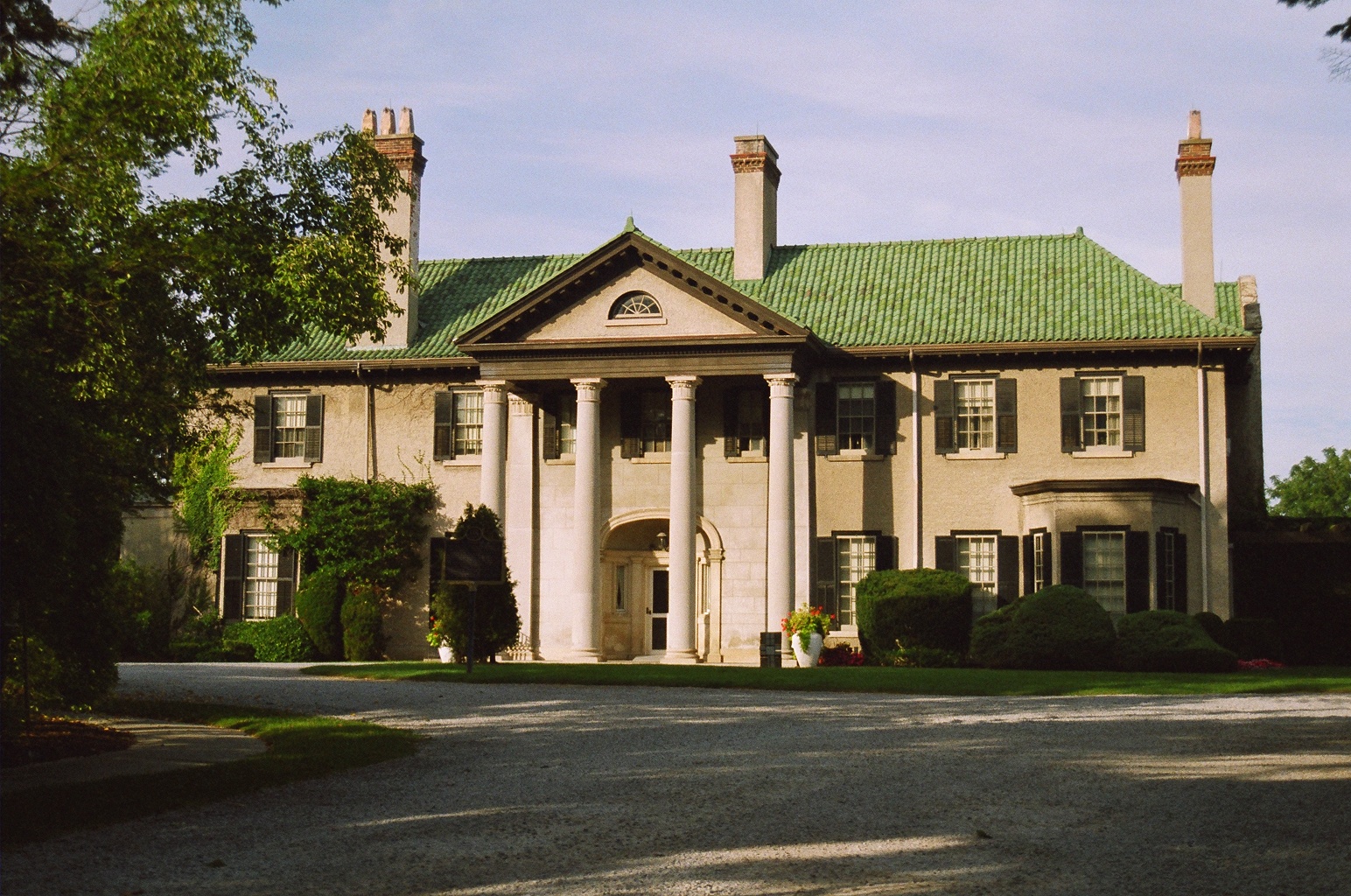 Inspired by early 20th century Beaux-Arts design, the Parkwood mansion was built between 1915-17, shortly before McLaughlin became founding President of General Motors of Canada.
The mansion represents a rare residential design by architects Darling and Pearson, the team who are widely credited as an outstanding influence on Canadian institutional architecture. They were responsible for endowing towns across Canada with over a thousand Edwardian Baroque revival Beaux Arts style buildings. In addition to Parkwood, in Toronto they designed such monumental structures as the Toronto General Hospital, the University of Toronto and the Royal Ontario Museum. It is said that Pearson created a Canadian icon when he designed the tower of the new Centre Block of Parliament in 1917.
The house is Classic Revival in style, with some Georgian features. Additions and alterations were done in the '30's and '40's, which included the addition of two interior spaces in the classic Art Deco style, by award-winning Toronto architect John M. Lyle.
Please enjoy the Auto Baron Tour for free with your National Trust membership.
Location
270 Simcoe Street N
Oshawa, ON L1G 4T5
905-546-2872
info@parkwoodestate.com
WEBSITE
Plan Your Visit
For more information, visit Parkwood National Historic Site's website or email info@parkwoodestate.com.
---
Enjoy FREE admission at this historic place with your National Trust membership.
Become a member today!
---
The Passport Places network is made possible through valued partnerships with Canadian heritage organizations, site operators and owners.

Look for the following logo at participating historic sites.

Partner Organization: Parkwood National Historic House
"This is a picturesque place where you can stroll the gardens, check out the museum as well as eat by the fountain."
– Sarah Uy, Toronto, ON
View this post on Instagram