Newman Wine Vaults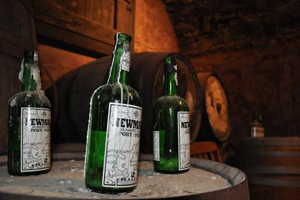 The Newman Wine Vaults tell the amazing story of a 300-year connection between wine produced in sunny Portugal, aged in the cool climate of Newfoundland, and sipped by England's aristocracy for generations. Guided tours are available. Gift shop with liquor agency store specializing in port and other fortified wine on site.
Location
436 Water Street
St. John's, NL A1E 1B1
WEBSITE
Plan Your Visit
For more information about the Newman Wine Vaults, please visit their website or email info@seethesites.ca.
---
Enjoy FREE entry to this historic place with your National Trust membership.
Become a member today!
---