Mockbeggar Plantation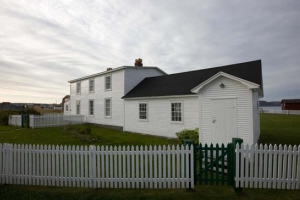 The main house at the Mockbeggar Plantation was built in the 1870s and has been restored to 1939 – the time when Newfoundland statesman and advocate for Confederation with Canada F. Gordon Bradley lived here. A fishery plantation site since the 1700s, other buildings on the property include a large 18th-century fish store, an early 20th-century barter shop, a carpentry shop, and a cod-liver-oil factory.
Location
Roper Street
Bonavista, NL A0C 1B0
WEBSITE
Partner Organization
Provincial Historic Sites – Newfoundland and Labrador
Enjoy FREE admission at this historic place with your National Trust membership. Become a member today!