Josiah Henson Museum of African-Canadian History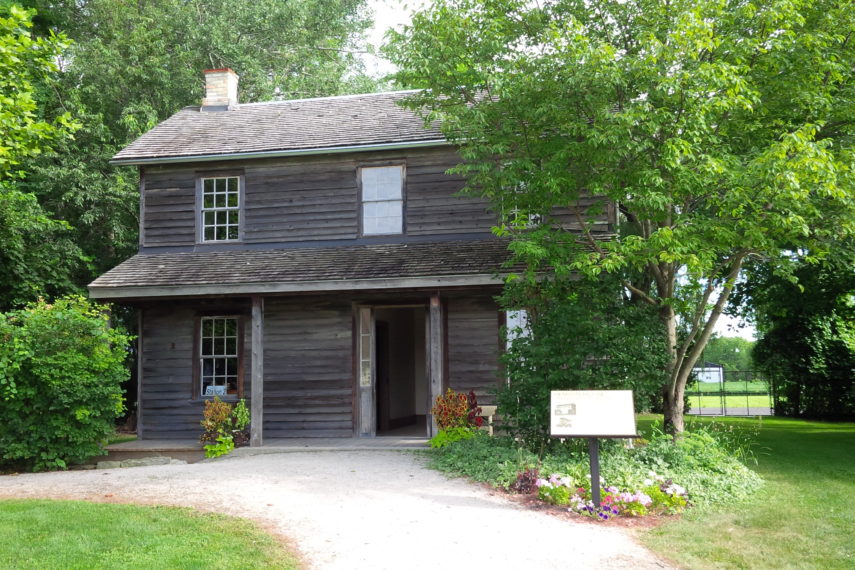 Josiah Henson Museum of African-Canadian History (formerly Uncle Tom's Cabin) is built on the site of the Black settlement that Rev. Josiah Henson helped found in 1841.
Josiah Henson was born into slavery; but in 1830, along with his wife and four children, he escaped using the Underground Railroad, eventually crossing the Niagara River into Upper Canada (now Ontario). Henson purchased 200 acres in Dawn Township to build a self-sufficient community for fugitives from slavery.
The site was acquired by the Ontario Heritage Trust in February 2005. Buildings on the Dawn Settlement include the Josiah Henson Interpretive Centre, the Sawmill, the Smokehouse, the Josiah Henson House, and the Pioneer Church.
The Josiah Henson Interpretive Centre includes a collection of 19th century artifacts and books, and includes a rare early edition of Henson's autobiography and a signed portrait of Queen Victoria which she presented to him in 1877. The Central Station Gift Shop offers a wide range of unique African and Canadian art and souvenirs as well as an extensive selection of books pertinent to the abolitionist era.
The site once took its name from Harriet Beecher Stowe's successful 1852 anti-slavery novel, Uncle Tom's Cabin, featuring a character named Tom (loosely based on Josiah Henson). The Ontario Heritage Trust renamed the site in 2022. The renaming effort is part of the Trust's larger work to review all its properties and programs through an inclusive and anti-racist lens. Following feedback about the term 'Uncle Tom,' which is considered derogatory by many within the Black community, the Trust determined that renaming the site was the best step towards addressing hurtful language while offering the opportunity to further recognize Henson as a figure of provincial, national and international significance.
Location
29251 Freedom Road (formerly Uncle Tom's Road)
Dresden, ON N0P 1M0
WEBSITE
Plan Your Visit
For more information about the Josiah Henson Museum of African-Canadian History, please visit their website or email jhm@heritagetrust.on.ca
---
Enjoy FREE admission at this historic place with your National Trust membership. Become a member today!
---
The Passport Places network is made possible through valued partnerships with Canadian heritage organizations, site operators and owners.

Look for the following logo at participating historic sites.

Partner Organization: Ontario Heritage Trust