Heart's Content Cable Station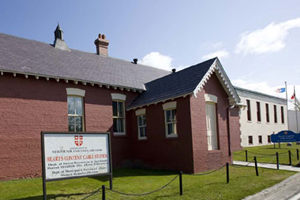 Heart's Content Cable Station today consists of an 1875 office building and a 1918 extension. Exhibits focus on the history of telegraphy and the role Heart's Content played in the industry. The cable station remained part of the Western Union Inc.'s international cable system until the facility was closed in 1965 after trans-ocean telephone cable and satellite communication made its technology obsolete.
Location
NL-80
Heart's Content, NL A0B 1Z0
WEBSITE
Plan Your Visit
For more information about the Heart's Content Cable Station, please visit their website or email info@seethesites.ca.
---
Enjoy FREE entry to this historic place with your National Trust membership.
Become a member today!
---