Hiscock House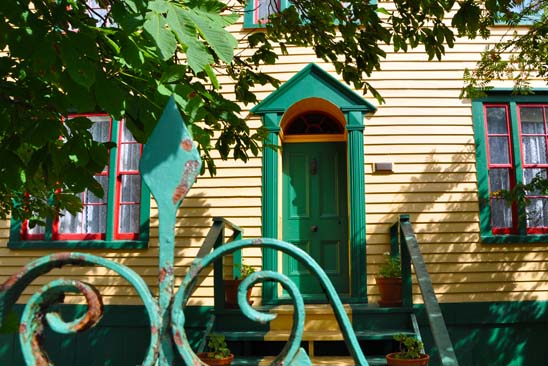 Explore Hiscock House which stands as a reminder of the resilience of Emma Hiscock who was faced with the difficulties of early twentieth century life, and succeeded. Constructed in 1881, the house was built in anticipation of the marriage of Emma Pittman and blacksmith Richard Hiscock. Richard drowned in 1893 leaving Emma a widow with 5 children and one on the way. She was a fortunate as her husband left her with a large house, a forge, a garden and a shop from which she could make a living to support herself and her family. Hiscock House underwent many changes and renovations in its history, as Emma used her resourcefulness to operate a post office and a bank from the property. The family worked together to make the most out of every situation selling vegetables and herbs from their garden, eggs from their hens, milk from their cows and house plants
Despite being widowed Emma's tenacious spirit and determination to make the most of life for her children paid off and they all benefited from their mother's industriousness. The two youngest girls, Mary (Molly) and Florence (Floss), were the only two members of the Hiscock family to remain in Trinity and continued to assist their mother with the work of the household and the shop.
Visitors to the Hiscock House are invited to take a guided tour or explore the property on their own. Visitors can also try on clothing in the style of the early 1900s.
Open from the Victoria Day long weekend until just before Thanksgiving.
Location
Trinity, NL
WEBSITE
Plan Your Visit
For more information about the Hiscock House, please visit their website or email info@seethesites.ca.
---
Enjoy FREE admission at this historic place with your National Trust membership.
Become a member today!
---
The Passport Places network is made possible through valued partnerships with Canadian heritage organizations, site operators and owners.

Look for the following logo at participating historic sites.

Partner Organization: Provincial Historic Sites – Newfoundland and Labrador