Our National Board of Governors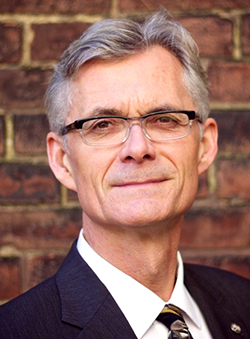 Richard Moorhouse
Chair, Ontario
Richard Moorhouse is the current Chair of the Board of the National Trust, and he is the former Executive Director of the Ontario Heritage Trust. During his tenure with the Ontario Heritage Trust, he established the agency as one of the preeminent bodies of its kind in Canada, with a mission that includes conservation of both natural and cultural resources. He was instrumental in the protection and preservation of a number of sites of provincial and national heritage significance, and in the creation of numerous new province-wide programs.
Richard has been a Governor of the Board of the National Trust for four years and has held a number of key positions including Vice-Chairman, Chair of the Fund Development Committee, and a member of the Strategic Directions Committee. He is actively involved in volunteer work in the cultural and heritage conservation sectors. He is currently the Vice-Chair of Heritage Toronto and President of the Arts and Letters Club of Toronto Foundation. He is a former Board Member of Willowbank, the School of Restoration Arts and a former President of the Arts and Letters Club of Toronto. Richard is a retired member of the Ontario Association of Architects. Richard is a recipient of the Queen's Diamond Jubilee Medal for his years of service and significant contributions to the conservation of Ontario's heritage.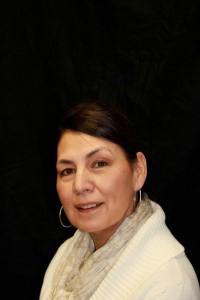 Lorna Crowshoe
Vice-Chair, Alberta
Lorna Crowshoe is a Piikani First Nations member from Southern Alberta who maintains strong ties to her Blackfoot community. Lorna has a Bachelor's of Management Degree from the University of Lethbridge and a Master's in Business Administration from the University of Phoenix. Lorna works for the City of Calgary as an Aboriginal Issues Strategist. She has spent most of her professional career with non-profit organizations and government, where she has been involved in a range of culturally motivated projects: Making of Treaty 7, University of Calgary's Spopi Solar Home Project, Calgary Poverty Reduction Initiatives Aboriginal Constellation, and Calgary's Aboriginal Awareness week in June 2013.
In 2015, Lorna co-chaired the National Trust's Indigenous Heritage Forum, MOH-KINS-TSIS, that looked at a more diverse and inclusive perspective on heritage. Lorna is very proud of her family genealogy project that goes back eight generations when her ancestors were fiercely protecting the south entrance to Blackfoot Territory just before the signing of Treaty 7. In her personal life, Lorna was involved in bringing urban Blackfoot women together in the fall of 2012, and became one of the founding members of the Blackfoot Women's Society.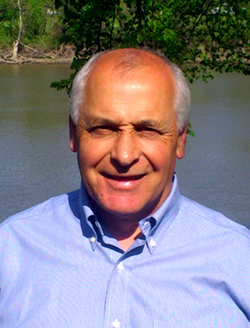 Gregory Thomas
Vice-Chair, Manitoba
For three decades, Greg Thomas has shown creativity and leadership nationally in the field of cultural resource management. Recently retired from Parks Canada where he worked as an historian, planner, and cultural resource manager, Greg was involved in the planning, development, and operation of National Historic Sites across western and northern Canada. Complementing this professional experience as a practitioner and manager, Greg has taken a leadership role in Manitoba's heritage and built environment community since the 1970s. A decade on the executive of the Manitoba Historical Society, including a term as President, provided excellent experience on the management of historic properties. Greg has volunteered on numerous committees responsible for Manitoba's, and particularly Winnipeg's, cultural heritage. The parent of three has a particular interest in projects that will raise the profile of heritage and connect with a younger generation.
---
Hannah Bell
Prince Edward Island
Hannah holds an MBA in Innovative Management from UPEI, and has 30 years of varied experience in the public, private, and non-profit sectors in the UK, Brussels, and Canada. She is currently the Executive Director of the PEI Business Women's Association, owner of consultancy firm The Solution Agency, and co-owner of 'The SPOT Charlottetown,' a creative co-workspace and business incubator.
Hannah is an active volunteer within the arts and business community, is the Chair of the Board for Ars Longa (The Guild) in Charlottetown, and community lead for Startup Charlottetown, part of the Startup Canada entrepreneurs network. Her work focuses on building capacity and influencing change through the power of story telling, practical training and skills development, strategic planning, and sustainable project design. Recent projects include the HIVE Business of Art Bootcamp for entrepreneurs in the arts and cultural sector; Young Millionaires Program for kids ages 8-16 who want to start a business; and the PEI Business Women's Association 'Telling our Stories' Campaign, mentoring program, and micro-grants for small businesses.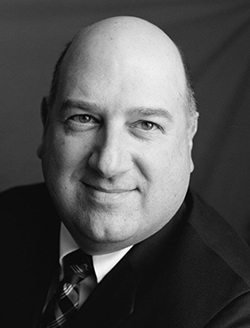 David Hood
Newfoundland and Labrador
David Hood is a St. John's based partner with Grant Thornton LLP. As a chartered accountant in public practice, David has a large number of privately held business clients, not-for-profits, and registered charities. He is currently Vice-Chair of the Association of Heritage Industries of Newfoundland, sits on the executive of the Newfoundland & Labrador Chapter of the Institute of Corporate Directors, and the Board of the nationally acclaimed theatre company, Artistic Fraud of Newfoundland. David is past President of the Newfoundland Historic Trust and past Board Member of the Heritage Foundation of Newfoundland & Labrador. David has a keen interest in corporate governance and has completed his ICD.D designation.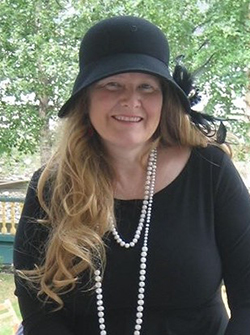 Anne Leckie
Yukon
Anne Leckie holds a Ph.D. in Geography from the University of Calgary and has worked in Yukon Land Claims and Implementation since the 1980s. She has engaged with First Nations in lands and heritage resource management including built and intangible heritage projects. For many years, Anne served as Executive Director to the self-governing First Nation of Na Cho Nyak Dun and she continues to provide consulting services to Yukon First Nations in the areas of governance structures, organizational  systems, policy development, heritage initiatives, sustainable communities, and economic initiatives in Canada's North.
She brings the breadth of this perspective to the Board. Anne has a passion for Yukon history and is a founding member of the Mayo Historical Society. She is a published academic author and her work also includes chapters in the local Yukon history books Gold and Galena and Heart of the Yukon. Anne is currently on the Board of the Silver Trail Chamber of Commerce and the Yukon Chamber of Commerce, and has a significant background in the operation of not-for-profit organizations. She also served two terms on the Yukon Water Board. Anne is currently Chair of the Yukon Heritage Resources Board (YHRB), a position she has held since 2012. YHRB is an appointed advisory and decision-making body with mandates under the Yukon First Nation Final Agreements and the Yukon's Historic Resources Act making recommendations to Canada, Yukon, and First Nations on the management of heritage resources in Yukon.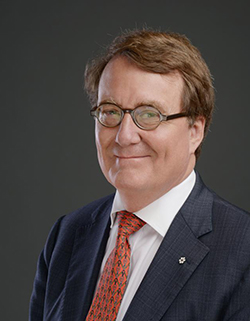 Bruce McNiven
Quebec
Mr. McNiven is a lawyer practising business law in Montreal and is fluent in English and French. He has been actively involved in a volunteer capacity in the heritage preservation movement for over thirty years, principally as a director and officer of Heritage Montreal Foundation. He has been a Member of the Board of National Trust for Canada since 2013. He has also served on a number of Montreal municipal consultative boards or commissions in the field.
For 15 years, he gained practical experience as a developer of heritage properties in Montreal, repurposing them for sustainable contemporary use, and gaining valuable insight into the commercial and public policy challenges of this goal. In 2012 he was awarded the H.M. Queen Elizabeth II Diamond Jubilee medal and in 2014, he was made a Member of the Order of Canada for his broad and sustained commitment to the preservation and flourishing of Montreal culture and heritage.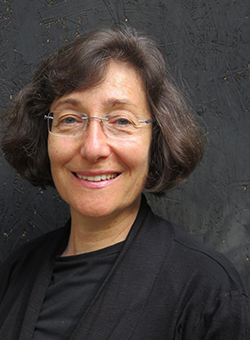 Judy Oberlander
British Columbia
As the principal of Judy Oberlander and Associates Inc., Judy combines her experience in continuing education, community engagement, and heritage conservation with fund development strategies as she works with her clients: non-profit organizations, foundations, and government agencies. She is the founding Director of the City Program at Simon Fraser University (SFU) in Vancouver. Over 12 years at SFU, she led a team which created award-winning mid-career education programs on a wide range of urban issues and a nationally recognized Certificate in Urban Design. She established the City Program Endowment Fund of $1.5 million; secured another half a million dollars in grants and sponsorships to support curricula, bursaries, and free public lectures.
Throughout her career, which began in Ottawa at the Heritage Canada Foundation (now the National Trust for Canada), she has served on numerous boards in Ottawa and Vancouver. She is bilingual in English and French. Her work in the public, private, and non-profit sectors has taken her across Canada to witness community life in 10 provinces and two territories. She received her Masters in Historic Preservation from Columbia University; a Certificate in Fundraising from NYU, and a Certificate in non-profit board governance from BoardSource. She combines theory and practice in her urban vitalization, board leadership, and fundraising courses at the University of Victoria and SFU as well as in workshops for the National Trust for Canada and professional associations in BC, Alberta, Ontario, and the Yukon. She designed the curriculum and teaches in the Vancouver Heritage Foundation's Building Conservation Certificate Program, a unique mid-career and community-based learning environment.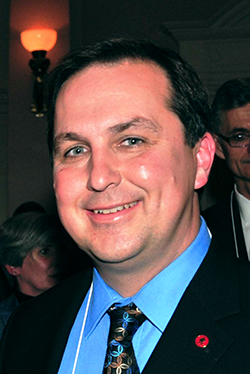 Michael Seaman
Ontario
Michael J. Seaman, MCIP, RPP, CAHP member, is an urban planner by profession with a Masters in Heritage Conservation from Dalhousie University, who brings to the board knowledge, experience, and enthusiasm for conserving heritage resources from his quarter century of experience in the urban and heritage planning field. He has received national awards for his work with heritage and is currently Director of Planning for the Town of Grimsby, which in 2015 won both the Lt. Governor's Ontario Heritage Award and the National Trust's Prince of Wales Prize for Municipal Heritage Leadership. Previously he worked in heritage conservation with the Prince of Wales Prize winning municipalities of Markham, Aurora, and Oakville. In the 1990s, Michael led grass roots efforts in heritage conservation with the Brampton Historical Society and Heritage Advisory Committee. He has lectured across Canada and contributed numerous articles to national and provincial publications, and is currently editor for heritage for Ontario Planning Journal. Michael also a Faculty Associate with the Willowbank School of Restoration Arts.
Luke Suluk
Nunavut
Luke Suluk currently serves as Culture and Heritage Advisor, Government of Nunavut, Department of Education. He is the former Executive Director and founding member of the Inuit Heritage Trust (IHT) where he implemented the Nunavut Land Claims Agreement, and later served as President of the IHT. Luke has several years of experience as an independent researcher studying Inuit culture, heritage, and archaeology.
Luke was also the Regional Planner for the Nunavut Planning Commission and served as Project Manager for the Arviat Historical Society.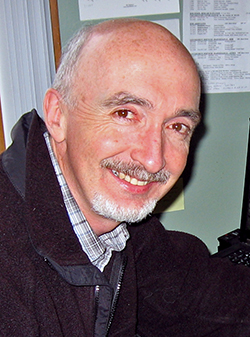 Dr. Glenn Sutter
Saskatchewan
Dr. Glenn Sutter is Curator of Human Ecology at the Royal Saskatchewan Museum, where he is currently responsible for major exhibits about sustainability, a provincial research and community engagement project on ecomuseums, and Chair of its Saskatchewan Ecomuseums Initiative Steering Committee. Building on his experience and advanced degrees in conservation and environmental biology, Glenn has been exploring and writing about the role that museums can play in sustainability education for almost 20 years.
In that time, he has conducted a wide range of scientific projects aimed at prairie conservation, held adjunct appointments at both Saskatchewan universities, and become a Fellow of the international Leadership for Environment and Development program (LEAD Cohort 16). Through his current curatorial work, Glenn aims to keep ecosystems and human communities healthy by fostering a "culture of sustainability." Away from work, he explores sustainability issues as a recording artist, writing and performing folk-rock songs about "nature, love, and the human condition" (www.glennsutter.com). Glenn focuses on sustainability in all of its aspects, through his teaching, research, and daily life. He is strongly committed to a holistic and integrated approach that adds social, environmental, and economic value to all projects.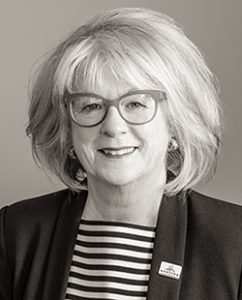 Paulette Thériault
New Brunswick

Paulette Thériault is serving her third term as councilor in the City of Moncton. She has served on numerous boards and committees, and was appointed deputy mayor in 2010 and in 2013. Throughout her political career, Paulette has championed many important issues including the City's cultural plans as well as the implementation of Moncton's first Arts, Culture and Heritage Board. Recent accomplishments include successful leadership to encourage preserving and repurposing Moncton High School – previously named to the National Trust's Top 10 Endangered Places List in 2009.
In 1999, Paulette founded of the Northrop Frye International Literary Festival. Today, the Festival attracts authors from around the world and brings in $1 million annually to the City. As Director of the Aberdeen Cultural Centre, Paulette oversaw the strategic plan to establish and refurbish the heritage property that now houses the Centre. She also spearheaded the Art Park Project for the 1999 Sommet de la Francophonie, which resulted in the creation of the park adjacent to the Aberdeen Cultural Centre. Councillor Thériault has received many awards for her work, including the Capitol Theatre's Proscenium Award (2015), the NB Excellence Award in the Arts (2012), the Queen Elizabeth II Diamond Jubilee medal (2012), and in 2017 was named a Knight of the Order of Arts and Letters of the French Government.