Our National Board of Governors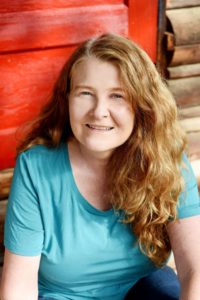 Dr. Anne Leckie

Dr. Anne Leckie holds a Ph.D. in Geography from the University of Calgary and has worked in Yukon Land Claims and Implementation since the 1980s. She has engaged with First Nations in lands and heritage resource management including built and intangible heritage projects. For many years, Anne served as Executive Director to the self-governing First Nation of Na Cho Nyak Dun and she continues to provide consulting services to Yukon First Nations in the areas of governance structures, facilitation, organizational systems, policy development, heritage initiatives, sustainable communities, and economic initiatives in Canada's North.
She brings the breadth of this perspective to the Board. In her spare time Anne has a passion for Yukon history and is a founding member of the Mayo Historical Society. She is a published academic author and her work also includes chapters in the local Yukon history books Gold and Galena and Heart of the Yukon. Additionally she has served on the Silver Trail Chamber of Commerce and the Yukon Chamber of Commerce Boards for many years, and has a significant background in the operation of not-for-profit organizations. Anne holds a federally nominated seat on the Yukon Water Board and is currently Chair of the Yukon Heritage Resources Board. Both boards have decision-making authorities with mandates under territorial, first nation and federal legislation. Anne lives off grid at her farm near Mayo, Yukon.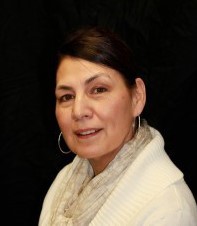 Lorna Crowshoe

Lorna Crowshoe is a Piikani First Nations member from Southern Alberta who maintains strong ties to her Blackfoot community. Lorna has a Bachelor's of Management Degree from the University of Lethbridge and a Master's in Business Administration from the University of Phoenix. Lorna works for the City of Calgary as an Issues Strategist. She has spent most of her professional career with non-profit organizations and government, where she has been involved in a range of culturally motivated projects, including Making of Treaty 7, University of Calgary's Spopi Solar Home Project, and the Calgary Poverty Reduction Initiative.  She provided leadership to two significant reports for the City of Calgary; the Indigenous Policy and Indigenous Policy Framework, and the Truth and Reconciliation White Goose Flying Report.
Lorna's interests include enhancing ways in which Indigenous land acknowledgements occur, and seeking a more diverse and inclusive perspective on heritage, and where Indigenous oral stories are a growing part of the landscape of Canada's history. Lorna is very proud of her family genealogy project that goes back eight generations when her ancestors were fiercely protecting the south entrance to Blackfoot Territory just before the signing of Treaty 7. In her personal life, she takes time to visit First Nations heritage sites in southern Alberta.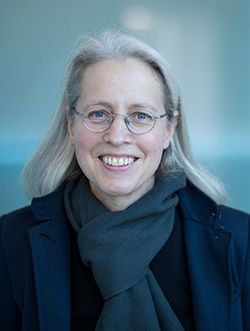 Jane Severs

I am a professional Interpretive Planner with more than 25 years experience in community-based heritage projects. As principle of Jane Severs Interpretive Planning, I assist museums, historic sites, and communities with the planning, development and evaluation of visitor experiences. From 2014 – 2019, I was Executive Director of the Association of Heritage Industries Newfoundland and Labrador, an umbrella organization of provincial heritage groups, encompassing museums, archives, archaeology, genealogy, built and intangible heritage, and more. In my volunteer life, I serve as Vice Chair with the Colony of Avalon Foundation which researches, preserves and presents the remains of Sir George Calvert's 1621 Colony of Avalon. I am also serving on the Yoda Council of WeavEast, a brand-new network that fosters social innovation through regional collaboration in Atlantic Canada.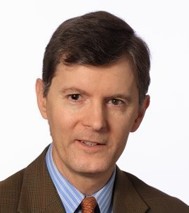 Pierre Vaillancourt

"I work as a geologist, financial analyst and strategist for resource companies. As part of my work, I do technical and scientific evaluation of resource projects (things like geology, hydrology and metallogeny), I also do economic analysis of these projects, and conduct financial assessments of companies in the context of their viability in the capital markets. This means that I do research on companies and commodities, and help to structure financial transactions. I also undertake corporate and market strategy to help management teams take the optimal course of action. In my work, I have had the opportunity to travel all over Canada and the world. This travel has given me a unique perspective on what makes places great, and very often, it comes down to their history and the buildings that make heritage come to life. Although my background is probably quite different from that of most board members, I have always had a passion for architectural heritage and its significance to the community and country. I have volunteered at the Toronto Regional Architectural Conservancy (TRAC) and continue to participate in community activities on matters of local heritage and green spaces. As an avid cyclist, I am also an advocate for Cycle Toronto. I have been on the Finance and Investment Committee for the National Trust for Canada for several years, and I believe I have developed a good understanding of financial matters relating to the organization."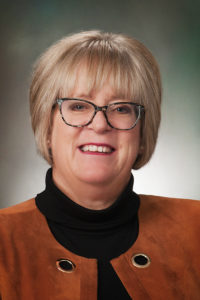 Ingrid Cazakoff

Ingrid Cazakoff Ingrid Cazakoff has served as the CEO for Heritage Saskatchewan since 2010, a non-profit organization established to promote heritage throughout the province. Ingrid has been an active participant in the cultural community of Saskatchewan for over three decades. Throughout this time she has demonstrated her commitment to community development through collaborative partnerships which continues to inform her leadership style at Heritage Saskatchewan. Developing relationships with individuals and organizations that share her passion for community; promoting the multiple connections between Living Heritage and quality of life issues, Ingrid leads a team of dedicated individuals who are pursuing new approaches; thinking about heritage as a dynamic aspect of daily life, linking the past to the present and creating a valuable legacy for future generations.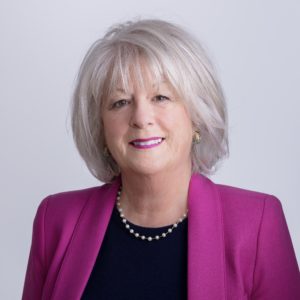 Paulette Thériault
Paulette Thériault is serving her third term as councilor in the City of Moncton, NB. She has served on numerous boards and committees, and was appointed deputy mayor in 2010 and in 2013. Throughout her political career, Paulette has championed many important issues including the City's cultural plans as well as the implementation of Moncton's first Arts, Culture and Heritage Board. Recent accomplishments include successful leadership to encourage preserving and repurposing Moncton High School – previously named to the National Trust's Top 10 Endangered Places List in 2009.
In 1999, Paulette founded the Northrop Frye International Literary Festival. Today, the Festival attracts authors from around the world and brings in $1 million annually to the City. As Director of the Aberdeen Cultural Centre, Paulette oversaw the strategic plan to establish and refurbish the heritage property that now houses the Centre. She also spearheaded the Art Park Project for the 1999 Sommet de la Francophonie, which resulted in the creation of the park adjacent to the Aberdeen Cultural Centre. Councillor Thériault has received many awards for her work, including the Capitol Theatre's Proscenium Award (2015), the NB Excellence Award in the Arts (2012), the Queen Elizabeth II Diamond Jubilee medal (2012), and in 2017 was named a Knight of the Order of Arts and Letters of the French Government.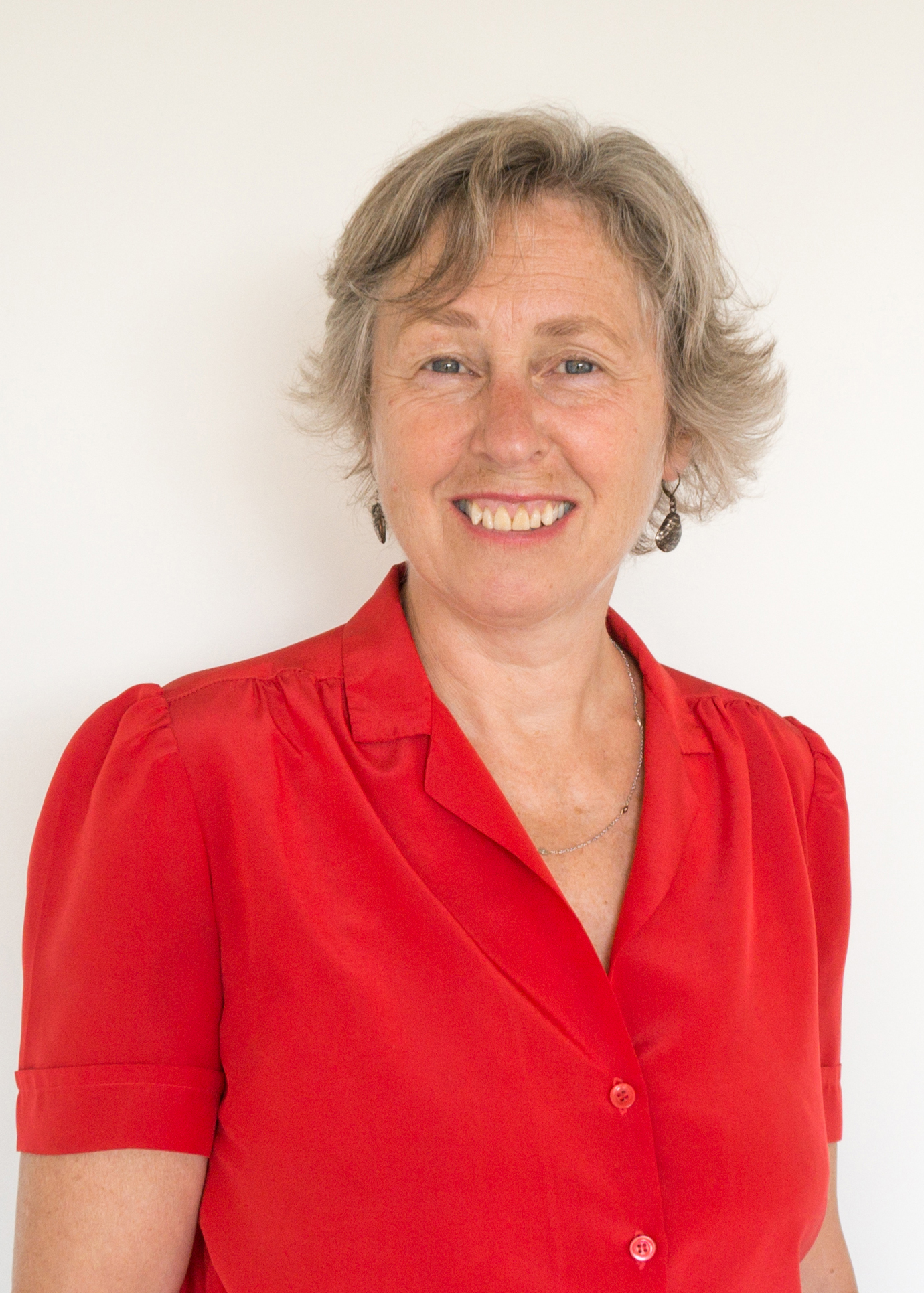 Barbara Myers
Barbara Myers is an urban planner with SvN in Toronto and Winnipeg. She has 35 years of planning experience and is a graduate of Queen's University and the University of Manitoba, Faculty of Architecture, Master of City Planning. Her work includes feasibility studies, functional programs and operational plans for clients in the cultural and non-profit sectors. Barbara leads the firm's Places of Worship work practice. She has provided strategic advice to the United Church of Canada, Catholic Church of Manitoba, Anglican Church of Toronto and the Ukrainian Orthodox Church of Canada. Barbara is currently the Chair of the Editorial Board of Plan Canada, Canadian Institute of Planners and a Board member of the Council for Canadian Urbanism as well as the Landscape Architecture Accreditation Council, Canadian Society of Landscape Architects. She has served on the Canada Green Building Council, the Content Advisory Committee for Canadian Museum for Human Rights and the Environment Committee for the 1999 Pan Am Games.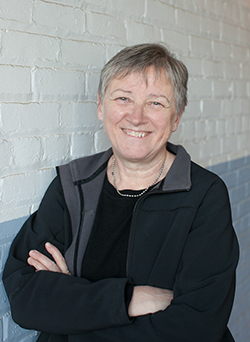 Nancy Dunton
Nancy Dunton has worked on architectural projects and organized public programs about architecture since 1981. She has worked for an architectural firm, been Executive Director of Heritage Montreal and Head of University and Professional Programmes at the Canadian Centre for Architecture. Currently, she is a consultant specializing in the presentation of projects on architecture – conferences, architectural walking tours and exhibitions including Imprimer la ville / Printing the City in 2014. With Helen Malkin, Nancy Dunton is the co-author of A Guidebook to Contemporary Architecture in Montreal, Second Edition published in 2016. Since 2008, she has taught the course Reading the City: Montreal and its neighbourhoods at the McGill School of Architecture. Her volunteer activities include serving on the Board of Directors of Heritage Montreal.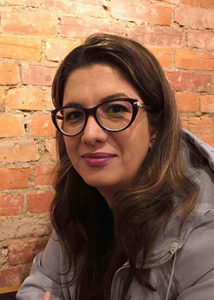 Shabnam Inanloo Dailoo
Shabnam is an Associate Professor/Director of the Heritage Resources Management Program and Chair for Centre for Interdisciplinary Studies at Athabasca University. She holds a PhD in Environmental Design from the University of Calgary. She completed her post-doctoral research with the Canada Research Chair on Built Heritage at the Université de Montréal. She previously worked as Heritage and Community Engagement Advisor in the private sector and promoted the application of cultural landscape approach in heritage management. She has served on various provincial, national, and international boards and committees including Alberta Historical Resources Foundation, ICOM Canada, Ministerial Advisory Committee for the update of Canada's Tentative List for World Heritage Sites, and the Commonwealth Association of Museums. She also serves on the National Trust for Canada's Diversity Task Force and co-chairs the Trust's National Roundtable on Heritage Education. She is a director of the ICOMOS Canada Board and a member of ICOMOS International Training Committee (CIF). She is Coordinating an ICCROM International training program to be held in Alberta in 2022. She represents Athabasca University on the OurWorldHeritage Initiative's Sustainability Theme and leads the University's involvement in Climate Heritage Network.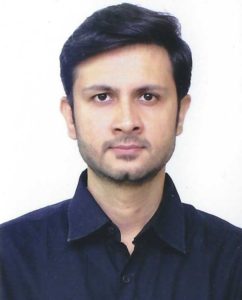 Harsh Padhya
Harsh has been working in the field of Planning for over 9 years, with experience in policy research, cultural heritage planning, environment assessments, and public engagement. He has knowledge, skills, and enthusiasm for conserving and celebrating our cultural and natural heritage resources as part of creating complete communities. While working with the City of Brampton, he has had the opportunity to communicate and collaborate with various departments and agencies.  He also has experience working with international agencies like the World Bank, UNESCO and UNDP. Currently, he is working on commencing Brampton's first Archaeological Management Plan. His international experience in India includes positions as a Senior Project Manager and a Project Officer in the fields of Planning and Public Policy giving him valuable experience in creating, managing and maintaining technical information, interpreting data, and stakeholder consultation. Harsh is also an existing CAHP intern member with Canadian Association of Heritage Planners network.