Five VisitLists to explore during #HistoricPlacesDays and beyond
Whether you're planning a trip for the last week of #HistoricPlacesDays, for the remaining dog days of summer, or staying cool and exploring history virtually, our Visitlists are a great place to look for ideas. Learn from our great community of historic places experts and expert visitors to find the places where you can make memories and learn new stories.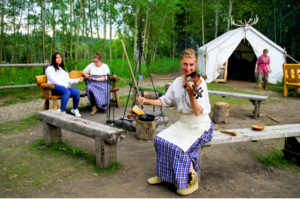 by Karen Ung, Editor-in-Chief of Play Outside Guide
Karen Ung of Play Outside Guide, takes you on a tour of four historic places in Alberta with family friendly activities.  Read all about her tips for making the most of visits to Ukrainian Cultural Heritage Village, Rocky Mountain House National Historic Site, Fort Whoop-Up, and Bar-U Ranch National Historic Site.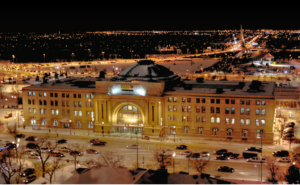 by VIA Rail Canada
VIA Rail has been a major prize sponsor for Historic Places Days for # years. For the first time they've joined in Historic Places Days by celebrating some of their heritage stations and creating VisitLists to help you explore their stations and the historic sites nearby. Start your journey at Winnipeg Union Station and visit Exchange District National Historic Site, Dalnavert Museum, Winnipeg Children's Museum, St. Boniface Heritage Garden, Le Musée de Saint-Boniface Museum, Ross House Museum, Riel House, Transcona Museum, and Historical Museum of St. James-Assiniboia.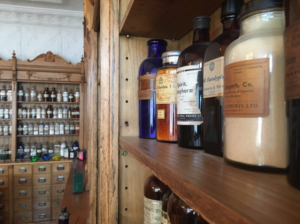 by Deana Walter
Explore medical and pharmaceutical history in Canada by visiting the sites where doctors and medical pioneers did their work, including Newfoundland & Labrador Pharmacy Museum, Banting House National Historic Site of Canada, Beaconsfield Historic House, The Museum of Health Care at the Ann Baillie Building, Richmond Hospital/Healthcare Auxiliary's Thrift Shop, Hutchison House Museum, Bethune Memorial House National Historic Site, and Hillary House National Historic Site.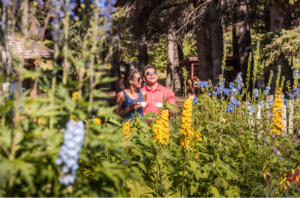 by Darlene Fortier
Did you know that 2022 is the Year of the Garden? Celebrate by perusing carefully replicated historic gardens across the country at Parks Canada locations, including Alexander Graham Bell National Historic Site, Manoir Papineau, Sault Ste. Marie Canal, Lower Fort Garry, Motherwell Homestead, Bar U Ranch, Fort Langley National Historic Site, and S.S. Klondike.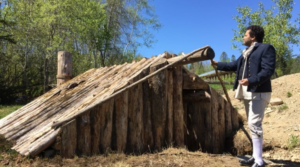 by Graham A Nickerson  
Learn about Black settlers along the Saint John River and the Loyalist migration through this Visitlist that makes-visible the often-invisible history of Blacks in New Brunswick. Many of the sites on this list are also GeoCaches! They include Salome's Well (or Salome's Tub), The Gordon House, Saint Peter's Anglican Church, New Brunswick Sports Hall of Fame, St. Anne's Chapel of Ease, and The Journey of Nancy, and her son Lidge.