Diverse Layers and Stories at Three Heritage Places  
Canada's history and heritage is complex, and certain voices have long dominated its telling. Heritage sites can be wonderfully effective gateways to our collective history in all its diversity and complexity. Here are snapshots of three heritage places offering visitors diverse narratives and experiences that enrich, inform, and educate.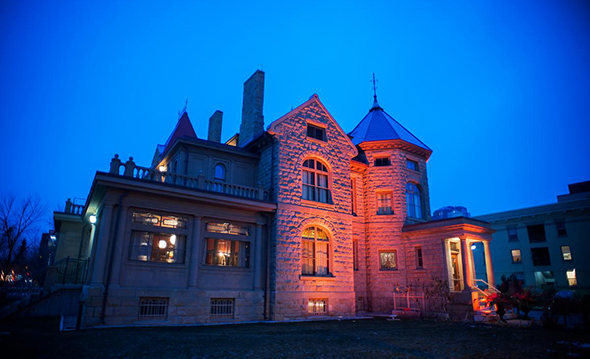 Once the home of former Senator James Lougheed and Lady Isabella Hardisty Lougheed, Lougheed House in Calgary, Alberta is a National Historic Site on 2.8 acres in Calgary's Beltline neighbourhood. Built in 1891, Lady Isabella named the mansion Beaulieu – 'beautiful place' and it became a centre for the growing social and political scene in Calgary. During its 131-year history, it has been witness to the significant growth of the city and the histories of those who have lived and worked at Lougheed House in the last century reflect that evolution.
Today, Lougheed House's lush gardens and gorgeous rooms restored to their Victorian and Edwardian grandeur are open to visitors, providing a rich backdrop to new conversations reflecting those histories as well as sometimes unexpected perspectives under the banner Lougheed House Re-Imagined. For example, Lady Isabella was Métis – a key aspect of the site's history and a touchstone for partnerships with the Métis Nation of Alberta – Region 3 and recent exhibits like the Métis Residential School Exhibition which honor, educate and share Métis history and culture.
Calgary's queer history also has a place at Lougheed House. In 2019 the House explored Queer history in Calgary with the ROAR project, a series of exhibitions and events developed by and for the Queer community. It explored the role of the Lougheed House site and the Beltline neighbourhood in that history.
The more recent We Were Here explored the stories of early Chinese immigrants to Calgary and Calgary's early Chinatowns, through creative writing, illustrations, and historical photographs. It also featured the stories of Chinese Calgarians who worked at Lougheed House as the Lougheeds' cooks. The project saw a significant increase in attendance and engagement with the Chinese community and visitors to Lougheed House.
In 2020, Lougheed House received the Robert R. Janes Award for Social Responsibility from the Alberta Museums Association, recognizing the site's commitment to creating exciting and unique visitor experiences that tell the lesser-known stories of Calgary and to integrating social responsibility into all aspects of its museum practice.
The National Trust is proud to name Lougheed House as one of our Passport Places.
2. Salome's Well (Saint Marys Parish, New Brunswick)
A local landmark in Saint Marys Parish, New Brunswick, Salome's Well (or Salome's Tub) has existed as a water source for 150 years. The history of Salome's Well can be traced back to the Gosman family, who came to the Maritimes in the 1700s. The Gosmans were Black Loyalists – African Americans who escaped from slavery in New England colonies during the American Revolution by supporting the British.  While the land they acquired near Penniac, New Brunswick was poor, they capitalized on its natural spring water to build their own future – a future that would include their great granddaughter Measha Brueggergosman, a Canadian soprano who is known internationally. A cement basin has replaced the original wooden tub and its history continues.
Salome's Well is one of six locations in the "Atlantic Canada Hidden Histories GeoTour" which connects stories of Black history to physical locations through geocaching – essentially a global treasure hunt where people use GPS technology on their phones to find new or hidden places marked with a fun item or container.
The GeoTour was curated by Graham Nickerson, a Black Loyalist Historian and the City of Fredericton's inclusion liaison. Check out Graham's VisitList on the Historic Places Days website: The Hidden Black Cityscape.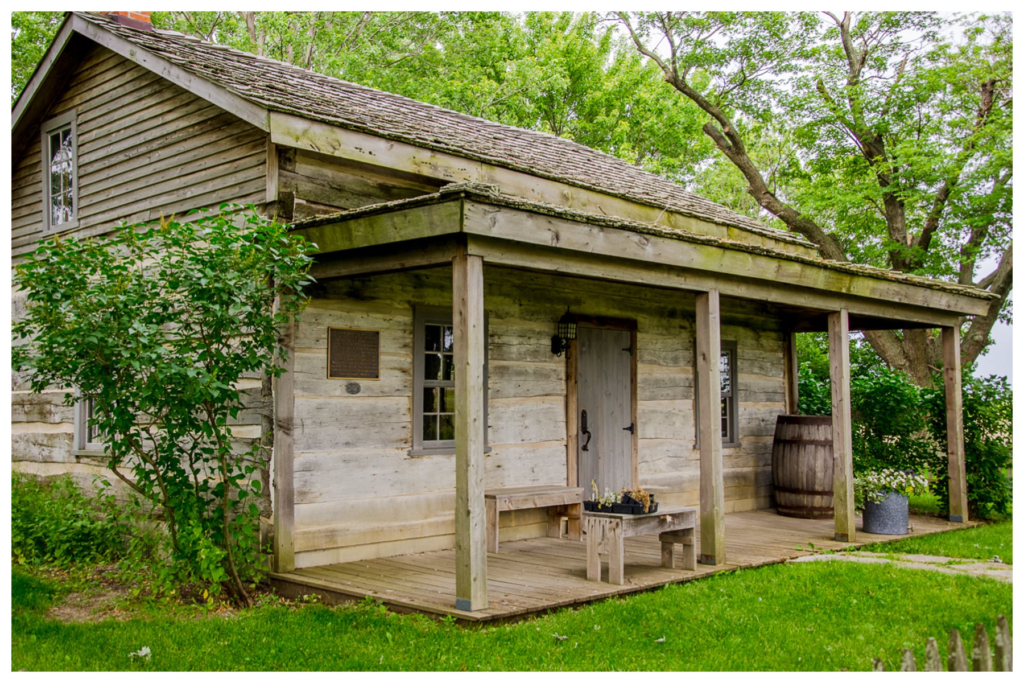 In 1849, Reverend William King and fifteen former enslaved people from Louisiana sought freedom in Canada. Reverend King purchased 9,000 acres of land in Southwestern Ontario to create a self-sufficient Black community and a haven for freedom seekers at the end of the Underground Railroad. Numbering between 1200 – 2000 people, the community prospered through agriculture, academic achievements, and cooperative community spirit and perseverance.
Today, the Buxton National Historic Site & Museum is devoted to preserving, exhibiting, researching, and interpreting Black history relating to the historic Settlement. Deep rooted family connection is at its core – in fact curator Shannon Prince is a sixth-generation descendent.  With a mission to preserve and honour the lives and stories of the Settlement and of North American Black history in Canada, the site includes a number of heritage structures and also functions as a research hub, with genealogy records and family trees.
The National Trust is proud to name the Buxton Museum as one of our Passport Places.
At the National Trust, we believe that diversity means inclusion and reflection of all people including cultures, languages, and perspectives. Join us on our journey to understand Indigenous ways of being, do our part to support Reconciliation with Indigenous peoples, and find ways to serve more underrepresented communities in our work to protect and celebrate Canada's diverse heritage places.