"Twisted Sisters" Citadel Views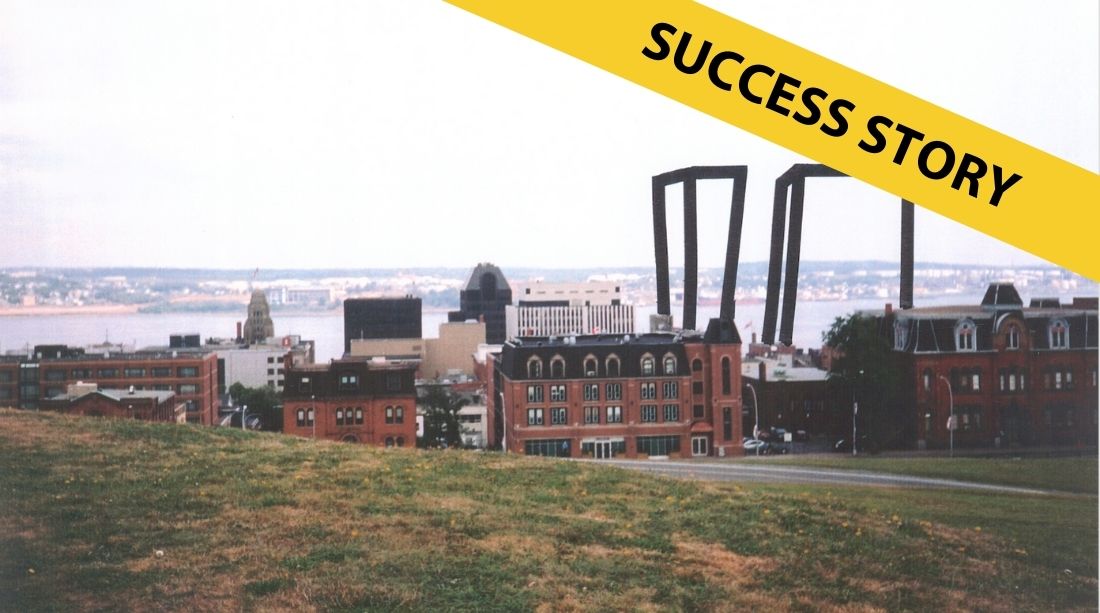 Background:
United Gulf Development Ltd. has applied for a development agreement to permit the construction of two 27-storey towers on the site bounded by Hollis, Sackville and Granville Streets in downtown Halifax that, if constructed, would threaten a historic district and views to the landmark Citadel Hill.
City council recently approved in principle the designation of the city's first planned heritage district, the Barrington heritage conservation district, made up of 26 low-scale registered heritage buildings about one-eighth the height of the proposed towers that would overshadow the area (the density would be three times greater than allowed in the high density residential R-3 zone in Halifax). The proposal also contravenes policies of the Municipal Development Plan including those that protect views from Citadel Hill and stipulate that new construction should "reinforce" the proportions of adjacent heritage buildings.
The heritage community has come out strongly against the plan and although the city's heritage advisory committee has recommended against the project to city council, the planning department is in favour of the development. The matter now goes before city council on February 28. Should the city support the development the Heritage Trust of Nova Scotia will likely appeal the decision to the utility and review board.
Location: Halifax, Nova Scotia
Top 10 Endangered Places List: 2006
Status: Saved