Mount Allison Memorial Library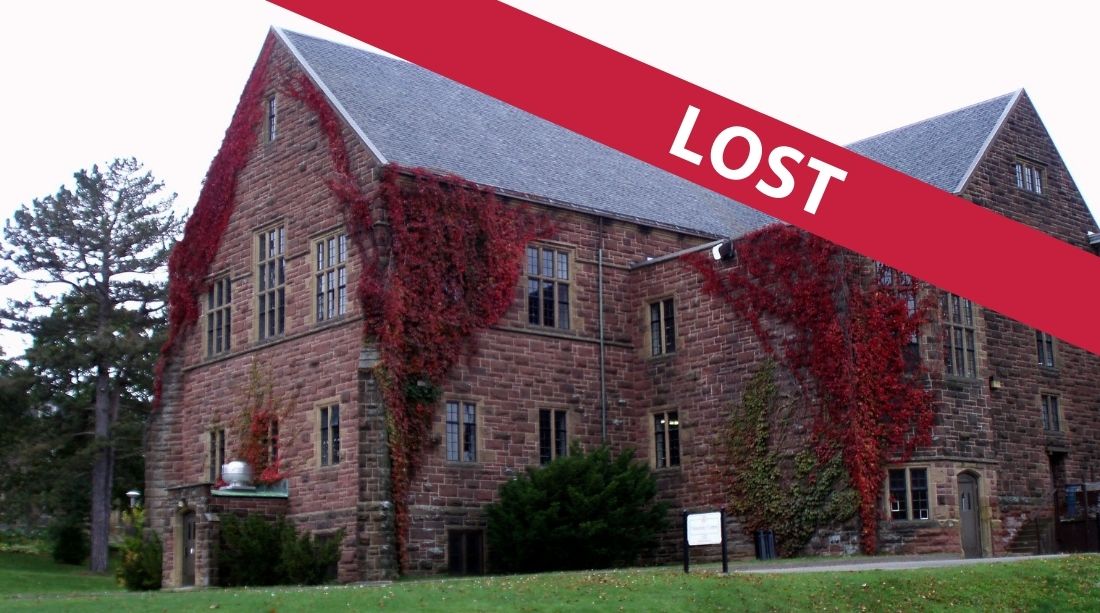 Mount Allison University's Board of Regents approved the demolition of its historic Memorial Library building for a new arts facility. A notice of Intention to Designate was withdrawn by the provincial Minister after hearings of objection, despite the recommendation of his commemorations committee.
Final hope was dashed in November after the provincial court dismissed a demolition injunction motion by the Save the Memorial Library Committee on the grounds that there was no evidence of a trust being created between the university and the donors who helped build the library, nor that irreparable harm would be suffered.
Why it matters:
Described as "the most beautiful building on campus," the Memorial Library building at Mount Allison University was designed by Andrew Randall Cobb, one of Canada's great institutional architects, as a monument to those students and Alumni who gave their lives during the First World War. Constructed in 1927, it was paid for in part with funds collected by donations from friends and family of students and alumni. The Tudor-styled red sandstone building with its square-pitched roof and gable ends set a standard for future campus buildings. For 80 years, first as the library and later as part of the student centre, it was the social heart of the campus.
Why it's endangered:
Last fall, the university's Board of Regents approved the demolition of the Memorial Library building to make way for a new Fine Arts and Performance Centre. The university has reported that the cost to maintain the building was excessive and that the $30 million estimate for the new arts facility would increase by $5 million if the Memorial Library building was renovated and reused as part of the modern arts centre. This decision runs contrary to Mount Allison's Master Plan of 2002, which recommends retaining the Memorial Library building and incorporating it into a space for the arts. Attempts to review a consultant's structural assessment, which concluded that the structure is not in good condition, have been denied.
Where things stand:
The Save the Memorial Library Committee and the Tantramar Heritage Trust were very active in raising awareness of the plight of the building. An online petition quickly garnered close to 1,500 signatures. On May 25, 2011 Trevor Holder, New Brunswick's Minister of Wellness, Culture and Sport, accepted the recommendation of the provincial Commemorations Committee and filed a Notice of Intention to Designate it as a Provincial Heritage Place. By August 10, after hearings of objection, the Minister announced his decision to withdraw the Notice of Intention, stating that "it has been determined not to be at a provincial level of significance." After the New Brunswick provincial court dismissed Save the Memorial Library Committee's demolition injunction motion last November, work crews began dismantling portions of the entry archway and sandstone in early December 2011–for a proposed new amphitheatre. Heavy machinery moved in to demolish the rest of the building.
Location: Sackville, New Brunswick
Top 10 Endangered Places List: 2011
Status: Lost