Hangar 11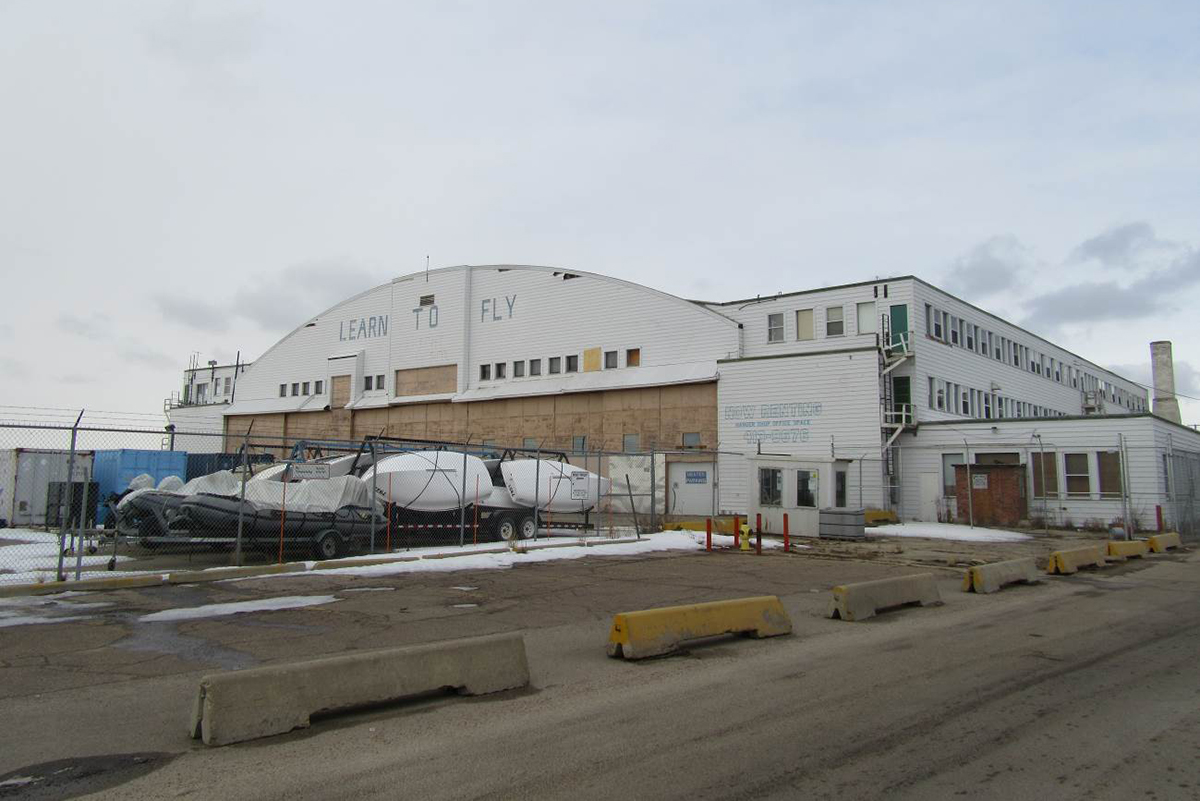 One of the last World World II hangars at the former Edmonton Municipal Airport.
Why it matters:
Built in 1942, Hangar 11 is one of only two remaining Second World War-era hangars built through partnership with the US Air Force at the former Blatchford Field (later Municipal Airport) near downtown Edmonton. It is part of the Northwest Staging Route, which was a series of airports developed to assist the Lend-Lease program during World War II. The Edmonton airfield helped move thousands of American bombers, fighters and transport planes though Edmonton to Alaska and finally to Russia, in what become a crucial program in the Allied war effort. Apart from Hangar 14 (a Provincial and Municipal Historic Resource and now home to the Alberta Aviation Museum), Hangar 11 is the only remaining aircraft building on the former airfield, one of the most significant cultural landscapes in the Edmonton area. Hangar 11 is listed on the City's Inventory of Historic Resources, but is not protected by formal designation.
Why it's endangered:
Edmonton City Council has approved the redevelopment of the overall Blatchford Field site to accommodate 30,000 people and create a model "sustainable" community. The City Centre Airport was formally closed in 2014 and the adjoining hangars expropriated, paving the way for the redevelopment. The objective is to redevelop the site, and according to current planning documents, the retention of Hangar 11 is not being contemplated. Hangar 8, another 1942 hangar immediately next to Hangar 11, was torn down in 2016. A similar fate awaits Hangar 11. The Edmonton Historic Board and the Edmonton Heritage Council have expressed their concerns.
Location: Edmonton, AB
Top 10 Endangered Places List: 2017
Status: Endangered