Central Pentecostal Tabernacle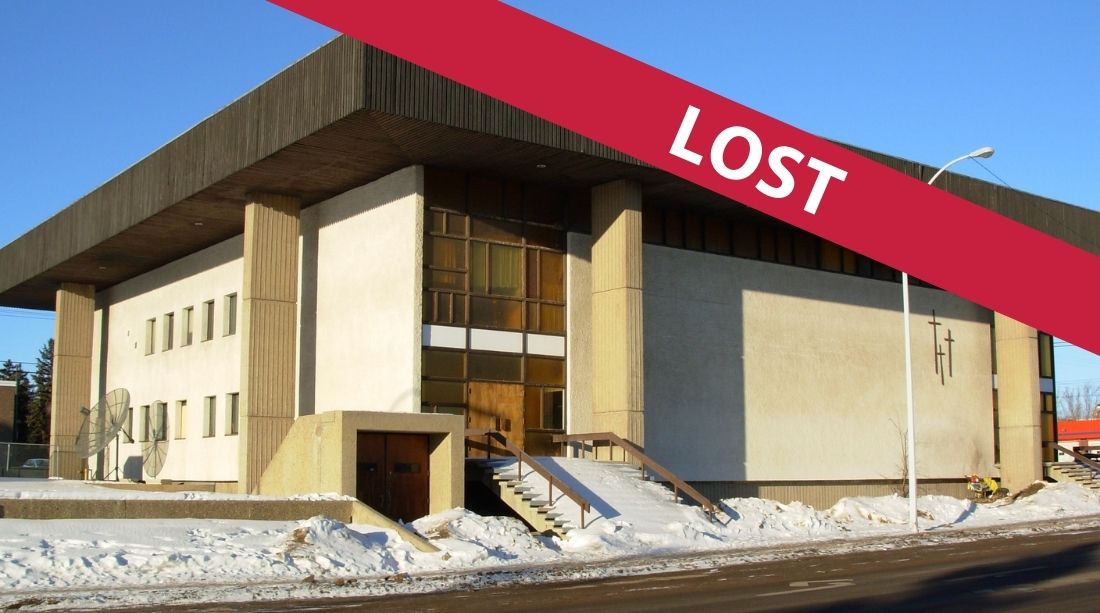 Background:
Advocates for the preservation of the Central Pentecostal Tabernacle, a pair of landmark modernist buildings that have been described as a vital part of Edmonton's architectural history, successfully appealed their demolition on a technicality last November.
The Edmonton Historical Board voted again to recommend that the city's planning and development department grant the tabernacle heritage status by placing it on the A-list of the Register of Historic Resources—a recommendation that had been unanimously approved by the Historical Resources Review Panel, but denied, earlier in the year.
The vacant property had been purchased by Time Developments and rezoned by the city to allow the condominium development the company is proposing for the site.
The two buildings were designed in 1964 and 1972 respectively by the late award-winning architect Peter Hemingway—who is credited with helping to define Edmonton's late 20th-century architectural style. The first, known as the "Square Building," is one of the city's only examples of the International style. The second, a cedar and glass pyramid, is identified as the precursor to Hemingway's signature work, the glass pyramids of the city's Muttart Conservatory.
The tabernacle is one of many examples of landmark church buildings across the country at risk due to dwindling congregations and church politics forcing their closure and sale.
The imminent threat to these buildings reveals the weakness of the city's heritage protection policy which makes it almost impossible to prevent a building's demolition without the owner's consent.
Update: This remarkable complex was demolished in 2007 to make way for condos.
Location: Edmonton, Alberta
Top 10 Endangered Places List: 2007
Status: Lost