Former Carnegie Library and City of Winnipeg Archives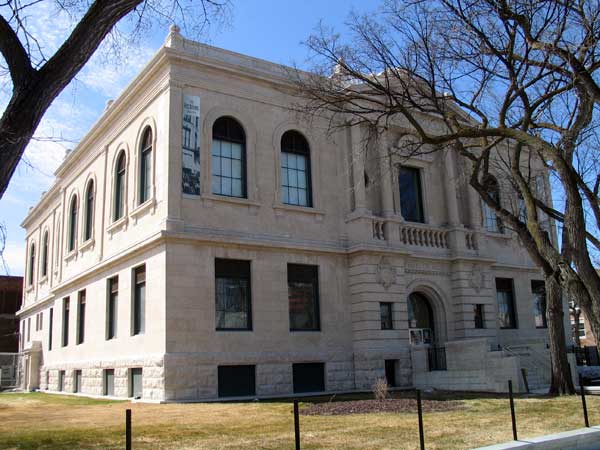 Winnipeg's first public library languishes years after storm damages roof.
Why it matters:
Built in 1903 with funds from US philanthropist Andrew Carnegie, this imposing classical style limestone building was Winnipeg's first fully functioning public library. For decades, the library had some of the highest circulation in Canada, and was designated a heritage site in 1984. It ceased to function as a library in 1994 and then became home to the City of Winnipeg Archives.
Why it's endangered:
Closed in 2010 for construction and upgrades, a torrential June 2013 rainstorm tore the roof off the building and damaged the archival records. The Archives subsequently relocated to a temporary home in an industrial park. Four years later, the former Carnegie Library remains empty and in limbo with no funds allocated by the City for restoration, and an active search is underway for a new long-term home for the Archives.
Location: Winnipeg, MB
Top 10 Endangered Places List: 2018
Status: Positive Outlook